Authorities in Pennsylvania found a body and other human remains during the search of a property connected to a person of interest in the disappearance of four young men.
The body, which was found in a deep common grave, has been identified as 19-year-old Dean Finocchiaro, Bucks County District Attorney Matthew Weintraub said a Thursday morning press conference.
"This was a homicide," Weintraub said, without specifying how Finocchiaro died. "Make no doubt about it."
Cadaver dogs led investigators to the grave.
"I don't understand the science behind it, but those dogs could smell these poor boys 12-1/2 feet below the ground," Weintraub said.
Police unearthed the remains after a four-day search of a farm in Solebury Township, located about 30 miles north of Center City Philadelphia. The property is owned by the parents of 20-year-old Cosmo Dinardo, who was named a "person of interest" by Weintraub on Tuesday.
Additional human remains are still in the grave, which Weintraub said is more than 12-feet deep. The district attorney said investigators will not stop until they "bring each and every one of these lost boys home to their families."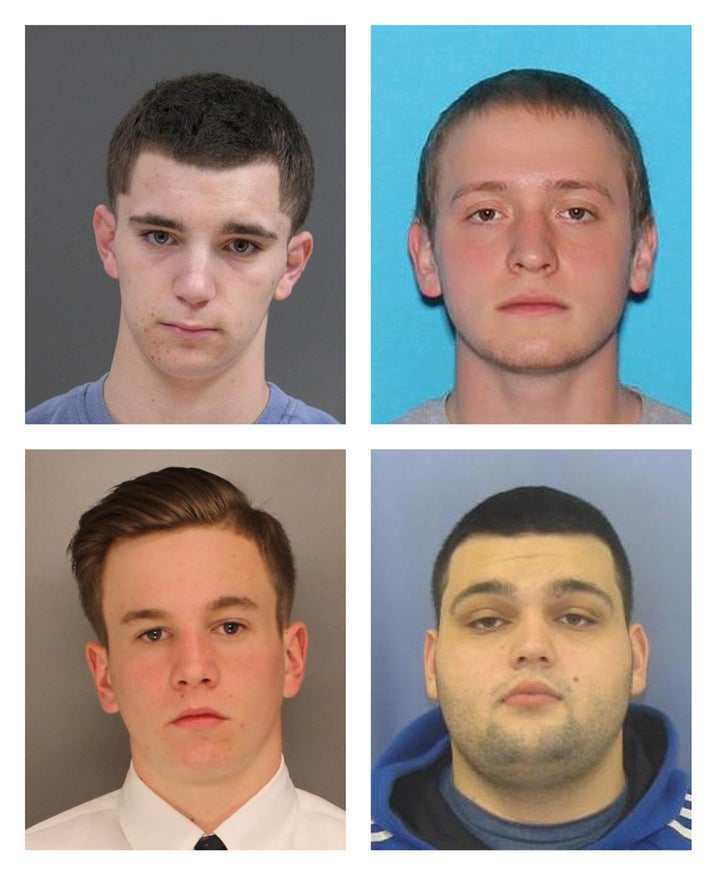 Finocchiaro was one of four men reported missing last week. The other three are identified as Mark Sturgis, 22, Thomas Meo, 21, and Jimi Tar Patrick, 19. Patrick was last seen July 5. Finocchiaro disappeared July 7. Meo and Sturgis were last seen together that same night.
DiNardo was arrested Wednesday and charged with stealing a car belonging to Meo. The vehicle was recovered Sunday at a property owned by the Dinardos, the district attorney said. Authorities said DiNardo attempted to sell the vehicle on July 9, for $500.
DiNardo's arrest came less than 24 hours after he was freed on a $1 million bail in an unrelated firearms case. His father, who reportedly owns a concrete company, posted his bail, police said.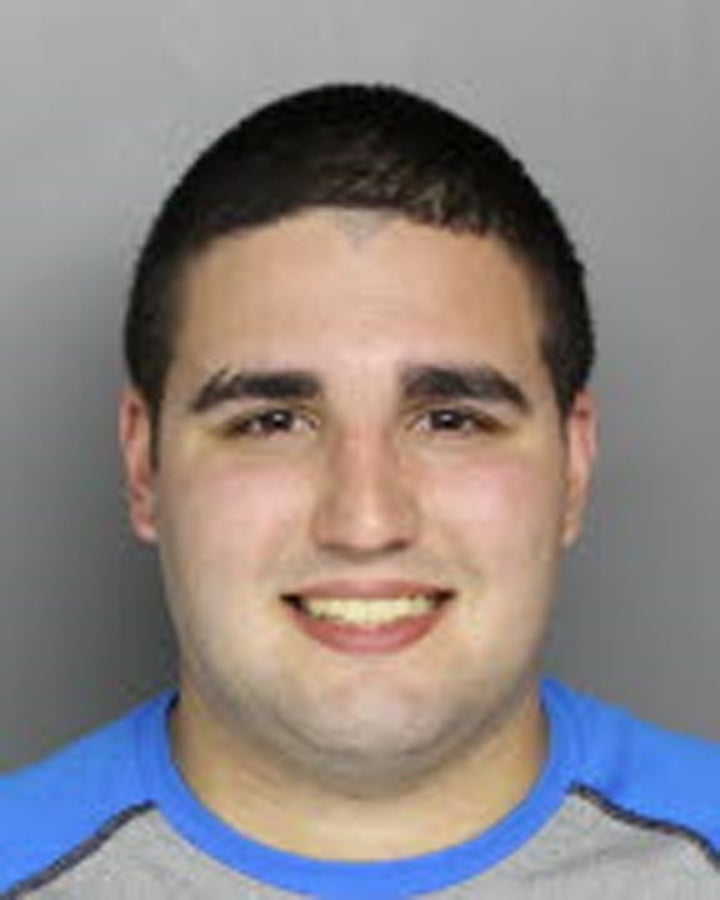 During a Wednesday arraignment hearing in the auto theft case, First Assistant District Attorney Gregg Shore said Dinardo had a history of severe mental illness and had been committed to a mental health facility.
The judge ordered DiNardo jailed in lieu of $5 million cash bail.
Authorities have not yet filed charges against anyone in connection with the death of Finocchiaro or any of the other men.
"This investigation is still wide open," Weintraub said. "We are going to go where it leads us. We don't pick a person and then try to build a case around that person. That's not fair to anyone. As of this moment, he remains a person of interest. But if others arise and we can name them, we will."
David Lohr covers crime and missing persons. Tips? Feedback? Send an email or follow him on Twitter. 
BEFORE YOU GO