No matter your skin color, gender or age, one type of discrimination shared by all is body shaming. Negative stereotypes of overweight people can affect people's physical health and well-being and lead to fat-shaming and other type of issues. We live in a world obsessed with achieving the perfect body type and an ever-narrowing lens of the standards of beauty. Whether watching a movie, scrolling through your friends Facebook or Instagram, when looking at someone we judge - too fat. too tall. too skinny. too short. - based on a first glance at their physical appearances.
Body image is a real problem. According to the U.S. Department of Health and Human Services, PBS, and the National Association of Anorexia Nervosa and Associated Disorders – abstract published here – 80% of women say images of women in the media make them feel insecure, while teenage girls and boys (30% and 25% respectively) reported being teased about their weight.
In contrast, the adult film industry flaunts and celebrates the naked body, showing viewers they can be confident and proud no matter their body type. In fact, research published in the Journal of Sex Research, Volume 50, 2013 - Issue 7, suggests that "in terms of psychological characteristics, porn actresses had higher levels of self-esteem, positive feelings, social support, sexual satisfaction, and spirituality compared to the matched group." To gain some more insight on how body type trends, body image issues, confidence or insecurities occur in the industry, I spoke to a number of top stars to gain insight. Included in the survey were: Sara Jay, Nikki Delano, Eva Lovia, Ariana Marie, Nina Elle, Tasha Reign, Karen Fisher, Savana Styles, Kayden Kross, Carmen Valentina, Inna Innaki, Marica Hase, Riley Reyes, Chanel Preston and Jenevieve Hexxx.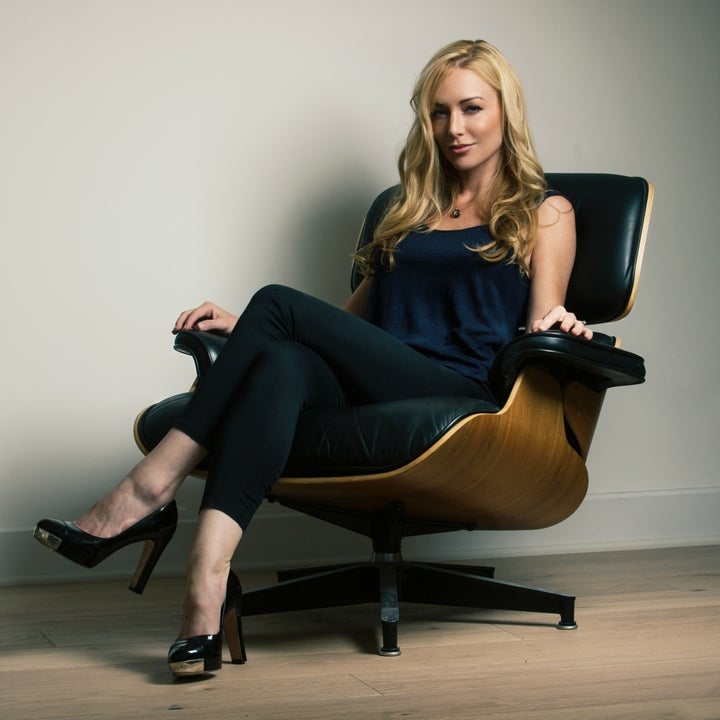 The 'perfect' body has changed drastically over the past century (curves to skinny to athletic, etc.) with each decade seeing a new trend. How has this impacted the porn industry? How does the industry define beauty?
The porn industry is more open to all types of beauty where individuals feel beautiful no matter their shape, skin color, size, etc. It is an "untamed, unbridled, and uninhibited" space says Jenevieve Hexxx where all types of beauty are "represented, appreciated and acceptable," says Karen Fisher. With so many niche type avenues, there is something and someone for everyone and this fact isn't scorned upon. Beauty doesn't follow a "single type of thinking" says Chanel Preston as your "beauty doesn't depend on looking like other girls" like in the 'real world'. One stark difference about the adult industry as it rewards the extremes (i.e. BBW, MILFs, etc.) and it isn't frowned upon.
And in terms of trends, they come and go in the adult film world just like they do in everyday life says Riley Reyes. Their is a fascination to see the dolled up and 'perfect' or not-natural looking woman, but there is a new natural look which "has been in for the last seven years" as well says Tasha Reign.
Beauty in the porn industry is its own phenomenon, but how do actresses shed a negative or positive light on a women's body?
A general consensus across all the actresses asked is that they believe they allow women to feel more comfortable with nudity. Adult film stars are uninhibited and very comfortable in their own skin and this, "helps other ladies watching feel as comfortable and more accepting of themselves," says Nikki Delano. Their job is to show the beauty of the female body and hide any insecurities that may be there as the goal of the industry is pleasure.
Many women still though feel insecure about their appearance whether or not they see their 'type' on screen or not, but the "mainstream industry is way more conformist in question of beauty then the porn industry," states Savana Styles. Although all stars interviewed believe that they either have no impact or a positive role in the view of women's bodies, the 'stars' are the ones that appeal to "that broader audience and have a very unattainable beauty," claims Kayden Kross.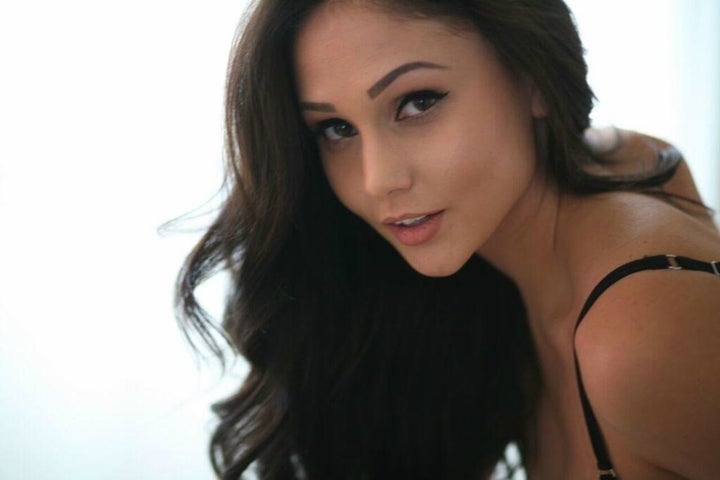 Women on screen portray a strong, confident sense of self with no insecurities, but is this the case or is it just for show?
This question actually received a mix of responses as some like Inna Innaki say that she hasn't seen any insecurities in the industry, or it's just hidden well so their off-screen personas – which may be a tad shy or insecure – don't make their way on screen. The constant theme though is that every woman, "no matter where they are, will have some insecurities," says Marica Hase but it is their job according to Eva Lovia to "hide [any insecurities] when the camera is rolling" as they are trying to portray someone to be lusted after and confidence is key in that.
What can adult film actresses teach those with body image issues in order to be confident to flaunt their bodies how they see fit?
Being comfortable naked comes down to the chemistry between you and your partner, because if that is strong you shouldn't have a problem flaunting your body and being confident in how you look. Nina Elle advises those who are still having trouble to "turn your brain off and go with what feels good." Industry veteran Sara Jay adds to Nina's sentiments in that people, "lose the entire aspect of pleasure if [they] are focused on something as superficial as [their] appearance." Be happy there is someone willing to be intimate with you no matter the imperfections you may perceive you have. "Enjoy what you are doing and forget the rest," concludes Jay.
Porn stars are just that, actresses who have sex on screen. As such, they have to focus on their performance and make the audience watching believe that they are a fun f***. At the end of the day, "once you spread open those legs, you eventually forget about the way your belly crunches and shows rolls," says Carmen Valentina. These actresses are aware that if you don't relax and enjoy your body it will show on film, and this is the key element that can be passed to those not having sex on screen. All insecurities and thoughts about body image are left out for these intimate moments for porn stars, and this is something that all women no matter their age, body type, race or anything else should emulate.
Related
Popular in the Community