 Whether you're interested in changing or accepting your body image, you need look no further than Hollywood to find a role model. This month, Hollywood superstars Jennifer Hudson and Jennifer Lawrence are modeling two opposite ways to build a better body image. Follow in Hudson's footsteps and boost your body image by losing weight. Take Lawrence's lead and reject Hollywood's anorectic weight standards to accept your body just the way it is.

Clearly, celebrity interviews provide no shortage of encouraging words. "I'm never going to starve myself for a part," the Hunger Games actress recently told Elle magazine. "I was trying to get my body to look fit and strong, not thin and underfed." But if you're in the market for reliable information, there are surely better sources.
So it won't come as a big surprise that I chose a scientist over a celebrity to debunk some of the body-image myths that Hollywood helps perpetuate. Not just any scientist, mind you, but one of America's leading body image researchers: David Sarwer, a professor of psychology at the University of Pennsylvania's medical school and the clinical director of U. Penn's Center for Weight and Eating Disorders.
Of all the scientific minds I could have picked, I chose Sarwer's because this multi-talented psychologist has researched the stuff that body-image myths are made of: obesity, bariatric surgery and cosmetic surgery. Plus, he can cite key findings from the best studies off the top of his head. I recently set up a phone interview with Sarwer to set the record straight on five popular body-image myths. What follows are questions and answers from that recent conversation.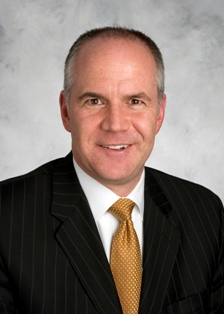 Myth 1: The fatter you are, the worse your body image.
Q. People assume that weight gain and bad body image go hand in hand, and yet, that assumption doesn't reflect the truth. What's the truth about weight gain and body image?
A. There's typically very little relationship between someone's objective appearance and their subjective body image. Individuals who are the most objectively attractive will sometimes have very negative body images, and individuals who are less attractive will sometimes show relatively little body image distress. [That said,] as the American population has gotten heavier, we are perhaps a little more accepting of full-figured body presentations in public. Ten to 15 years ago when we talked about the body image of overweight individuals, the focus was: "Isn't it unfortunate that people who are overweight feel like they need to camouflage their appearance in big, baggy clothing." Now, the discussion has gone 180 degrees in the other direction: "Why are overweight individuals wearing inappropriately form-fitting and revealing clothing?"
Myth 2: Losing weight is the best way to boost body image.
Q. You've written that weight reduction is the most popular form of body image therapy. But is it the best way to boost body image? What do you have to say about that?
A. A number of studies have shown that as individuals lose weight, even very modest amounts of weight, they show improvements in body image. At the same time, a lot of people after weight loss, including the more dramatic weight loss we see with bariatric surgery, still have a good degree of residual body dissatisfaction. There are limitations to how much weight you can physically lose. Perhaps the best way to address this [residual] dissatisfaction is learning how to think and behave differently. One of things we tell patients when they come in for body-image counseling is: "Your goal isn't necessarily to learn to love your body as much as it is to learn how to tolerate it and not have the distress significantly impact your daily life."
Myth 3: Gastric bypass surgery cures body image woes.
Q. Clearly, bariatric surgery decreases weight-related health problems, but what about body-image woes? Is it reasonable to expect gastric bypass, among other surgical weight-loss procedures, to boost body image?
A. With all bariatric surgery procedures (gastric bypass, the sleeve, the banding procedure), the average weight loss is somewhere between 25 and 35 percent of an individual's initial body weight. Individuals typically reach those weight losses within the first 18 to 24 months after of surgery. With those weight losses, there are typically significant improvements in things like diabetes, hypertension and heart disease within the first year or two after surgery. But before patients reach the largest percentage of weight loss, they report significant improvements in body image. As patients are losing weight within the first three to six months after surgery, they report significant improvements in body image. The caveat: after they've lost weight, some patients complain about the loose, hanging skin. That's probably a big reason why more than 50,000 Americans every year turn to plastic surgery after massive weight loss.
Myth 4: Liposuction, tummy tucks and other shape-altering surgeries transform body image.
Q. The hope is that liposuction, tummy tucks and other shape-altering surgeries will transform body image, but is this hope well-founded? Do these popular procedures actually boost body image, or do they leave people feeling just as bad, if not worse?
A. After cosmetic surgical procedures, patients do experience improvements in body image.[1] The primary catalyst for a cosmetic procedure is dissatisfaction with a part of their appearance -- with their nose in the case of rhinoplasty, their love handles in the case of liposuction, or their breasts in the case of breast augmentation. After surgery, the vast majority report improvements in their physical appearance and their body image. In some cases, however, patients may be dissatisfied because of complications or scarring. In other cases, it may be they had unrealistic expectations about what the surgery was going to do. Somewhere between 5 and 15 percent of patients suffer from body dysmorphic disorder. They're preoccupied with a relatively slight defect in their appearance. Those patients typically don't report improvements in their body image after undergoing cosmetic surgery.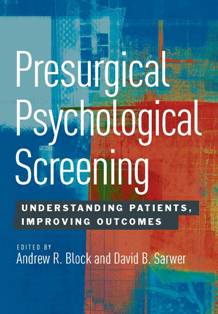 Myth 5: Breast implants boost body image.
Q. One of the most surprising things I've learned from your writing is that there's an increased suicide risk among women who get breast implants for cosmetic purposes. I know you're not saying the surgery causes suicide, but what have you concluded about body image and breast implants?
A. Seven studies throughout the world have shown an increased rate of suicide two to three times greater among women who have undergone cosmetic breast augmentation. (These studies were looking at women who get breast implants for cosmetic purposes, not for cancer.) The reasons are not particularly well-articulated, but it's likely that these women have preexisting [mental illness] that is not picked up by the plastic surgeon or not even recognized by the patient herself. One of the strongest predictors of a subsequent suicide is a history of psychiatric hospitalization. These women already have a history of significant mental illness that is returning some time within years after the cosmetic procedure.
For more by Jean Fain, L.I.C.S.W., M.S.W., click here.
[1] Psychological Aspects of Reconstructive and Cosmetic Plastic Surgery: Clinical, Empirical and Ethical Perspectives. Sarwer, David B., et. al., eds. Philadelphia: Lippincott Williams & Wilkins. 2005. [Link.]
Popular in the Community