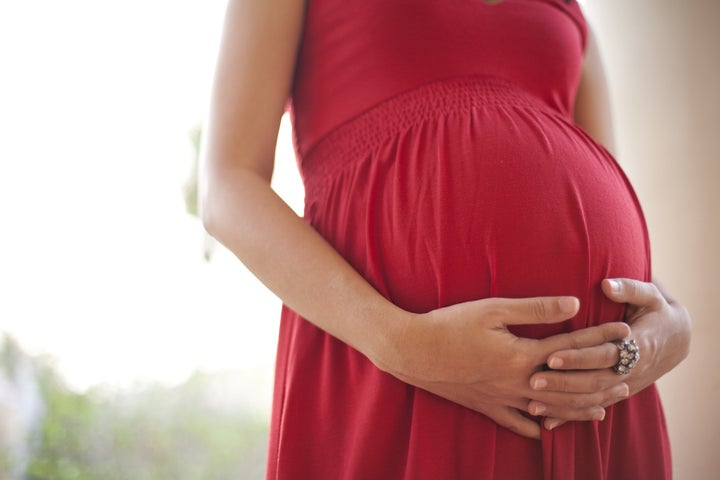 VIDEO: Body Image: Imperfectly Perfect Parents
In it, I reveal how happy I was when I found out I was having a boy during each of my pregnancies. Not because I don't love little girls, I do, although the Princess thing scares me, but because what frightened me more was passing down my body obsession and eating disordered history to daughters who might have sprung from my loins. Wait, men have the loins; I have a womb -- that, in fact, my children lived in for nine-plus months during which I spent not an insignificant amount of time wondering A) if I was gaining too much weight, B) if I would ever have arms again that weren't the circumference of small dogs and C) if eating two boxes of Pepperidge Farm anything was too much after a half-pound hamburger.
I'm no Freud, but I was pretty sure that exposing a fetus to these thoughts did not bode well for the future of a little girl. With boys, I thought I'd be safe. Boys eat and run and eat some more. Boys don't ask if they look fat in their jeans, right? But long before Dr. Cara straightened me out on the misconception that boys don't have body image issues, I was faced with a different truth in our house. The aforementioned "White Food Disorder."
Although it has nothing to do with their body image yet, my sons' fear of eating any food that isn't white is disturbing and was an initial wake-up call that food and body image issues are not gender-specific. I won't go in to further detail here about the White Food Disorder, (but feel free to pre-order the book by clicking on the link) suffice it to say, the only green items the boys ate until last year were holiday M&M's. But we've made headway now with Spanikopita and blueberries. Parenting is nothing if not a series of small victories.
Regarding this episode on body image, I am surprisingly a woman of few words this week. It's unexpected because with a former model for a mother, I eat body image issues for breakfast. And I have been for almost 25 years. My mother was on a diet my entire life, and she tortured me and my older sister about our bodies. Somewhere around 1976, my mother put my sister on a liquid protein diet until her hair fell out. According to my mother at the time, she looked "terrific." Fat phobia ruled our household.
It didn't help that when I left my parents' home, I became an actress. Everything you've heard about the lifestyle of actresses is true. During my first few years in LA, when I ate (which was rare), I inhaled steamed vegetables, popcorn or frozen yogurt (the 8-calorie-per-ounce kind). I weighed myself multiple times a day. No matter how small the number on the scale was, or the pant size, or the belt holes, I knew if I were only more disciplined, it could be smaller. A friend couldn't help but notice I had a problem and suggested I get help. Which I did.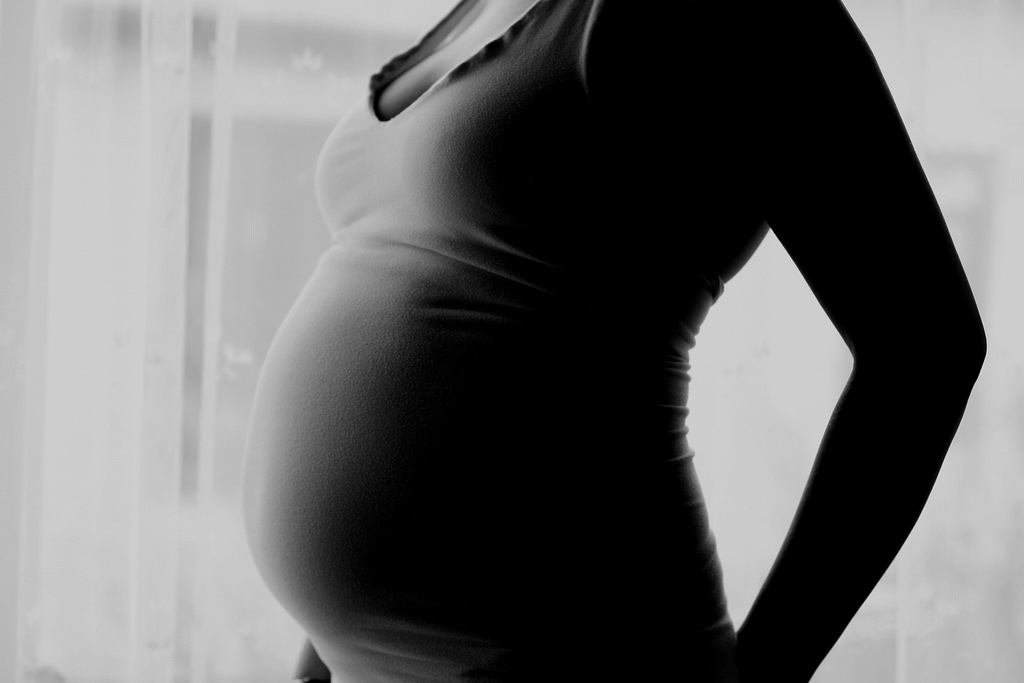 I wish I could tell you I have completely outgrown this preoccupation, but why lie? I still have concerns about my body size some days, but I think they fall more in the range of normal now. Although I still can't be alone with popcorn. Fortunately, my size no longer determines my employment. As I age, I find I am much more concerned, and grateful for, the strength and health of my body. Because the humble truth about my thicker-than-I'd-like torso is that it housed my children, and despite the fall out from that, my body also brings me a lot of joy. Not the same high as being a size 2 after being told "You have such a pretty face," for much of my adolescence, but it's a very cool body nevertheless.
Which must be why my big "tip," at the end of my reserved contribution to this show, is "There is hope!" While my highly-educated and thoughtful co-hosts give you very important facts and statistics and suggestions, I think my mind was engaged in it's own flashback to my early life imprisoned by a terrible, sometimes paralyzing negative body image and how that is not the case today. Today, I can work on a set with the very lithe Dr. Cara and still come out of my dressing room. I don't think I could have done that in my 20s. I would have expended so much energy comparing my body to hers and "feeling fat" that I would have been too distracted to work. But, alas, there I am in my chair, talking and nodding my head. It's not that I don't notice that Cara has zero percent body fat, it's just that it doesn't matter. She's her and I'm me and it's all good.
This seems to be the key to raising a child with a healthy body image. To help them eat well, get exercise (an hour EVERY DAY, according to Dr. Cara!) and once that is in the works, teaching them acceptance. Dark, fair, tall, short neck, long arms, small hands, big feet, whatever it is, this is the body you have been given. If you take care of it, it will allow you to dance and laugh and have sex (when you're older and not in my house, dear).
Some days it will be bigger and some days it will be smaller, but enjoy it because in the truest definition of the word, your body is awesome.
Subscribe to The Chopra Well and don't miss next week's episode of "Perfectly Imperfect Parents"!