Warning: This post contains nudity and may not be suitable for work.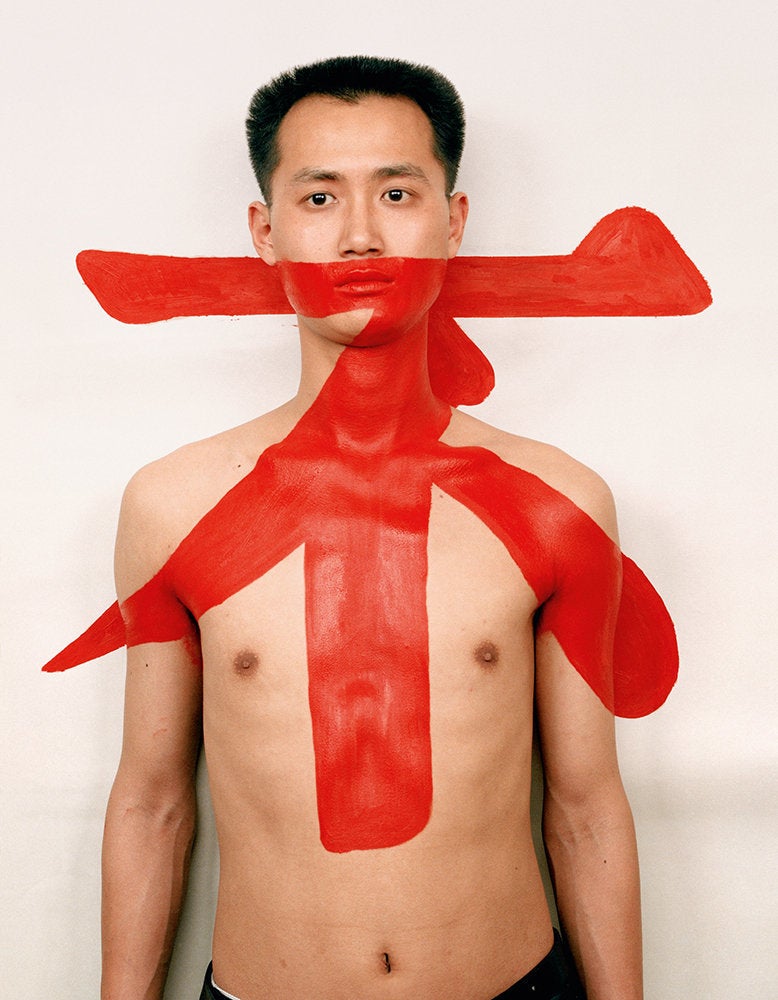 You wake up in the morning, kind of groggy, head cloudy, with a weird residual taste in your mouth. You make your way to the bathroom, look in the mirror, wonder when you got that weird dark spot and proceed to poke at it with your finger. Maybe, in the back of your mind, you contemplate getting older, the inevitability of death and the fragility of life -- or maybe you realize you really have to pee.
While every human experience is unique, there is something about occupying a body that is universal. "We all have bodies, we all live in them," Deb Aaronson explained to The Huffington Post. "That is a unifying thing. It becomes about the universal experience we all share."
Aaronson is the commissioning editor of Phaidon's Body of Art, a new behemoth of an art book chronicling Western representations of the human form, from prehistoric times to present day. Aside from its massive proportions, the book stands out in its unorthodox method of organization. While most art books are ordered according to geography or chronology, Body of Art is structured around 10 themes, which include Beauty, Power, Sex & Gender, and The Body's Limits. Each thematic section contains a mishmash of artists, styles, origins, eras and media, arranged to illuminate new relations between disparate works.
"I had been trying to think about ways to rethink how we approach making art books," Aaronson said. "I realized there had never really been a comprehensive book that addressed not only how the human body has been represented in art over time, but also how it's been and become the canvas on which and through which artists talk about the human experience."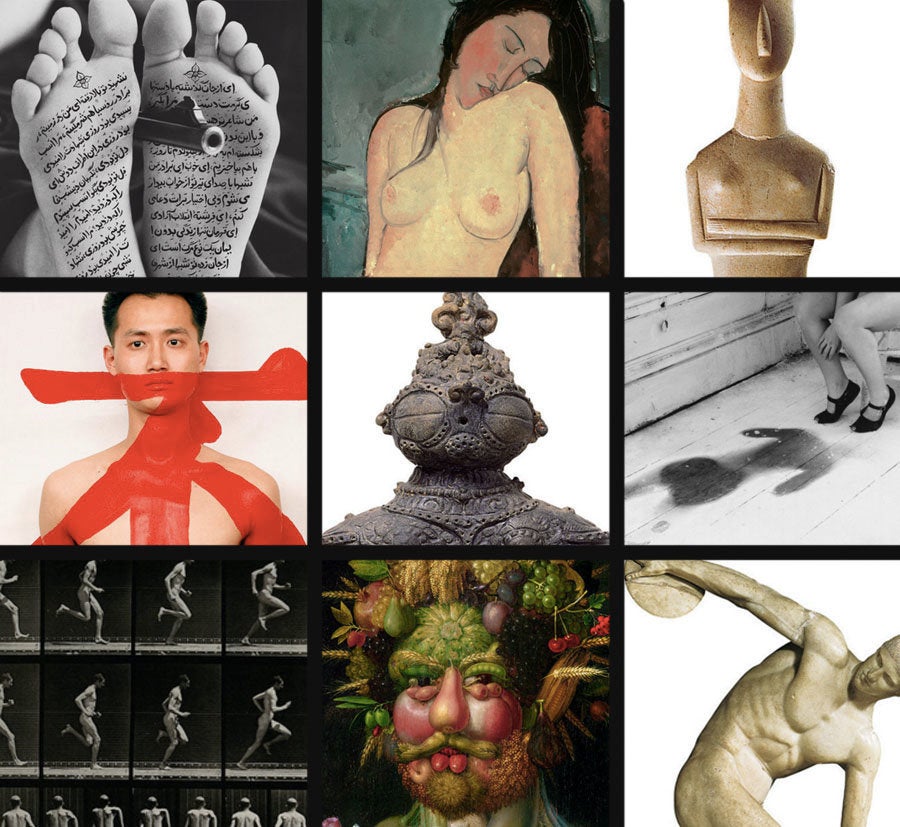 The book features over 400 pages of body-centric artworks, from the 25,000 BCE classic Venus of Willendorf to Hannah Wilke's 1992 "Intra-Venus Triptych," in which Wilke photographs her bruised, post-surgical body during her treatment for lymphoma. As Aaronson explains: "This survey allows thematically related artworks from different places and times to exist in relation to each other, and allow for that dynamic interplay that reanimates images we've seen many times over."
Each juxtaposition of artwork frames a particular argument, sparks a particular conversation. For example, Picasso's "Les Demoiselles d'Avignon" is placed alongside Nikki Lee's 2001 "The Hip Hop Project," in which Korean artist Lee has physically transformed herself to fully assimilate into the posse of black youth around her. Lee's use of blackface mirrors Picasso's appropriation of the traditional African masks adorning his subjects' faces. Lee renders identity as fluid, Picasso as fractured, yet the radically different works both explore aspects of group identity and visual confrontation.
"You learn more looking at two works together than you would looking at a work on its own in relation to its being from Africa or made in 1703," Aaronson said. "It's hard for us to not be like, 'Oh, there's that Manet again.' By putting them in the context with the contemporary art you can see that artists were addressing and challenging these issues from the very beginning. It's just not contemporary artists who were pushing the foreground. Artists have been doing it all along."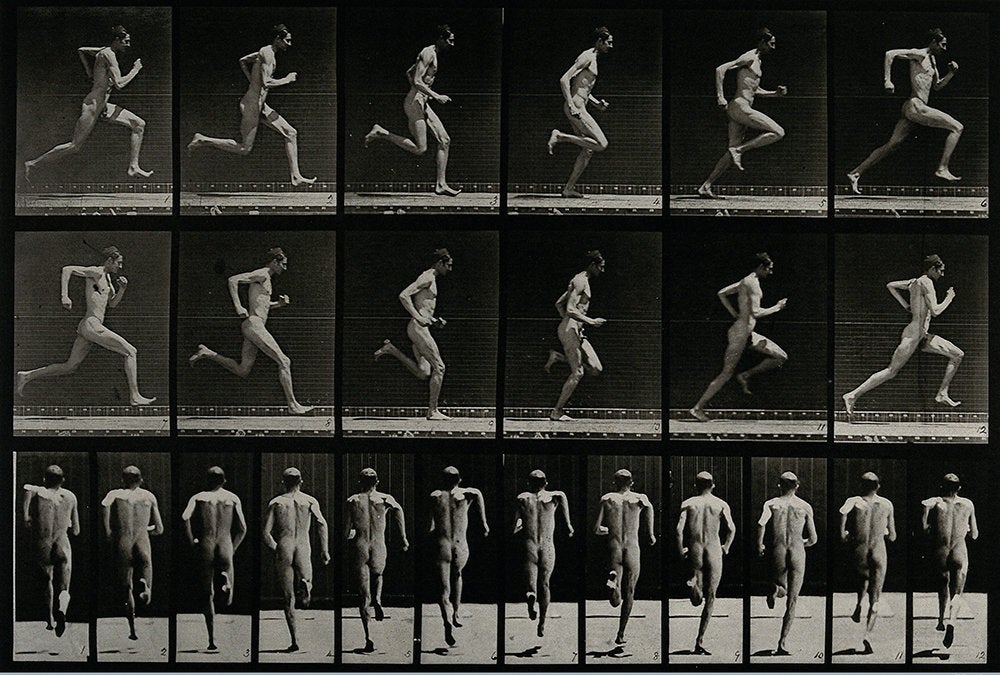 Additionally, Aaronson hopes the unconventional and unacademic structure of this book will encourage a more general audience to engage with the artwork, seeing as it appeals to basically anyone with a body.
"We publish very specialized books for very niche and devoted fan bases," Aaronson said. "We also have the goal of publishing to a more general audience, people who are not necessarily art historians or art experts but people who are visually curious, interested in learning, want to just tackle a new subject. Part of the idea of the book was to try to make a book that isn't about art really, but uses art to talk about what it really means to be human."
Flip through the vibrant pages of Body of Art for long enough and the informative captions fade out of view. Although there are sweeping differences between life in 1508 and 2008, many of the same fundamental questions persist. Questions about love, power, identity, sex, pain and, of course, death.
"At the end of the day, that's what life is about," Aaronson said. "Living your life, a life is going to end. Our mortality is something that is universal and is always expressed through the body."
Body of Art isn't just an art book. It's a guide to human life as experienced in the only way we all know how, through the vessel of the human body. Thankfully, many of art history's most gifted minds have thoughtfully created artworks that illustrate the expansive particularities of human existence better than words ever could.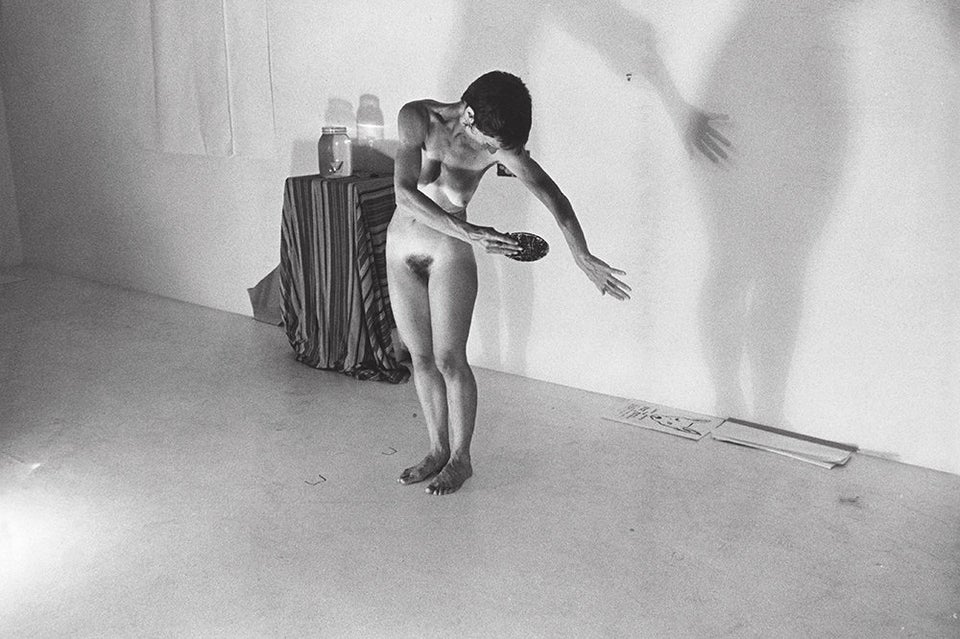 Joan Jonas, Mirror Check, 1970, performance, Ace Gallery, Los Angeles, 1972. © Joan Jonas. Photo: Roberta Neiman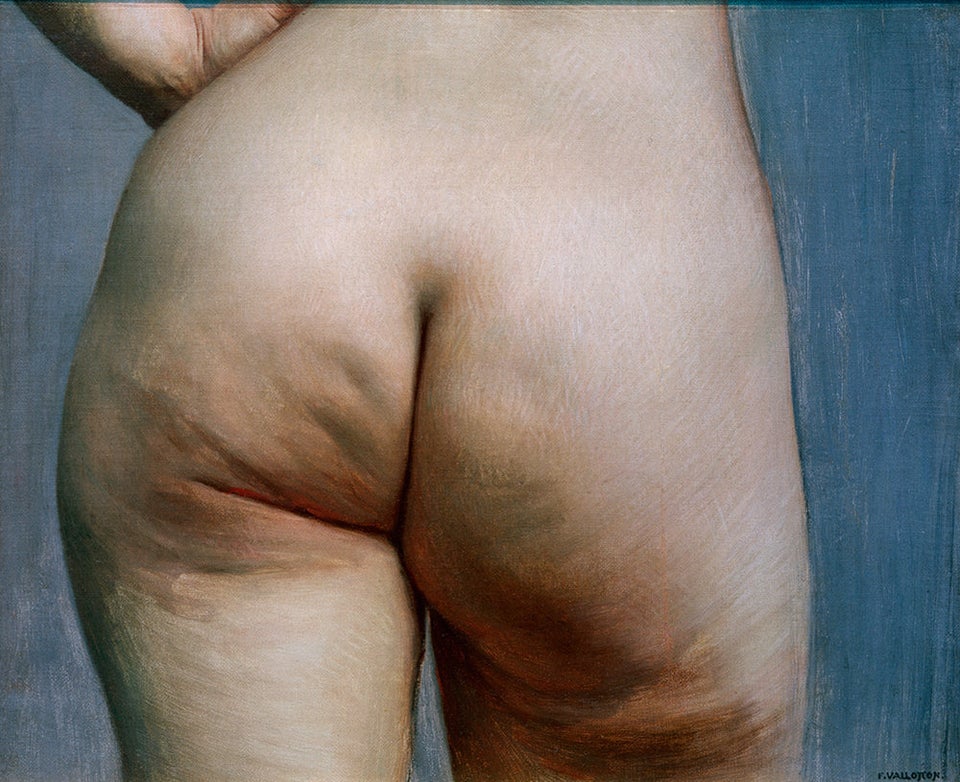 Félix Vallotton, "Study of Buttocks," 1884, oil on canvas, 38 x 46 cm (15 x 18 in), Van Gogh Museum, Amsterdam. akg-images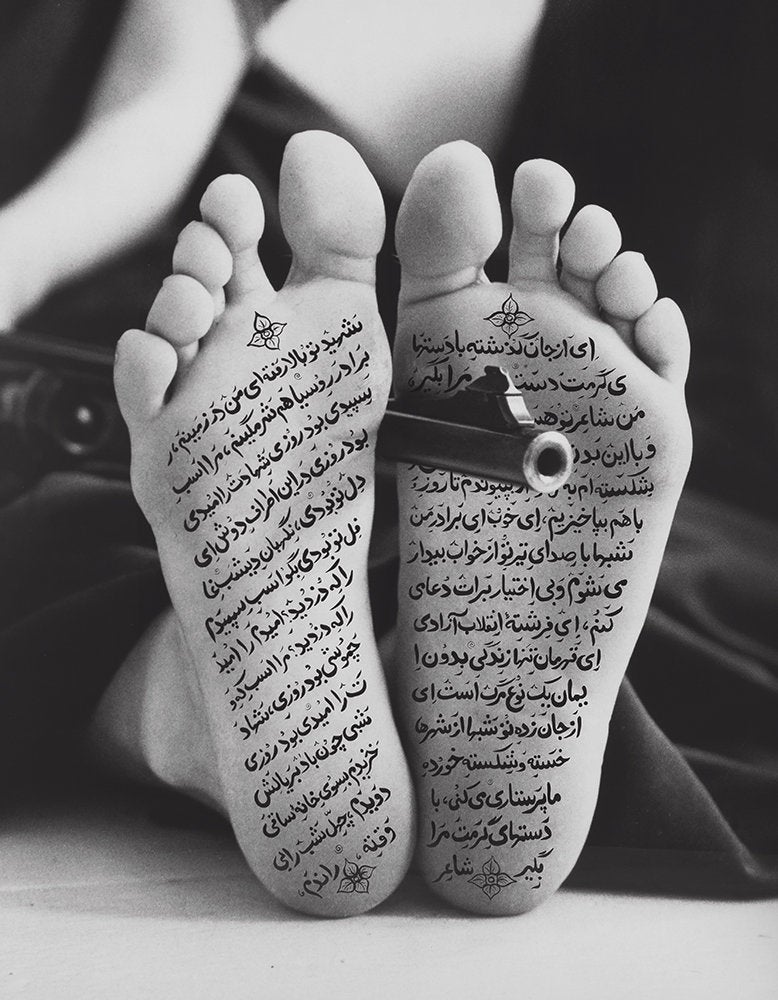 Shirin Neshat, Allegiance with Wakefulness, from 'Women of Allah', 1994, gelatin silver print and ink, 118.7 x 94.3 cm (46 3/4 x 37 ⅛ in), Metropolitan Museum of Art, New York. Copyright Shirin Neshat, Courtesy Gladstone Gallery, New York and Brussels.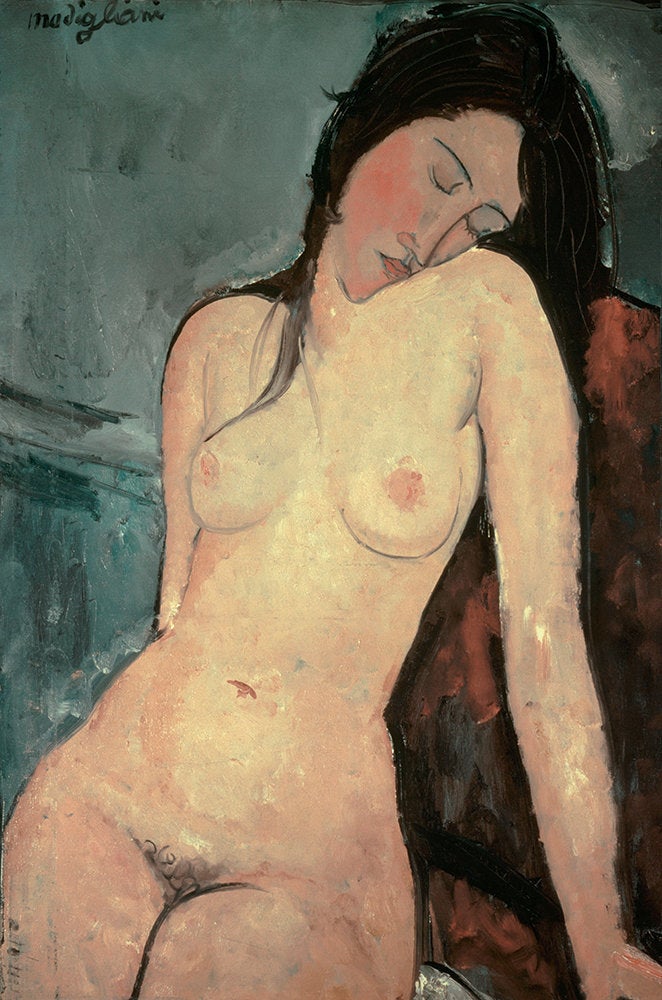 Amedeo Modigliani, Nude, c.1916, oil on canvas, 92.4 x 59.8 cm (36 1/2 x 23 1/2 in), Courtauld Gallery, London. akg-images/André Held.

Goulandris Master, Cycladic Figurine, c.2800–2300 BC, marble, L 63.4 cm (25 in), Museum of Cycladic Art, Athens.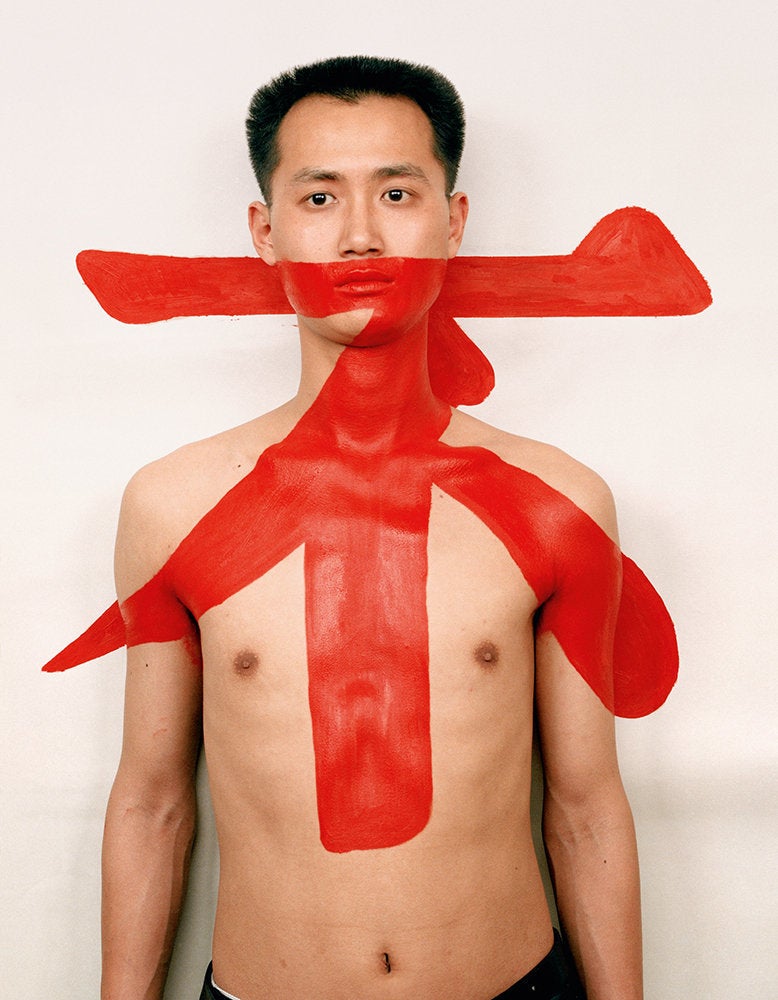 Qiu Zhijie, Tattoo II, 1994, chromogenic print, 129.5 x 105.3 cm (51 x 41 1/2 in). © Qiu Zhijie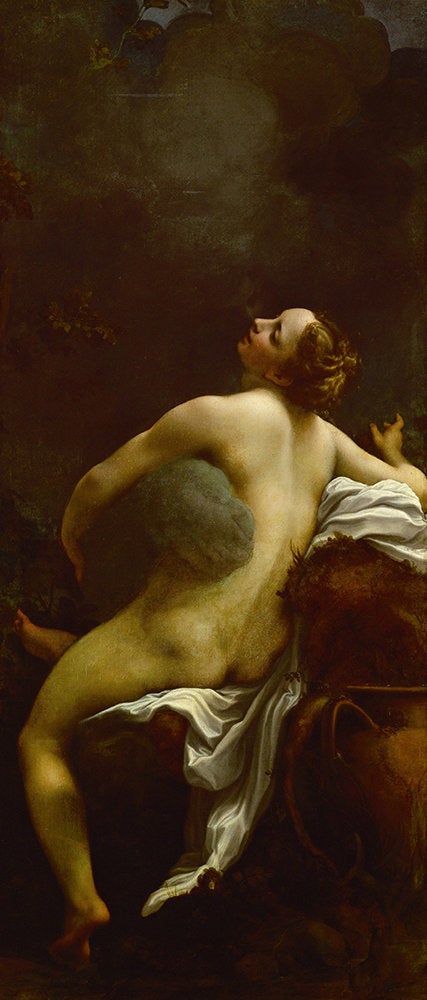 Correggio, "Jupiter and Io," 1532-€"3, oil on canvas, 163.5 x 70.5 cm , (64 1/4 x 27 3/4 in), Kunsthistorisches Museum, Vienna. Courtesy Kunsthistorisches Museum Vienna.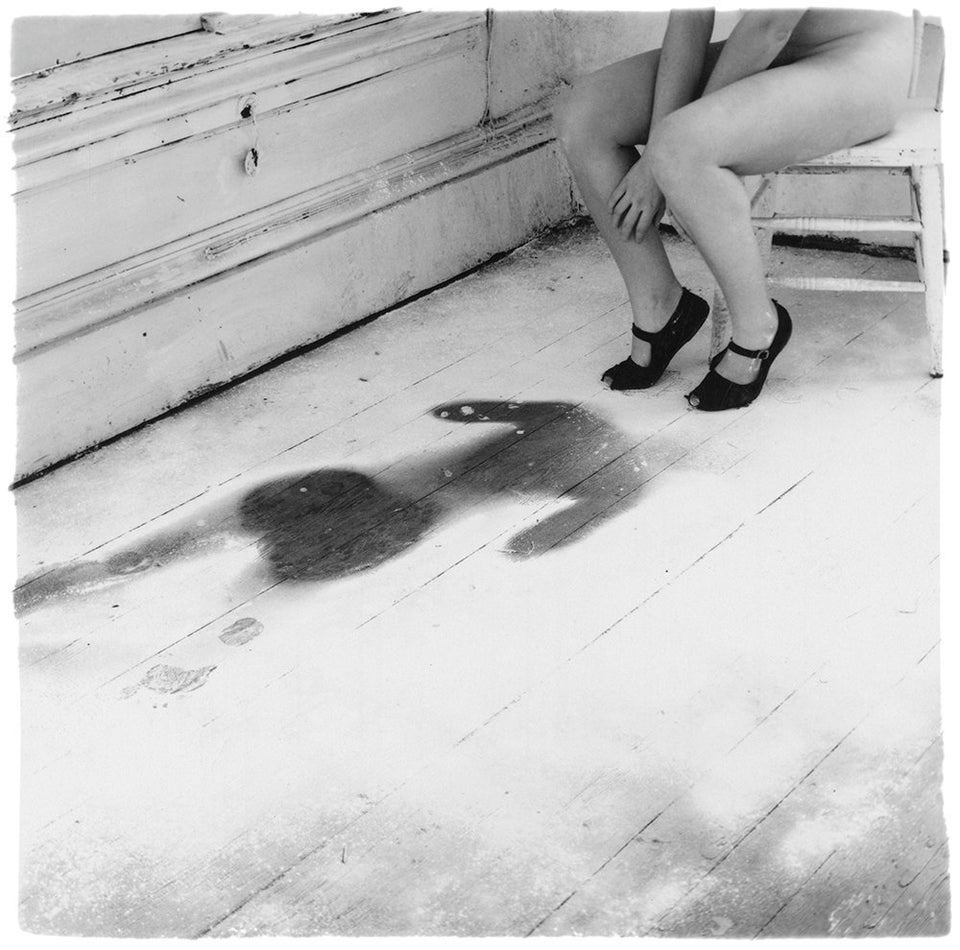 Francesca Woodman, Untitled, Providence, Rhode Island, 1976, gelatin silver print, 14 x 14.1 cm (5 ½ x 5 ½ in), private collection. Courtesy George and Betty Woodman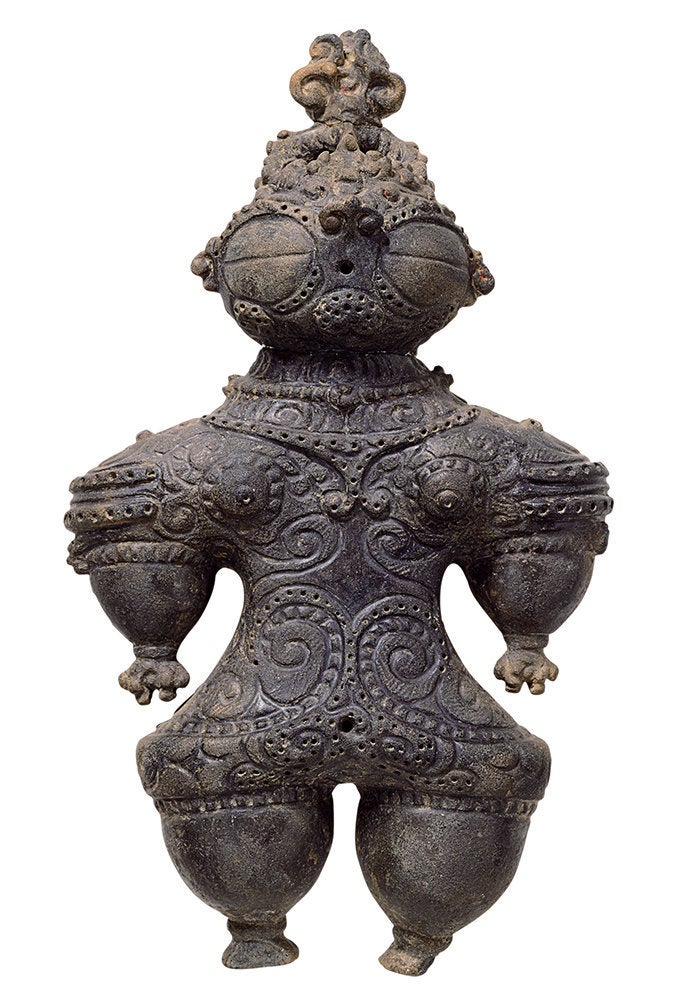 Artist Unknown, Shakôki Figure (Goggle-Eyed Dogu), c.1000–300 BC, clay, H 36.1 cm (14 1/4 in), National Museum, Tokyo. © Tokyo National Museum.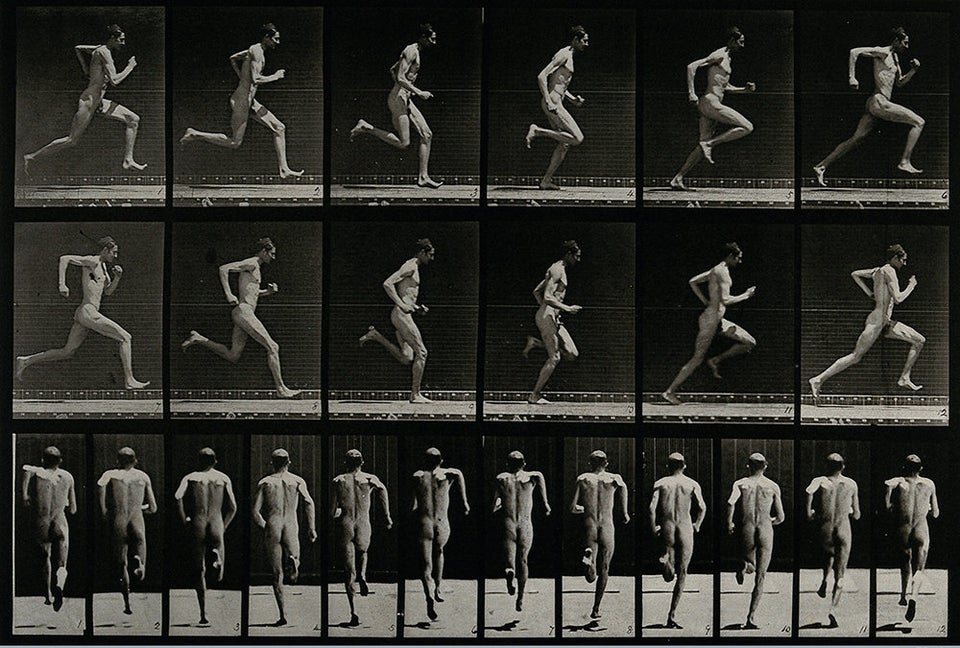 Eadweard Muybridge, "A Man Sprinting," 1887, photogravure after collotype, 23.5 x 31.5 cm (9 1/4 x 12 1/2 in), Wellcome Library, London.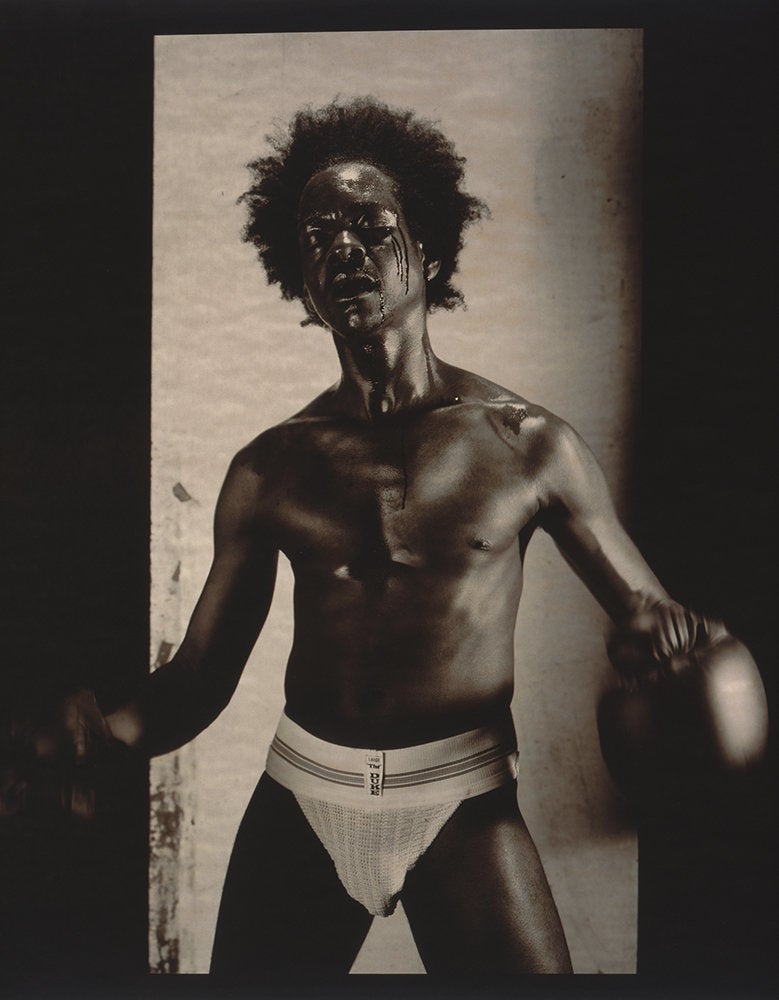 Lyle Asthon Harris, Memoirs of Hadrian #8, 2002, dye-difusion transfer print (Polaroid), 61 x 50.8 cm (24 x 20 in), private collection. Lyle Ashton Harris.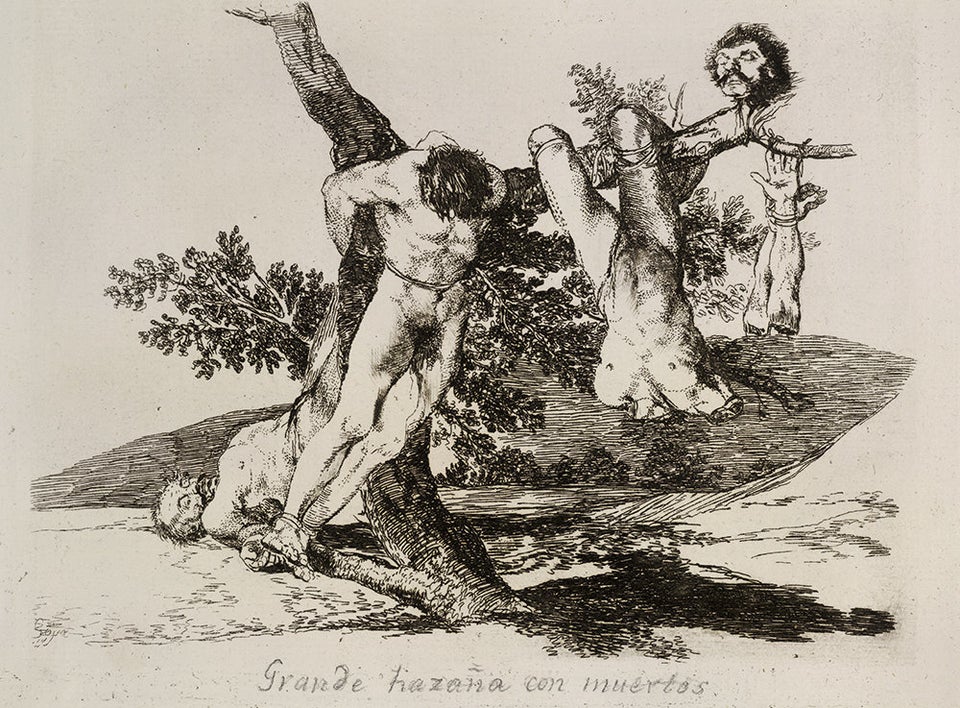 Francisco José de Goya y Lucientes, "€˜An Heroic Feat! With Dead Men!€™," etching, 15.5 x 20.5 cm (6 1/3 x 8 in), National Gallery of Art, Washington, DC. National Gallery of Art, Washington DC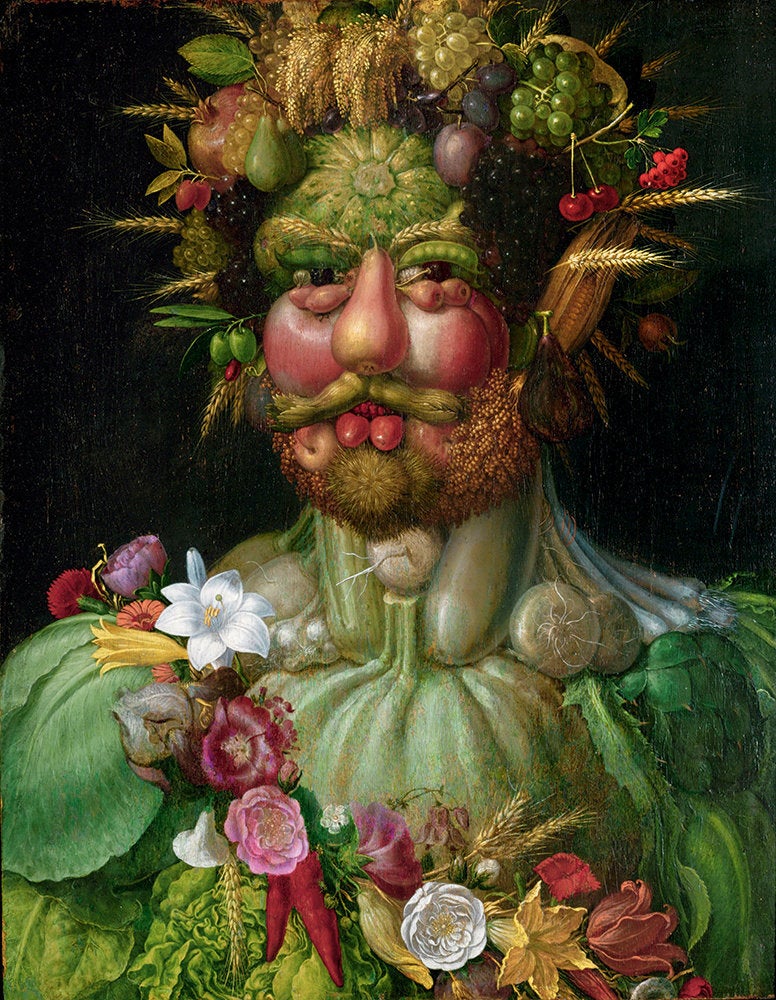 Giuseppe Arcimboldo, "Vertumnus (Portrait of Rodolfo II)", 1590, oil on wood, 70.5 x 57.5 cm (27 3/4 x 22 in), Skokloster Castle, Stockholm. akg-images/Erich Lessing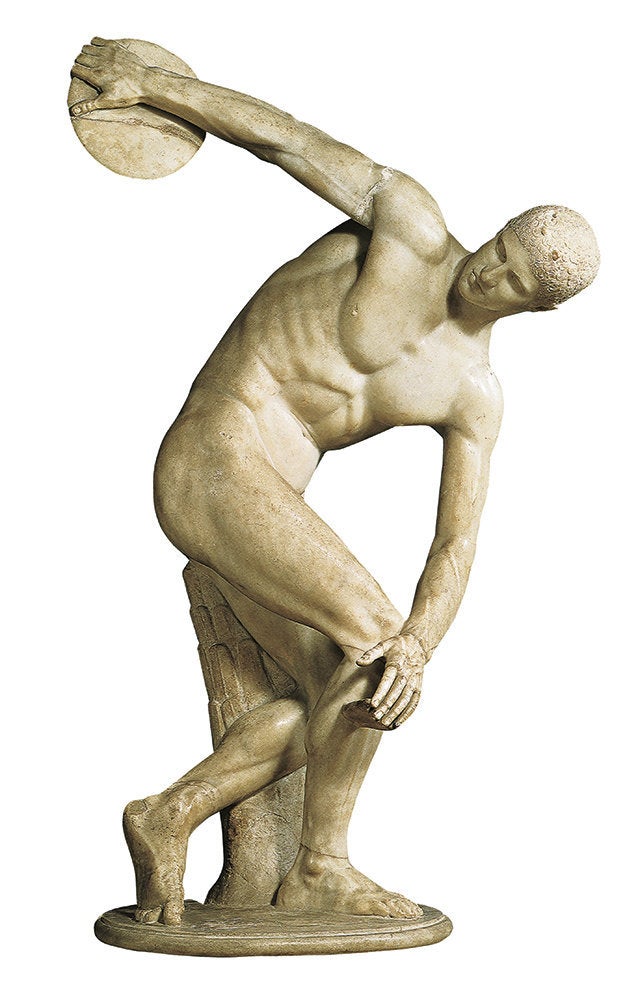 Myron, Discobolos, c.470-€"440 BC, marble, H 155 cm (61 in), Palazzo Massimo alle Terme, Rome (Roman copy after Greek original).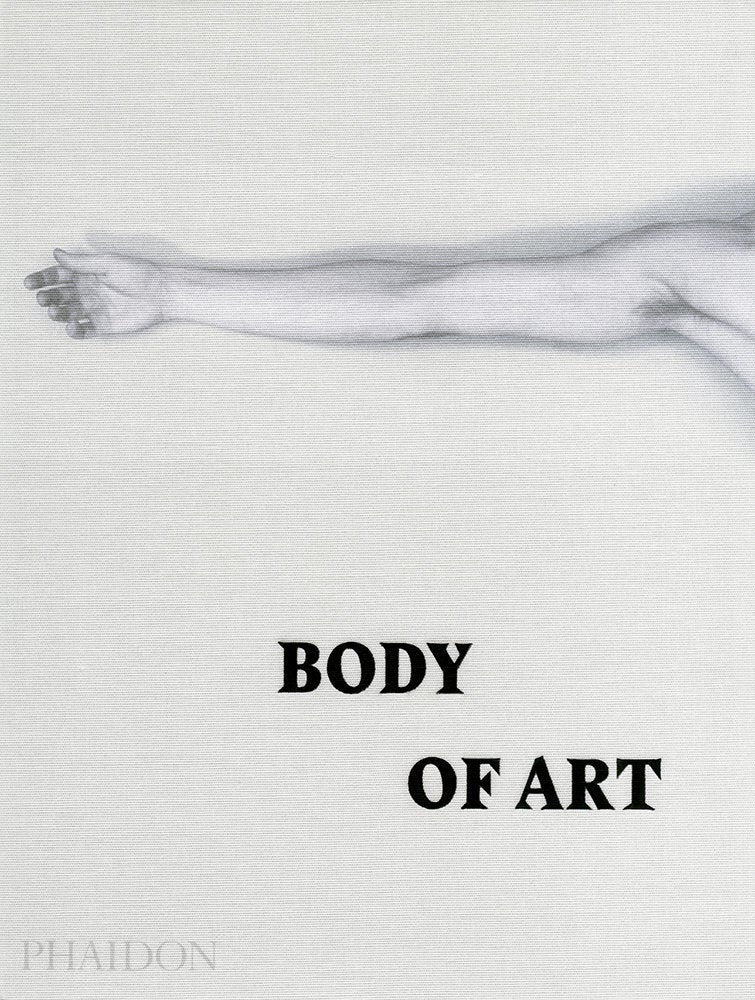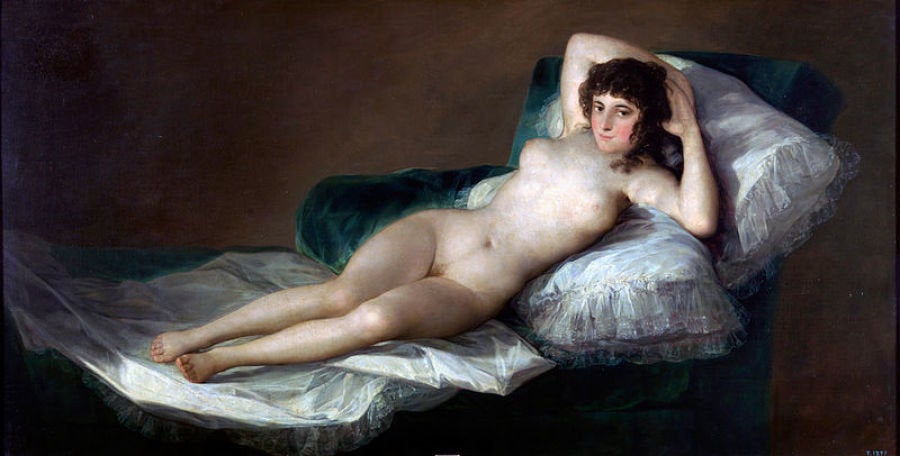 Art History's Most Erotic Artworks
Popular in the Community