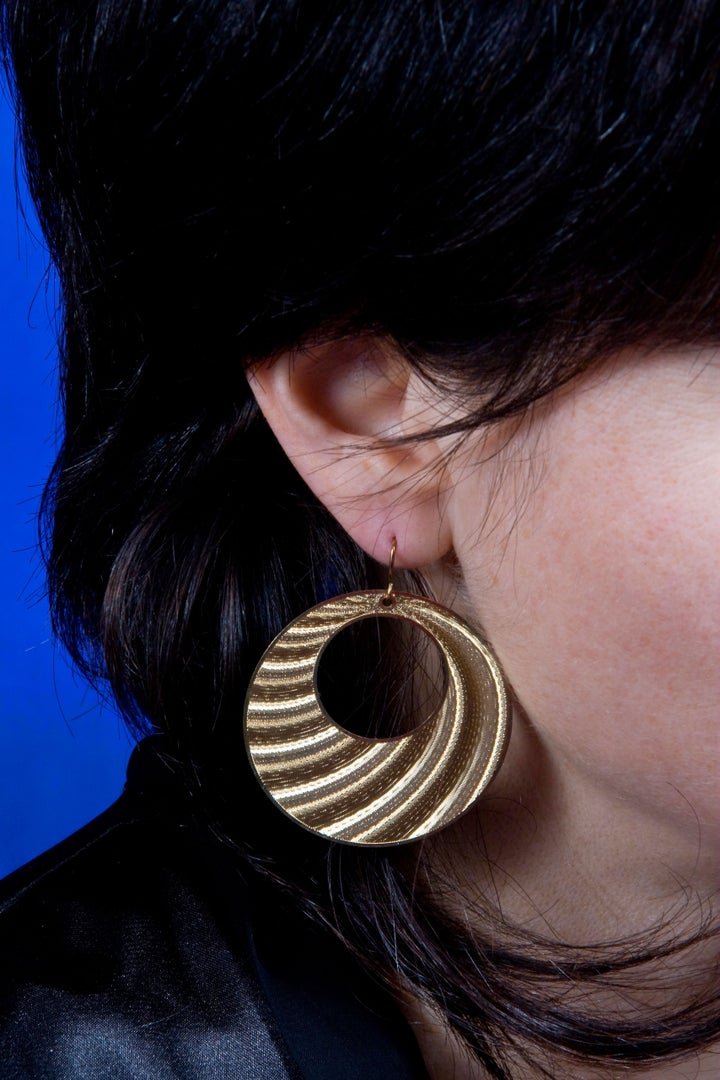 More than a third of the U.S. population have their ears pierced -- with about one in seven people having a piercing somewhere other than the ear lobe, according to the American Academy of Dermatology. A new review of studies underscores just how important it is to get your body pierced by a sanitary professional, and to follow good hygiene post-piercing.
NPR reported that complications occur in about 20 percent of piercings, with the belly button and upper ear being the most at-risk piercing locations.
The review of studies, published in the American Journal of Clinical Dermatology, shows that common problems include infection and bleeding; rarer, more major complications include toxic shock syndrome and nerve damage.
People who get something in their mouth pierced run the risk of dental or salivation problems, and people who have piercings in their nose may run the risk of having the piercing become embedded in the nose, according to the review.
Therefore, the researchers cautioned that people should take preventive measures before undergoing a body piercing. They wrote:
Body piercers should take a complete medical and social history to identify conditions that may predispose an individual to complications, and candidates should choose a qualified practitioner to perform their piercing.
However, study researcher Dr. Jaimee Holbrook, explained in a Q&A on the Northwestern University news site that the review is not meant to dissuade people from getting their ears pierced by reliable professionals:
The purpose of our paper was not to, in any way, discredit professional piercers. Most people go to a piercing parlor to get pierced by piercers who are professional, who have been adequately trained, who understand hygiene. We're in no way saying that they're the wrong people to go to. Now having your piercing done in someone's home by an untrained piercer who's not aware of what they are supposed to be doing, that's really the problem.
Another study from Northwestern University, which came out in 2006, showed that about a fourth of people who had had a body part pierced reported having a complication (most of them being minor skin infections).
According to the American Academy of Dermatology, there are several things you should watch for before getting a body piercing. You should make sure that the piercer has a heat sterilization machine -- called an autoclave -- that sterilizes the tools after they're used, and that a new, sterile needle is used for each piercing.
The AAD also warns against the use of a piercing gun, unless the area where your skin touches the gun has been sterilized or hasn't been used before (that's because some piercing guns are not able to be put into an autoclave to sterilize).
The piercer should always wear gloves, and people should choose hypoallergenic jewelry for their first piercing, as some metal jewelry can cause an allergic reaction, the AAD reported.