Your boss reams you out for a bad presentation -- you break out into a sweat. Your demanding mother-in-law comes for a visit -- your head pounds. Rumors swirl about possible layoffs at work -- you can't sleep. An unexpected expense takes a hit on your bank account -- your stomach aches.
Here's why: Historically, the majority of stressors facing humans were physical (lions and tigers and bears, oh my!), requiring, in turn, a physical response. "We are not particularly splendid physical creatures," says David Spiegel, M.D., director of the Center on Stress and Health at Stanford School of Medicine, who explains that plenty of other animals can outrun us, overpower us, out-see us, out-smell us. "The only thing that has allowed us to explore the planet is the fact that we can respond effectively to threats."
Humans are equipped with a sophisticated fight or flight response that allows us to outrun a grizzly bear or fight off an animal far more powerful than we are. When stressed, the sympathetic nervous system takes control of the body, which then triggers fight or flight. (The counterpart of the sympathetic nervous system is the parasympathetic nervous system, also known as the "rest and digest system," which is in control during more relaxing times. Both are part of the autonomic nervous system, which controls involuntary actions.) Once our bodies identify a threat, we prepare for war (or getting the heck out of there): muscles tense up, the heart starts beating faster and blood flows away from any non-essential body system.
The problem, though, is that while just a few hundred years ago our stressors were primarily physical, today the vast majority of stress is psychological -- work, finances, families and the like. But our bodies have yet to catch up. And that means the stress response is still a physical one. Your boss yells, your body thinks "grizzly bear."
What's more, the brain isn't always particularly good at evaluating how serious a particular stressor is. Think of lighting a sparkler (or a candle or a match) inside a house, explains Amit Sood, M.D., associate director of Complementary and Integrative Medicine and chair of Mayo Mind Body Initiative at Mayo Clinic. Now imagine you can't tell the difference between that sparkler and a multiple-alarm fire -- so each time, you send every available firefighter to put it out. "It would probably extinguish the sparkler, but it would waste a lot of resources," he says. Similarly, when the body is constantly stressed, it's pouring resources into fighting that stress, which can, over time, take a profound physical toll.
So to help understand what exactly is going on inside your body when you're stressed out, we asked Sood and Spiegel to break it down. Read through the graphic, then tell us: How do you deal with stress?
Sources: Stanford School of Medicine, Mayo Clinic, A.D.A.M. Medical Encyclopedia, Proceedings of the National Academy of Sciences of the United States Of America, American Heart Association
This story appears in Issue 44 of our weekly iPad magazine, Huffington, in the iTunes App store, available Friday, April 12.
Related
Before You Go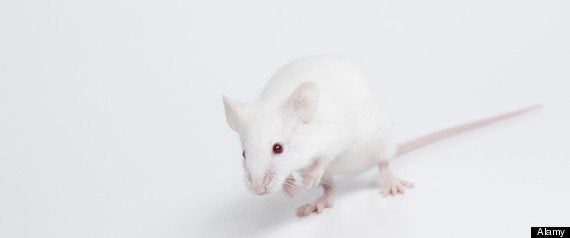 10 Scary Effects Of Stress