Appearing on ABC's This Week Sunday morning, House Speaker John Boehner (R-Ohio) became emotional and appeared to fight back tears while talking about former Rep. Gabrielle Giffords' resignation from the House of Representatives Wednesday.
"I've never quite seen a farewell in the House like this," he said. "A bipartisan effort, all the members were there. A sad day for the House."
"But, a very brave lady," Boehner added, choking up.
Giffords submitted her resignation to the Speaker Jan. 25, a few days after announcing in a video she would step down in order to focus on her recovery. Members of Congress from both sides of the aisle paid tribute to her at the extremely moving ceremony on the House floor.
Many members of congress teared up during the ceremony, including Boehner. As Giffords submitted her resignation letter to the Speaker, he gave her a kiss on the cheek and tears began streaming.
Boehner has cried or fought back tears at public events before. Take a look, below: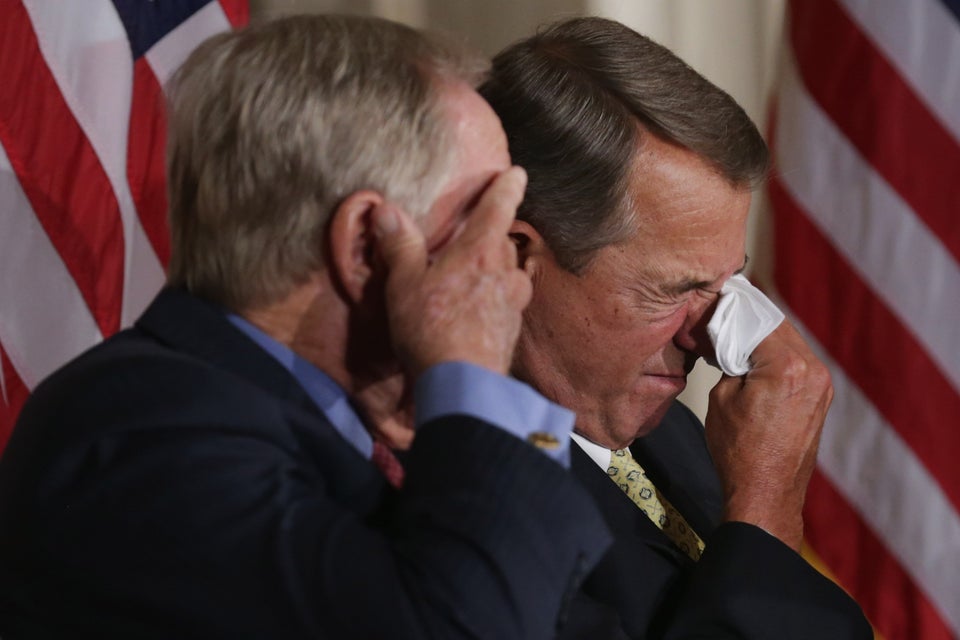 John Boehner Cries
Popular in the Community