WASHINGTON -- Outgoing House Speaker John Boehner (R-Ohio) said on Tuesday that it would be difficult for his chamber to move a clean bill to raise the nation's debt ceiling.
The comments, delivered in an interview with Fox News moments before his fellow party members met to discuss who would be their next speaker, suggest that Boehner may invite some political drama in his last few weeks on the job.
"I don't like the idea of doing a clean debt ceiling," Boehner said. "But we're going to talk to our members and we'll find a way forward here in the next couple of days."
Asked if a clean debt ceiling bill could pass the House, Boehner said it "would be difficult."
According to the Treasury Department, the U.S. is set to hit its borrowing limit on Nov. 3. If Congress does not act before then, the country will in theory have to resort to dramatic fiscal measures simply to pay off the debt it already owes. Such measures could include stopping Social Security benefit payments, cutting military salaries and stopping the payment of food stamps. Even with those measures, however, it's unclear whether the U.S. would be able to meet its debt payments.
Boehner has attempted in the past to extract concessions from President Barack Obama in exchange for raising the debt limit. He was successful in the summer of 2011, hammering out a deal that led to billions in spending cuts and the policy of sequestration. But since then, Obama has refused to negotiate on the debt ceiling as a matter of principle.
The White House did not respond to a request for comment about Boehner's remarks. However, congressional Democrats, led by Senate Minority Leader Harry Reid (D-Nev.), have said they do not want the president to negotiate with congressional Republicans.
Boehner could, of course, be bluffing. In fact, Democrats assume he probably is.
"Lip service for the crazies, I imagine," said one top House Democrat when asked about Boehner's latest remarks.
Both Boehner and Senate Majority Leader Mitch McConnell (R-Ky.) have demanded debt ceiling talks on past occasions, only to settle for a clean or relatively clean raise as the deadline neared. Both leaders have also peppered their current demands with assurances that a deal will ultimately be struck, as Boehner did on Tuesday.
"We'll be talking to our members tonight and tomorrow about the debt ceiling," he said. "Listen, I've made clear: We're not going to default on our debt. There are several paths forward that I'm going to lay out for the members. But we're going to find some path forward here in the next few days, so we're going to move."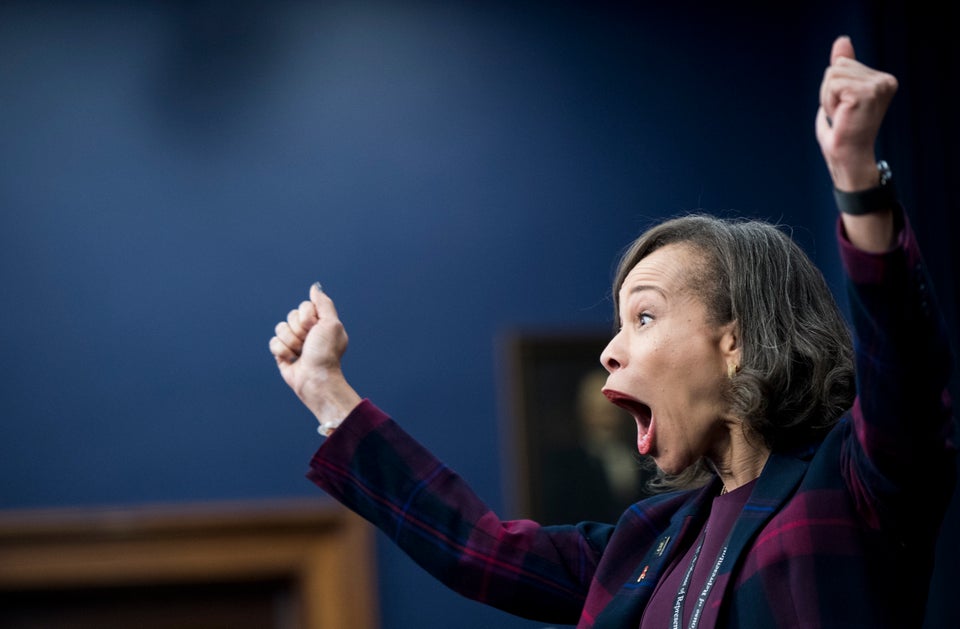 Scenes From 114th Congress And Capitol Hill
Popular in the Community