House Speaker John Boehner (R-Ohio) still isn't ruling out the possibility of a shutdown at the Department of Homeland Security.
Boehner said on Fox News Sunday that he was "certainly" willing to let the funding for the Department of Homeland Security lapse, and that Senate Democrats would be to blame if a deal wasn't reached.
A House bill that would fund the department until the end of the current budget year has been blocked by Senate Democrats because it would also limit President Barack Obama's executive actions on immigration. Many Republicans, meanwhile, say they won't support a funding bill that doesn't include those limits.
"The Constitution makes it pretty clear that the House has to do its work and the Senate has to do theirs. The House has acted to fund the department and to stop the president's overreach when it comes to immigration and his executive orders," Boehner told Fox's Chris Wallace.
The DHS is expected to run out of funding Feb. 27 unless Congress takes action.
"Here's the bottom line: the deadline is less than two weeks from now," Wallace said. "And the fact is that you and Congress are going to be out on recess for the next week. Can you promise the American people with the terror threat only growing that you're not going to allow funding for the Department of Homeland Security to run out?"
"The House has acted. We've done our job," Boehner replied. "Senate Democrats are the ones putting us in this precarious position. It's up to Senate Democrats to get their act together."
"We have every right to do what we did. I wanted the prime minister to come here," Boehner said.
Boehner made the invitation without telling the Obama administration because he "wanted to make sure that there was no interference," he said. "There's no secret here in Washington about the animosity that this White House has for Prime Minister Netanyahu. I frankly didn't want them getting in the way and quashing what I thought was a real opportunity."
Before You Go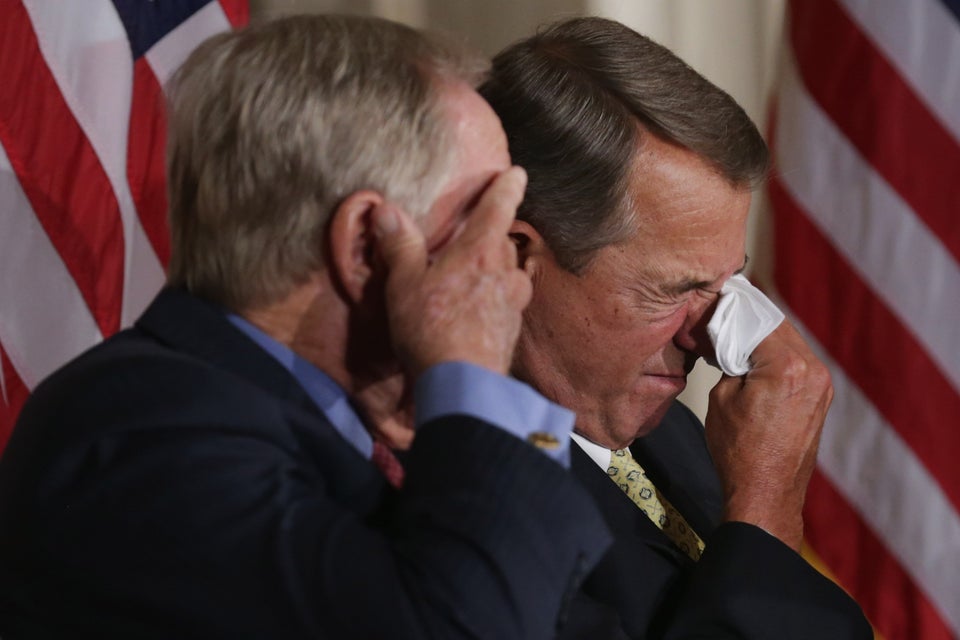 John Boehner Cries
Popular in the Community