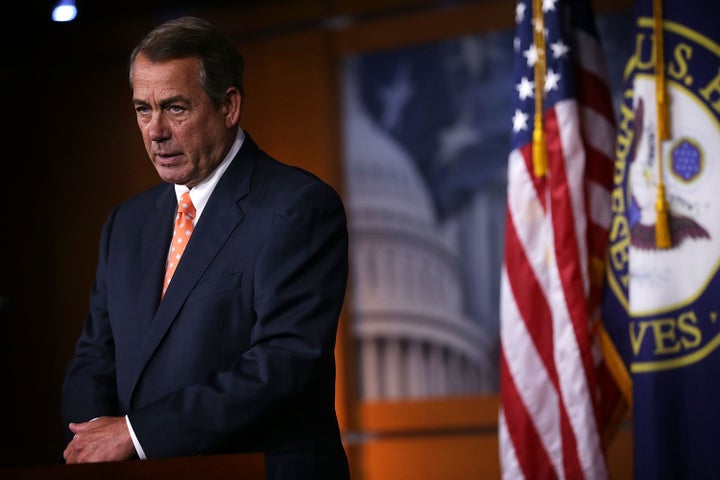 WASHINGTON -- House Speaker John Boehner (R-Ohio) declined Thursday to address Democratic offers to negotiate a budget that avoids the threat of a government shutdown in the fall.
President Barack Obama has threatened to veto the 12 annual spending bills that Congress is still working on because they boost military spending while leaving in place the steep cuts of 2011's sequestration deal for domestic programs.
Senate Democrats have insisted they will block those bills until Republicans start negotiating with them to even out the cuts and spending, and include some of the president's and Democrats' priorities.
Their argument has been that it's better to hold talks now, before funding expires at the end of September, than to risk a government shutdown.
Asked at his weekly news conference if there was a downside to starting talks now, Boehner declined to answer directly, but insisted he would keep following the GOP's plan of passing bills that ignore Democrats' concerns about the GOP budget.
"The House and Senate have passed a budget. We're moving appropriations bills in the House according to that budget, and that continues to be the plan,"  Boehner said.
The House goes on vacation until after Labor Day at the end of the month. If no deal is in place, it will leave just three weeks to craft a budget compromise before funding for the government expires on Sept. 30.
Calling all HuffPost superfans!
Sign up for membership to become a founding member and help shape HuffPost's next chapter