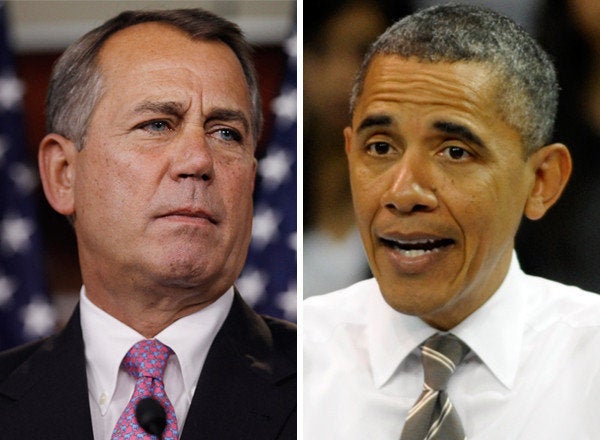 WASHINGTON -- Following an hour-long meeting at the White House on Friday morning, congressional leaders in both the House and Senate took to the microphones for a show of unity around collaborative efforts to address the so-called fiscal cliff.
The meeting had been constructive, Speaker John Boehner (R-Ohio), House Minority Leader Nancy Pelosi (D-Calif.), Senate Majority Leader Harry Reid (D-Nev.) and Senate Minority Leader Mitch McConnell (R-Ky.) all agreed. The leaders suggested a framework had been put in place to reach a deal, which would involve a mixture of raising tax revenues and pursuing entitlement reforms. Away from the microphones, White House officials were putting forward a similarly optimistic face. The "grand bargain" that President Barack Obama and Boehner nearly pulled off in the summer of 2011 was back on the table, they noted, but with the terms of the negotiation favoring the president even more.
But for all their calm rhetoric and cool demeanors, the two parties may still face a major point of disagreement. With just weeks to go before the Bush tax cuts expire and the sequester (totaling $1 trillion in spending cuts) goes into effect, Republicans are now pushing for an extension of the deadline until some time in 2013. Democrats, by contrast, are demanding that some agreement be reached before the end of the year.
The first hint of a disagreement came when Pelosi addressed reporters after the morning meeting had ended. "The speaker," she noted, "spoke about a framework going into next year," whereas she "was focusing on how to send a message of confidence to consumers ... in the short term."
Shortly after her comments, a Boehner aide offered additional details about what the speaker had outlined.
"The speaker said he believes 2013 should be the year we begin to solve our debt problem through tax reform and entitlement reform, and proposed that both parties work together to avert the fiscal cliff together in a manner that ensures 2013 is that year," the aide said in an email to HuffPost. "He proposed that both parties commit to working toward a framework for tax and entitlement reform in 2013 that sets revenue and spending levels."
"Since tax and entitlement reform are too complex to complete this year, the speaker noted, our goal for this year, in the coming weeks, is to settle on long-term revenue targets for tax reform as well as targets for savings from our entitlement programs," the aide added. "Once we settle on those targets, the speaker proposed, we can create simple mechanisms, in statute, that would achieve those revenue and spending goals. They would be in place unless or until more thoughtful policies replace them."
The statement, in short, underscored a play for a short-term extension of both the Bush tax cuts and the sequester, so that they could be replaced (as issues) by broader tax reform and entitlement reform, respectively. And if that didn't work, another trigger could be established to serve as "a simple mechanism" to force Congress to act. Left unsaid is whether Boehner would agree to some short-term legislation in the meantime to achieve that delay. A source in the room during the negotiations said the speaker seemed amenable to doing something before the Dec. 31 deadline.
A follow-up request for comment to the speaker's office wasn't immediately returned.
But a statement from Sen. Rob Portman (R-Ohio) to Bloomberg TV on Friday suggested that Republicans, at least on tax cuts, are now trying to kick the can down the road entirely.
"I think there's only one logical thing to do," said the Ohio Republican, "and that's to continue the current tax code for six months. Or maybe it's a year. I think [President Obama] might consider it, if at this point, when you make that agreement not to create the great uncertainty and the huge tax increases that could push us into recession."
Republicans are correct to argue that Congress won't have enough time between now and the end of the year to hammer out comprehensive tax reform. But there is an added benefit to Republicans in pushing discussions into 2013. The president has immense political leverage, having just won an election in which he pledged not to continue the Bush tax cuts for income over $250,000. Six months from now, the situation may be different. Certainly, the closer one gets to the 2014 midterm elections, the more skittish moderate Democrats are likely to be about letting any rates go higher.
Democrats don't seem likely to bite on Boehner's suggestion. Reid, for one, pledged that negotiators are not going "to wait until the last day of December" to get a deal done. And when asked specifically about the speaker's proposal for a delay and a second trigger to enable broader tax reform, a top Senate Democratic aide offered the following rejection: "That's not going to happen. There's not going to be any extension of the top two rates, short-term or otherwise."
Added another Senate Democratic aide, who, like the other, spoke anonymously not to get ahead of the lawmakers: "Trick me once, shame on you. Trick me twice, shame on me. We've seen this before. It was called the super committee," referring to the failed bipartisan effort to replace the sequester.
The White House did not return a request for comment.
Before You Go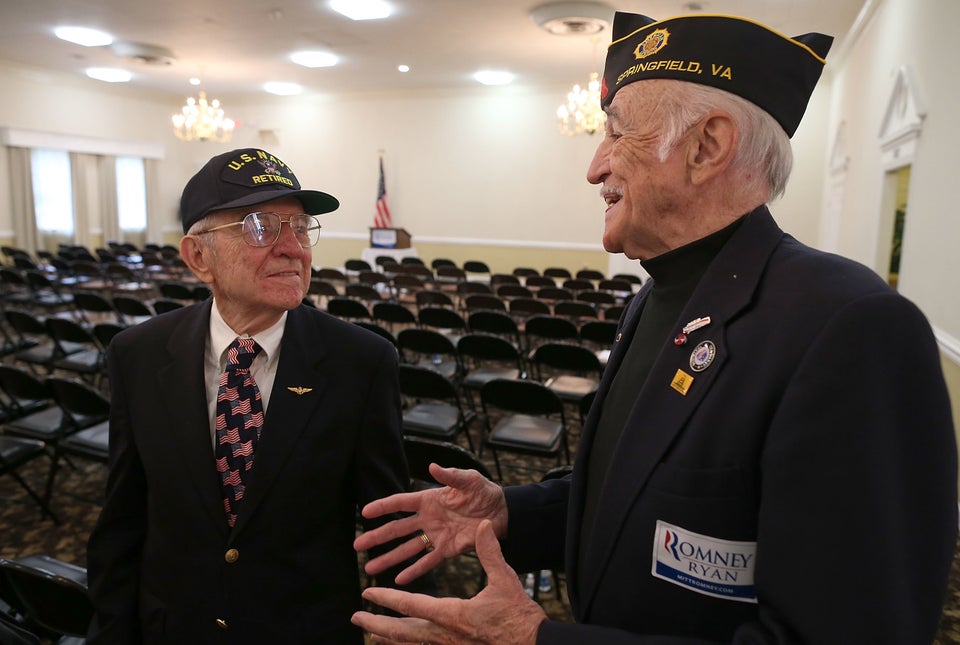 What Could Fall Off The Fiscal Cliff
Popular in the Community