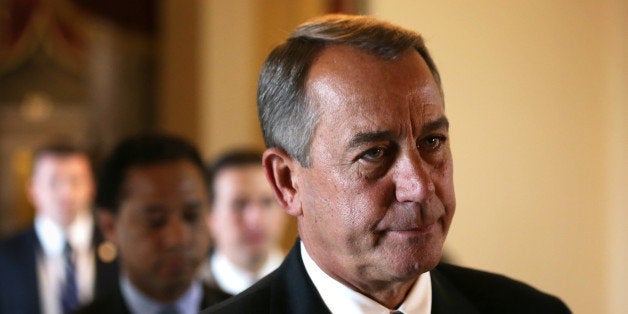 WASHINGTON -- At least 200 people with disabilities set up camp outside a House office building on Monday and occupied the halls inside, demanding that House Speaker John Boehner (R-Ohio) stop trying to delay or defund Obamacare.
Armed with megaphones and banners, the protesters took over the steps of several entrances into the Longworth building and criticized Boehner for trying to attach a one-year delay of the Affordable Care Act to a bill to keep the government funded past Monday. Specifically, they argued that without the health care law in effect, they would lose the Community First Option, a program that provides matching federal funds to states to help people with disabilities use home-based care instead of institutionalized care or nursing homes.
"Who do we want? Boehner! When do we want him? Now!" they chanted outside the building.
"We're not animals," one woman using a wheelchair muttered.
Inside, dozen of others in the group went directly to Boehner's office and tried to enter in order to talk to his staff, to no avail. After being outside his office for about an hour, they began taking laps around the hallways, singing about "taking back my dignity" and "taking back my humanity." Many held signs with Boehner's face next to images of people in wheelchairs breaking free of chains on their wrists.
The protest, organized by a group called ADAPT, comes as the clock ticks down for House Republican leaders deciding whether to keep fighting to include a one-year delay of Obamacare in the government-funding bill -- and effectively force a government shutdown -- or allow a clean bill to pass in the House to keep the government open. The Senate has already said it will only support a clean bill, as has President Barack Obama.
A Boehner spokeswoman declined to comment on the protesters. Instead, she pointed to statements Boehner has made in the past couple days about the Senate needing to "listen to the American people" and delay Obamacare when it passes the government-funding bill.
Joe Tate of Austin, who came to Washington for the protest, said people with disabilities have long waited for a program like the Community First Option. He noted that even Texas Republican Gov. Rick Perry quietly supports it.
"In Texas, it's one of Perry's dirty secrets," Tate told HuffPost. "He pretends he's against Obamacare, but he supported a bill to push through the Community First Option." He pointed to the state's bill, SB 7, which he said signs the state up for receiving the federal match for community-based care services.
As people carried on their protest outside, Rep. John Conyers (D-Mich.) was passing by and stopped to talk to the group. He eventually took one of their megaphones and told them, "Keep up the fight."
Here are some pictures from inside and outside the House building: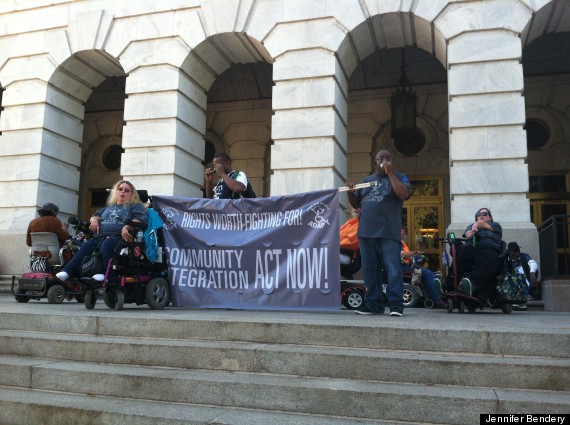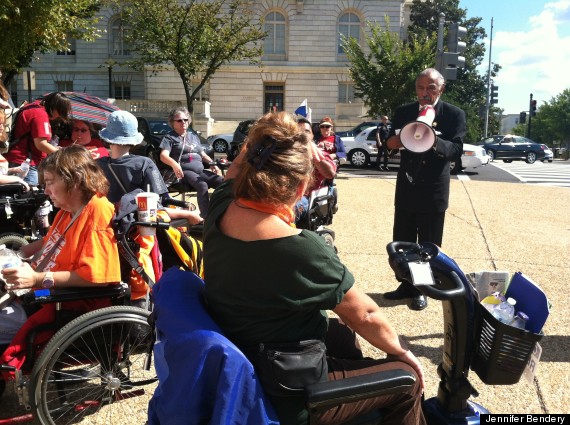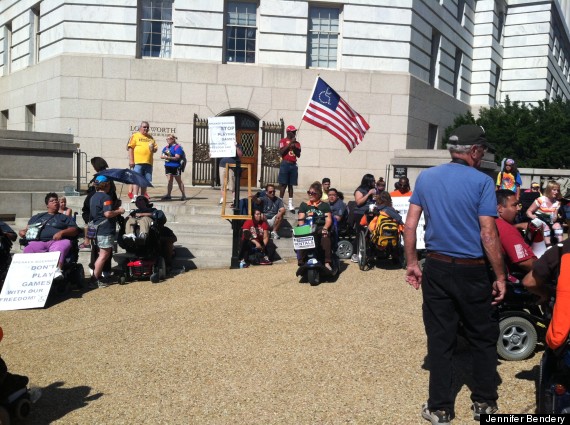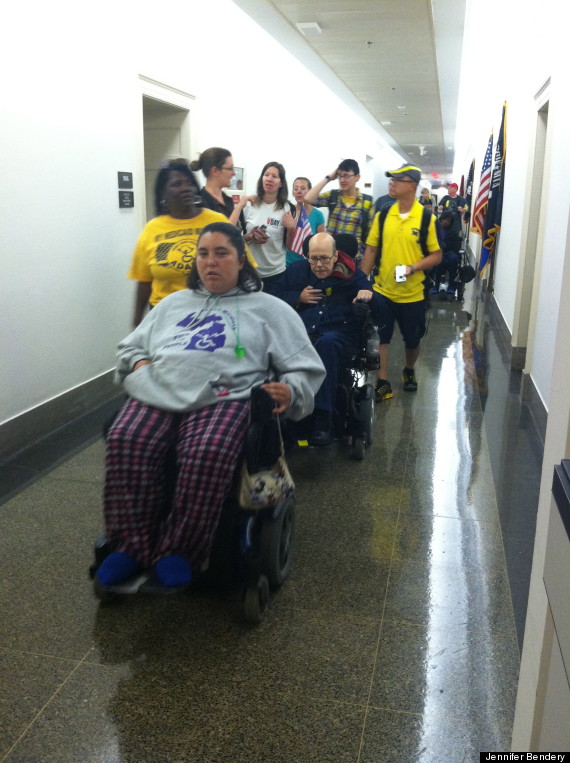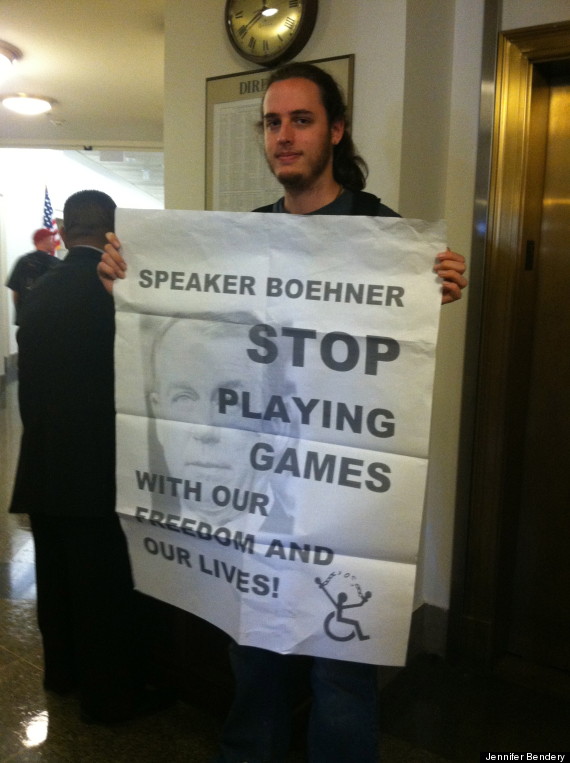 Before You Go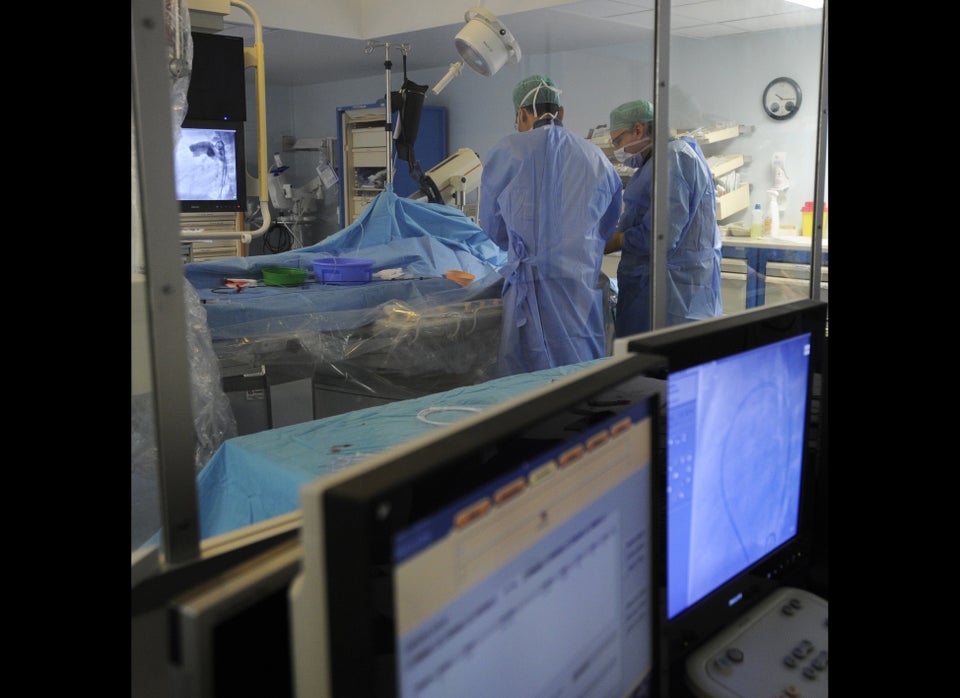 Lies And Distortions Of The Health Care Debate
Popular in the Community