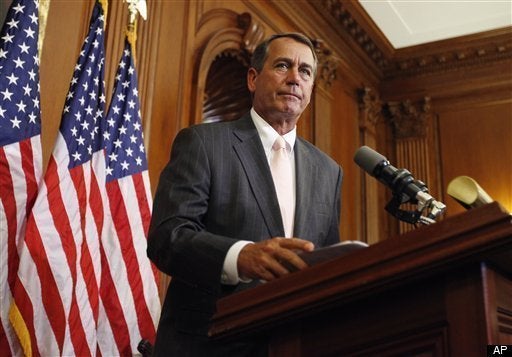 On yesterday's edition of "Morning Joe", host Joe Scarborough caused a bit of a stir when he said that "every Republican I talk to on the Hill" tells him that House Minority Leader John Boehner "is not a hard worker." Scarborough repeated, and stood by those comments again today. It's important to note the context: Scarborough was comparing Boehner to former House Speaker Newt Gingrich, who worked hard at crafting policy proposals, leading his caucus and fostering the growth of his party's political fortunes. By contrast, Boehner, Scarborough related, is "disengaged" and "does not have a work ethic."
Hilariously, the Boehner camp's response was basically: Oh, yeah? Well I'll have you know that the Minority Leader goes to LOTS of parties! Per ThinkProgress:
Responding to Scarborough's comments, Boehner's spokesman Michael Steel said "the only time he's 'around town' these days is to raise money for our House Republican team. Thus far this year, he's headlined more than 230 events and raised about $27 million.
Mark Halperin highlighted this distinction as the "Morning Joe" panel revisited the discussion this morning:
Still, we all have our strengths and Boehner's strength appears to be serving as the GOP's version of Ke$ha. Hey! Maybe one day he can take over Sally Quinn's old column!
Calling all HuffPost superfans!
Sign up for membership to become a founding member and help shape HuffPost's next chapter