If I asked you what was missing from a list that included a fully functional Hyperloop, reusable spacecraft, autonomous vehicle, and molecular robot, you'd hopefully say not much. Juxtaposed with the stunning reality that all of these technologies (and then some) exist, there isn't much more I could ask for in my industry that hasn't already been created or explored in the last twenty years. Then I heard about GoFly, and they thoroughly convinced me otherwise; their efforts revealed to me that we've barely even scratched the surface, and drew my attention to one of the most desired, revolutionary, and under-developed technologies of our era – jet packs.
When I first pondered the potential of personal flying devices, I was half disconcerted by the almost comic reality of people "jetpacking" their way to work, and equally embarrassed in myself for denouncing the idea in the first place. Now, I don't think that my initial inhibitions were unfounded; in this golden age of technology it seems that for the most part, we've prioritized advancements that seek to remedy crowd-control, education, climate change, world hunger, and so on. That being said, these certainties indeed don't preclude the widespread belief that jet packs and mini flight-pods should be pushed to the afterburner of global innovation.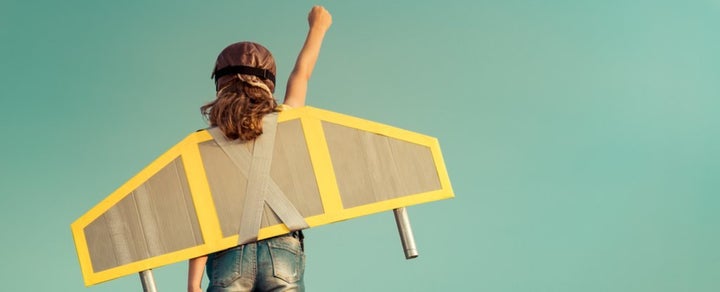 So, should you stop reading and return to articles discussing the ethics of self-driving cars or the psychological impacts of a manned mission to Mars (shameless plug to my previous work)? No, because to disregard a technology simply due to its relative importance to other promising advancements underscores the same parochial thinking that let our childhood ambitions to fly stagnate as just that – novel, adolescent aspirations that didn't and will never receive the time of day. This is where I'll let GoFly speak for themselves – they are a Boeing sponsored group that hopes to catalyze the creation of a personal flying device. Whether you're a high-schooler just starting your unit on aerodynamics, or an industry veteran with grandiose hopes to change the way we transport ourselves, the end goal is the same: come together and make humans fly. GoFly is offering up to $2 million in prizes to teams that can create a personal flying machine that is "useful, safe, and thrilling." Essentially, GoFly functions as the organizational entity that hopes to get the ball rolling. With funding for prizes, an immense network of aviation experts to act as mentors, the full support of one of the world's greatest aerospace companies, and the guarantee that teams retain all of their intellectual property, GoFly stands poised to disrupt an industry stagnated by decades of inaction. In an effort to engender excitement and ground-breaking prototypes around a particular technology (much like Elon Musk did with his global Hyperloop competition), GoFly seeks to unite innovators around the world.
Granted, we shouldn't get too excited just yet. Though there have been nearly 1000 signups in just fifty days, there is no concrete progress we can look to. Thus to lose our minds over what hopes to be a revolutionary exercise in collective brainpower is futile. But, it doesn't mean we can't be immensely optimistic for the prospect. To think that we finally have a tangible avenue to explore one of humanity's greatest ambitions is a massive step in the right direction. We have traditionally viewed transcending the bounds of gravity as fancies reserved for blockbusters or Andy Weir novels, not for reality that dominates our daily lives, and I'm all for doing my part in helping to bridge that gap.
Popular in the Community