Finally, a fun run that's really fun ― or at least really short.
On May 5, the town of Boerne, Texas, plans to hold its first ever "Boerne 0.5K" run.
That decimal point is no typo: This run isn't the typical five kilometers. It's only half a kilometer ― about a third of a mile.
"Very, very conveniently," the race starts at one local brewery and ends at another "exactly" half a kilometer away, organizer Jay Milton told KSAT, a station in nearby San Antonio. At least close enough, he added, "that we can lie and say that it is exact."
Participants not only get a free beer at the start and end of the race, but there is a doughnut and coffee station about 150 meters into the course ― right next to the smoking section, NPR noted.
Organizers promise bigger medals for those VIPs "because you are even more important!" according to NPR.
Although the run seems designed for people who don't actually like any kind of physical movement, so many participants raced to sign up that organizers are no longer accepting entries.
The money raised from the event will go to Blessings in a Backpack, a charity that provides food for underprivileged children over the weekend, when they're not in school to receive lunch.
Before You Go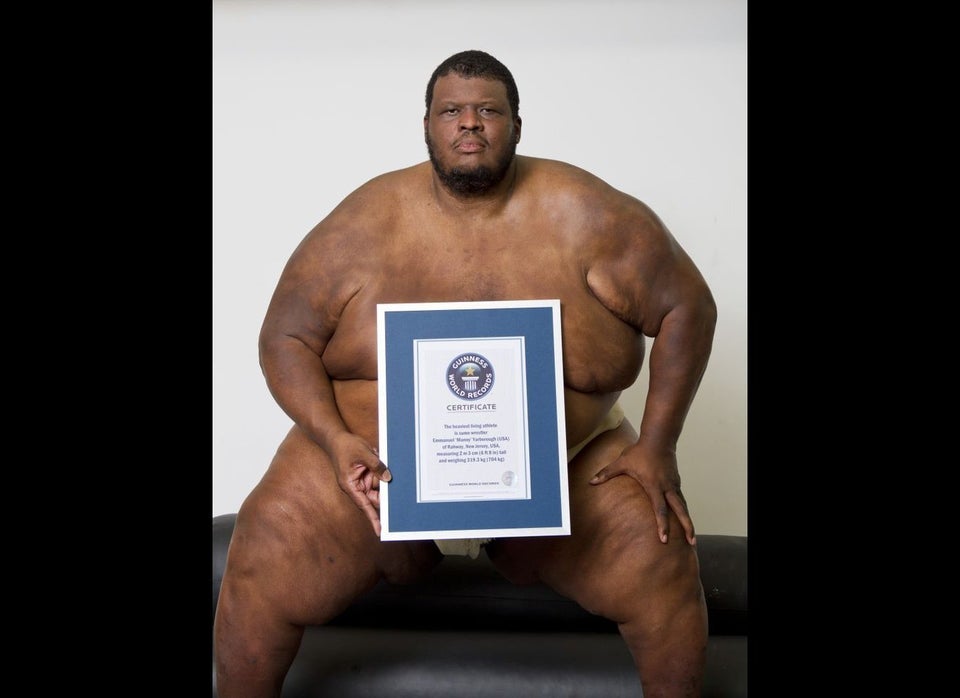 Guinness World Record Athletes
Popular in the Community