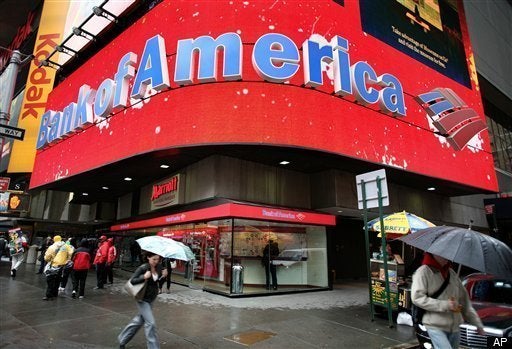 In a new lawsuit seeking class-action status, homeowners accuse Bank of America of systematically and deliberately failing to comply with the Obama administration's mortgage modification program by lying to borrowers about missing paperwork and fudging their financial information, among other things.
Under the Home Affordable Modification Program, loan servicers get $1,000 for every mortgage they modify on a "permanent" five-year basis. The modifications consist mainly of interest rate cuts and principal forbearance. A HAMP-eligible borrower is typically put in a temporary trial modification that reduces the monthly payment by $500.
From the beginning, HAMP has been beset by borrowers' stories of banks losing paperwork and otherwise not putting borrowers into permanent modifications after granting the initial three-month trial modification.
"Rather than allocating adequate resources and working diligently to reduce the number of loans in danger of default by establishing permanent modifications, Bank of America has serially strung out, delayed, and otherwise hindered the modification processes that it contractually undertook to facilitate when it accepted billions of dollars from the United States," says the complaint, filed in federal court in Arizona and first reported by Courthouse News.
Bank of America did not immediately respond to a request for comment, but the bank has defended its HAMP performance before. In June, the bank said it had completed more than 70,000 permanent modifications under HAMP, and vastly improved its performance over the previous month. (The Treasury Department put the figure at 62,969, a discrepancy that the bank attributed to "issues that we experienced in uploading some files to the computerized reporting system.")
The Arizona suit, which seeks to force the bank to grant permanent modifications to several borrowers in Arizona, alleges that the bank unnecessarily requires borrowers to resubmit financial information every time they call to ask about a pending modification. "Any change in financial information -- even a small change -- then causes BofA to restart the application process under the pretext of changed factual information," according to the complaint.
The complaint also says customer service representatives are instructed to lie about receiving modification documents and that "at least one former employee recalls seeing homeowners' financial records manipulated in Bank of America's computer system to the homeowners' detriment."
"Former Bank of America employees attests [sic] to seeing records regarding hundreds of homeowners in Trial Plans but recalls none who had a trial plan properly converted to a permanent plan following three or even four successful payments," the suit adds. "According to the experience of this former employee, the vast majority of homeowners who seek a HAMP modification with Bank of America do not ever receive a permanently modified loan but are instead delayed indefinitely."
At the beginning of June, a bank executive acknowledged customer service gripes and said the bank would do better: "We continue to train and retrain to try to improve our process and we've done a lot of things to try to make sure we don't lose documents anymore."
A June report from the Government Accountability Office found that potentially thousands of homeowners were improperly denied permanent HAMP mods.