All month long we're giving you behind-the-scenes access to the country's top pitmasters, hog farmers, sauce makers, smoke experts and meat connoisseurs and capturing it all live across Zagat and HuffPost social channels. Tune in every day to ask questions, learn BBQ tips and keep tabs on the action.
Have a favorite 'cue joint of your own? Instagram it with hashtag #ZagatBBQNation and at the end of our trip we'll declare a People's Choice Winner.
Check out the full Periscope footage here:
Bogart's earned a lot of early buzz when it opened because the team behind it — pitmaster Skip Steele and general manager Niki Puto — were veterans of Pappy's Smokehouse, one of the most well-known barbecue spots in St. Louis.
But the place has since earned its keep, thanks to Steele's ability to both master the classics (don't sleep on the apricot-glazed baby-back ribs), while also experimenting with new ways to serve barbecue. The Sausage Fatty, a spicy, flavor-filled take on breakfast sausage, is a perfect example of this.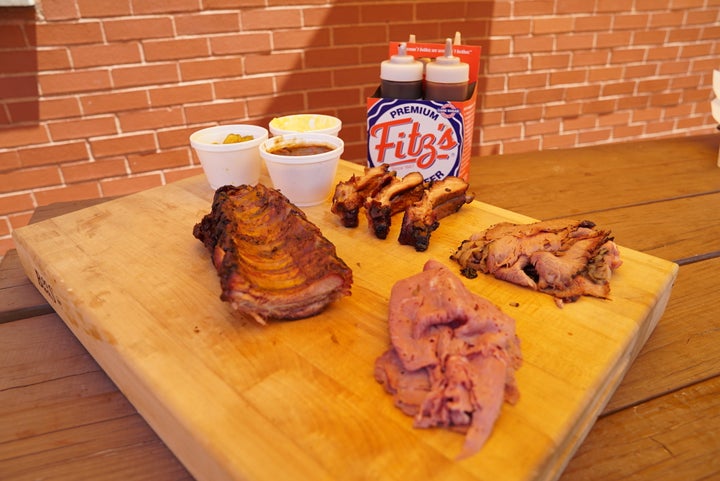 The storefront is simple and relatively unadorned, allowing you to focus on what matters — the insanely strong smell of apple and cherrywood smoke drifting into the restaurant from the backyard smoker. If there's a line (which there probably will be), wait in it — chances are, someone from the restaurant will come out with free samples of brisket.