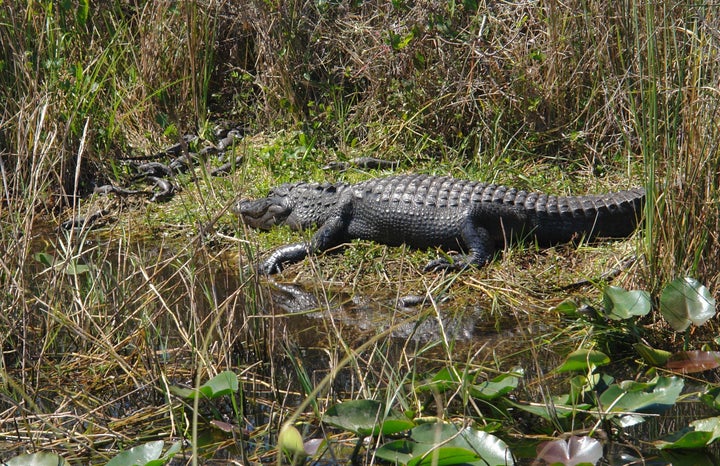 The battle of the Everglades vs. development is back in the political spotlight, with one local lawmaker arguing it should be easier to move the urban development boundary in place to protect Florida's delicate river of grass.
State Senator Ellyn Bogdanoff (R-Fort Lauderdale) submitted an amendment to the Florida House of Representatives that would allow development beyond the UDB with a simple vote. Currently, the county commission requires a two-thirds majority of the 13 commissioners in order to make any changes to the UDB, which stands as a buffer between urban sprawl and the Everglades.
According to the Miami Herald, the senator said that her amendment was a response from property owners who were frustrated that the commission was "calling the shots" and wanted to restore their rights to land use.
But just days before Bogdanoff submitted her amendment, Miami-Dade Mayor Carlos Gimenez announced during his State of the County address that he wanted to increase the requirement to a supermajority vote. In response to Bogdanoff's amendment, he wrote a letter to Speaker of the House Dean Cannon urging him to oppose.
"Change should only emerge from the resounding majority -- the super majority," Gimenez wrote. The amendment is on the docket for review by the Senate Monday afternoon.
"Senator Bogdanoff's amendment would require only a simple majority of elected officials - often flooded with political contributions from the very developers who benefit from land use changes - to convert more of natural and semi-natural Florida into the urban and suburban sprawl for which the Sunshine State has unfortunately become famous."
Schwartz said he has received a "tremendous" response from the public to protect the ecosystems in both the Everglades and Biscayne national parks.
"There's no benefit to those ecosystems to having development move right up to the border of the parks," he told HuffPost. "It just doesn't end, and I know developers have been buying land outside the UDB with the idea of being able to put even more pressure on decision makers... knowing full well right now the area is not zoned for the development they're wanting to do."
REAL LIFE. REAL NEWS. REAL VOICES.
Help us tell more of the stories that matter from voices that too often remain unheard.
BEFORE YOU GO