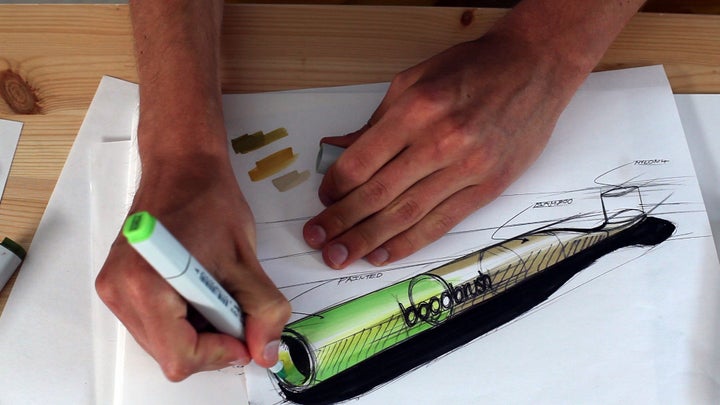 A toothbrush might be one of the least examined household products people purchase on a regular basis, but a new company launched in Detroit is asking you to take a second look at what you're using to clean your teeth, and what happens after you're done with it.
(SCROLL DOWN FOR PHOTOS)

Building on the "buy one, give one" model pioneered by TOMS shoes, they will donate a toothbrush for each one they sell, partnering with organizations including Detroit's Covenant Community Care, a faith-based nonprofit that provides community health services regardless of patients' ability to pay.
Chief Creative Officer John McDougall, a graduate of College for Creative Studies, designed the toothbrush when he wasn't working his day job designing cars at General Motors.
The small company plans to produce the brushes in the U.S., acquiring start-up funding through pre-order sales of individual Bogobrushes as well as the option to order a year's supply that are delivered to your home every three months. McDougall said the success of the pre-order push would determine if they could begin producing Bogobrushes locally or produce them overseas until sales volumes allow them to bring manufacturing to the U.S.
HuffPost Detroit took a minute to chat with John about his tinkering past, the importance of social responsibility for their business and why a toothbrush deserves as much design care as an iPhone.

HuffPost: Tell us about your background as an inventor/entrepreneur.

John McDougall: I grew up always drawing, tinkering and inventing. It wasn't until my teenage years that I discovered industrial design, and after searching out the best design schools in the country, my dreams took me from a small town in North Dakota to Midtown Detroit to study at CCS.
Design school took me all around the world, studying and working in Europe, California, and the East Coast. I saw the power of design to improve the world, and while finishing school; my sister, Heather (who was finishing her law degree) and I started brainstorming about what we could do to use our talents to make a positive impact.
We gathered people from all walks of life that shared our passion, and started thinking about what we could do to increase environmental and social awareness in people's daily routines, and as children of a dentist, we kept coming back to the idea of re-imagining the toothbrush.
We never set out to be entrepreneurs; we just knew that we wanted to make a difference in the world.
What makes the Bogobrush different from other toothbrushes?

Today's toothbrushes are over-styled pieces of plastic that are going to be around for thousands of years after we throw them away. Bogobrush's biodegradable design means that you can literally bury it in your backyard, and it will return safely to earth without the next generation having to worry.
From a functional perspective, today's brushes are loaded with rubber grips, and shaped in a way that is really only comfortable to hold in one or two positions. The way we brush our teeth however requires constant movement of the brush in our hand, so with Bogobrush we got rid of all the useless grips and gimmicks, and were left with a pure form that will fit in any hand, and comfortably reach any part of the mouth.

Why make a socially responsible toothbrush?

There are over 80 million people in the USA alone who lack basic access to oral care. Without a healthy mouth, there are dramatic consequences in nutrition and overall well-being. Supplying toothbrushes to those in need is just one small step towards addressing the issue, and we believe that if we can get people to truly care about the social mission of their toothbrush, it could be the start of something even bigger.
How will the brushes be distributed to those in need?

The donations of Bogobrushes to our partners will mean that they can focus on doing what they do best, providing care to those most in need in our communities. And instead of spending their resources buying toothbrushes to distribute, we can help meet their need with a beautiful product that we hope will make people excited about brushing their teeth.
Tell us a little bit about the development.

We brushed our teeth with everything from boar's hair bristles, all the way to $300 electric gadgets. After talking with dentists and looking at studies, we realized that, more than any special sonic bristle, or expensive gimmick, just about the only thing that improved a brush's efficacy was whether or not people cared enough about their brush to take the proper time to brush twice a day. So we set out to create a toothbrush that people could care about not because it cost them a fortune, but because it was doing good for people in need and our environment.
How many tries did it take to get it right?

We have a big box full of sketches, prototypes, and mockups that just weren't quite right. We thought the product you use to start your day and finish your night deserved the same perfecting attention to detail as an iPhone.
Below, check out a few photos of Bogobrush and the design process.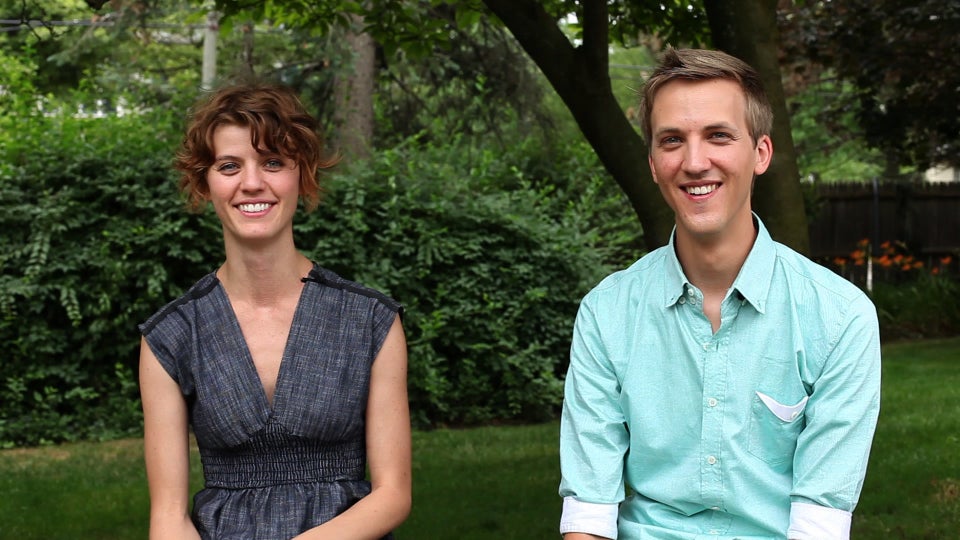 Bogobrush: Biodegradable Toothbrush With Social Model
Popular in the Community