Authorities issued the highest danger alert for aircraft after the Bogoslof Island volcano erupted in Alaska.
The eruption of the state's most active volcano lasted for 55 minutes Sunday and sent a massive plume of ash up to 45,000 feet into the atmosphere.
Planes flying between North America and Asia use the route above the volcano that's in the Aleutian Islands chain as a key flight path, though there were no reports of problems with aircraft following this eruption.
Seismic activity on the island has been low since Sunday, but another eruption could occur at any time without warning, noted monitors at the Alaska Volcano Observatory.
"Bogoslof Volcano remains at a heightened state of unrest and in an unpredictable condition," said a statement from the observatory. "Activity may ramp back up with additional explosions producing high-altitude volcanic clouds with little precursory activity."
Monitors were tracking a cloud of white-gray ash from Sunday's eruption that was drifting north. Authorities lowered the alert level later that day from red to orange.
This current sequence of seismic activity of frequent eruptions and volcanic lightning started on Bogoslof in December 2016. There were 36 eruptions from January to March on the island, which is less than a half mile wide.
Bogoslof is in such a state of upheaval that scientists can't place sensitive monitoring equipment on the island, which is home to bird species and sea lions.
Researchers have to rely on satellite images, flyovers and instruments on nearby volcanoes to monitor Bogoslof.
The volcano has been sporadically active for decades. The material it's spewed out has tripled the size of the island since 2015.
There were some reports of a light ash dusting of Alaska's Unalaska Island and the community of Dutch Harbor, some 63 miles southeast of the volcano, during an eruption in February.
Before You Go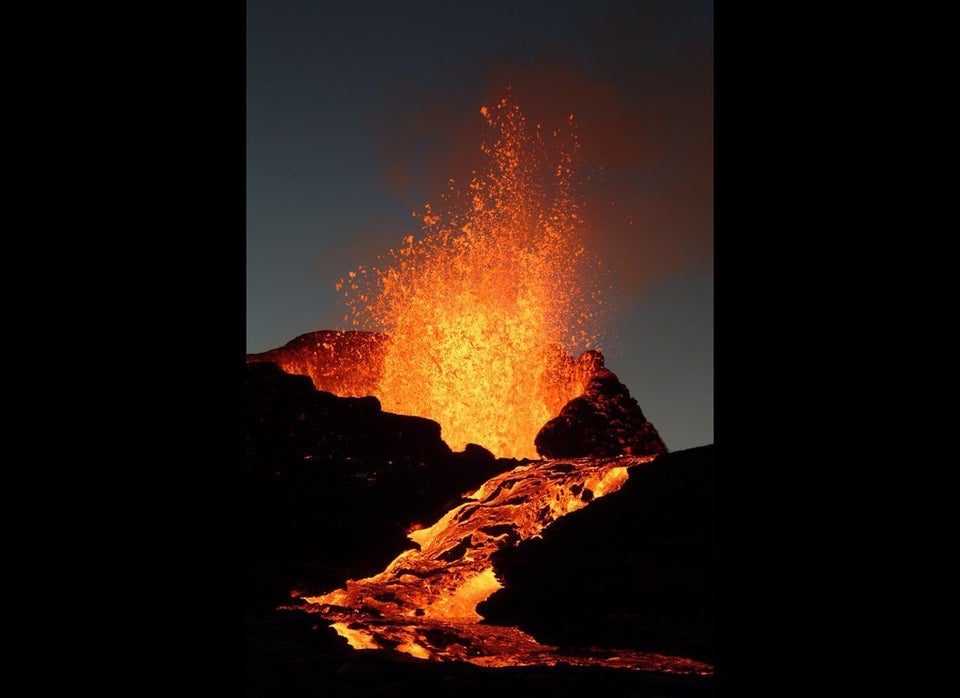 Volcanoes
Popular in the Community