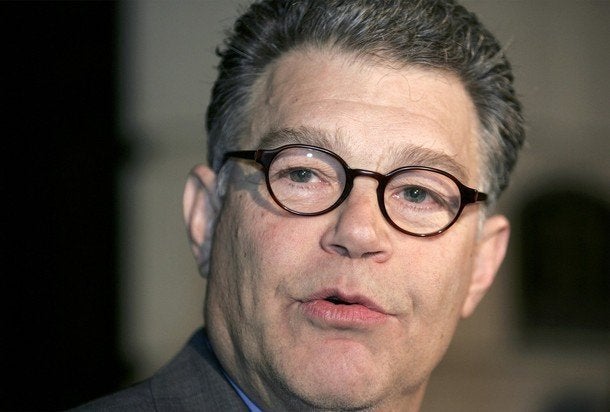 The revelation that massive numbers of foreclosures may be tainted by bogus paperwork from mortgage servicers is further evidence that the Obama administration's anti-foreclosure efforts need a pro-homeowner boost, says Sen. Al Franken (D-Minn.).
"Millions of families are losing their homes in the current housing crisis so I'm outraged when I hear stories that show how broken the mortgage services industry is," said Franken in a statement to HuffPost. "The actions of Ally Financial are just another example of why we need to strengthen the Home Affordable Modification Program."
Ally Financial, the nation's fourth-largest home lender, halted evictions in 23 states this week after it was revealed that a document processor signed off on thousands upon thousands of foreclosure documents every week without verifying any of the information in the paperwork.
The story of the Home Affordable Modification Program, known as HAMP, has been a story of bogus paperwork ever since the program launched in 2009. President Obama said that the program would "enable as many as three to four million homeowners to modify the terms of their mortgages to avoid foreclosure." Treasury Department officials now shy from that pledge as fewer homeowners have been given "permanent" five-year modifications as have been booted from the program.
Unsatisfied homeowners say that their servicers constantly ask them to re-send documents they should already have on file. To address that problem, Franken proposed creating an Office of the Homeowner Advocate within the Treasury Department, similar to the IRS Office of the Taxpayer Advocate.
"I'm pushing to establish an Office of the Homeowner Advocate at the Department of Treasury that would assist borrowers in the HAMP program who believe their mortgage servicer is breaking the rules," said Franken. "Right now, these families have nowhere to turn when wrongly denied from the assistance program or when they encounter difficulties in navigating an incredibly complicated system of avoiding foreclosure."
Franken's proposal is currently tucked into a "tax extenders" bill facing an uncertain path through the Senate.
Consumer advocates say the bogus paperwork problem is industry-wide, not just at Ally Financial (formerly known as GMAC).
"This has been a story we've been looking at for the last couple years. GMAC's not the only one by any shred of the imagination," said Ira Rheingold, director of the National Association of Consumer Advocates. "This is a system that's broken. It is a product of the way the mortgage industry was built.... It's the result of creating a marketplace of a voluminous amount of mortgages. They want it computerized, creating these massive scales, and so if they can get away with reducing costs, then they do it."
Popular in the Community