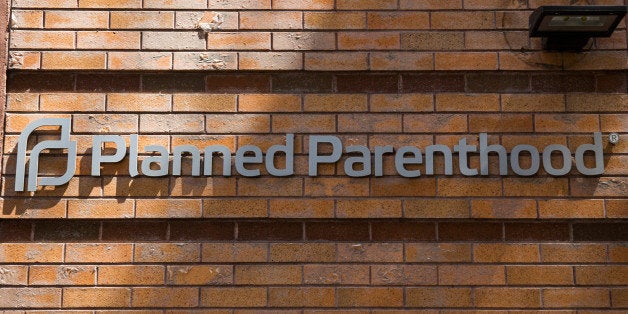 A forensic analysis has shown that the so-called Center for Medical Progress -- a coalition of extreme anti-choice activists -- made at least 42 deceptive video edits in its attempt to claim that the women's health organization was illegally selling fetal tissue for profit, including splicing together phrases and attempting to cover up footage that debunked their false narrative.
This news will not come as a surprise to anybody who has followed the activists behind the Center for Medical Progress. In fact, this scenario should seem very familiar.
We saw the very same thing play out in 2011, when Lila Rose, an anti-choice leader who trained the young activist at the helm of the Center for Medical Progress, launched a similar "sting" operation on Planned Parenthood, this time claiming that the organization was covering up child sex trafficking. Rose's "exposé" ended up proving the opposite of what she was claiming: When her activists started showing up at clinics across the country posing as sex traffickers, Planned Parenthood alerted the FBI. The one employee whom Rose found violating the organization's protocol was fired.
As with Lila Rose's smear campaign, the current set of videos are part of a carefully coordinated attack not just on Planned Parenthood but on women's reproductive health care as a whole.
The anti-choice extremists behind these videos hope that Planned Parenthood will be eliminated. Rose has said that she wants to "take out Planned Parenthood," which she calls "the single most evil organization in human history." Troy Newman, another key player behind the Center for Medical Progress, recently wrote a manual for activists seeking to make America "abortion free." One of the tactics he outlines are sting operations like the one attacking Planned Parenthood, saying that deception is acceptable in the service of destroying a "godless enemy."
Deceptively edited videos by self-proclaimed "citizen journalists" making easily disprovable claims have become a key tool in the right's playbook. We can't let them get away with it this time.
Popular in the Community