The terrorist group Boko Haram used children to carry out almost one-fifth of its suicide attacks, a new report reveals.
The number of children used in suicide bombings went from four in 2014 to 44 in 2015, according to UNICEF's Beyond Chibok report, released Tuesday. Three-quarters of the child suicide attackers were girls.
Cameroon experienced the highest number of suicide attacks involving children (21) between early 2014 and early 2016, UNICEF said. Nigeria was next (17), followed by Chad (2).
"The proportion of attacks involving boys and girls is also on the rise, with children as young as eight," the report said. "The use of children, especially girls, as suicide bombers has become one of the defining and alarming features of the conflict."
The report's release is timed with the two-year mark since Boko Haram militants abducted more than 200 schoolgirls in Chibok, Nigeria.
"Let us be clear: these children are victims, not perpetrators," Manuel Fontaine, UNICEF Regional Director for West and Central Africa, said in a statement. "Deceiving children and forcing them to carry out deadly acts has been one of the most horrific aspects of the violence in Nigeria and in [neighboring] countries."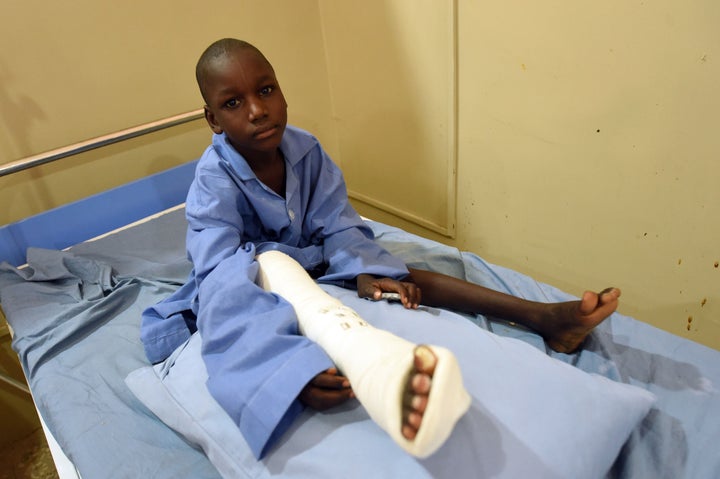 UNICEF has determined that using children as tools of war has become core to the militant group's strategy.
"Boys are forced to attack their own families to demonstrate their loyalty to Boko Haram, while girls are exposed to severe abuse including sexual violence and forced marriage to fighters," the report said. "Some are also used to carry or detonate bombs."
The effects of Boko Haram's ruthlessness extend far beyond killing and kidnapping.
The violence has uprooted more than 1.3 million children in the Lake Chad region -- comprising Cameroon, Chad, Niger and Nigeria, UNICEF said. And the violence has kept some 670,000 children out of school for more than a year.
"Girls and women kidnapped by Boko Haram often face mistrust, discrimination and persecution upon their return to their communities," the report added. They are viewed as "security threats" because they could be carrying the children of Boko Haram militants or because of the risk that they may turn on their communities.
And the violence continues unabated.
In 2015 alone, the total number of suicide attacks increased exponentially, from 32 to 151, the report said.
Militants kidnapped about 400 women and schoolchildren in Damasak, a remote Nigerian town over a year ago, an event that received very little media coverage. At least 300 elementary school children are still missing.
Boko Haram is considered the world's deadliest terrorist group, according to the Global Terrorism Index. The Nigerian militant group killed 6,644 people in terror attacks throughout 2014, more than any other terror organization, including the Islamic State.
More Coverage Of Bring Back Our Girls:
Related
Before You Go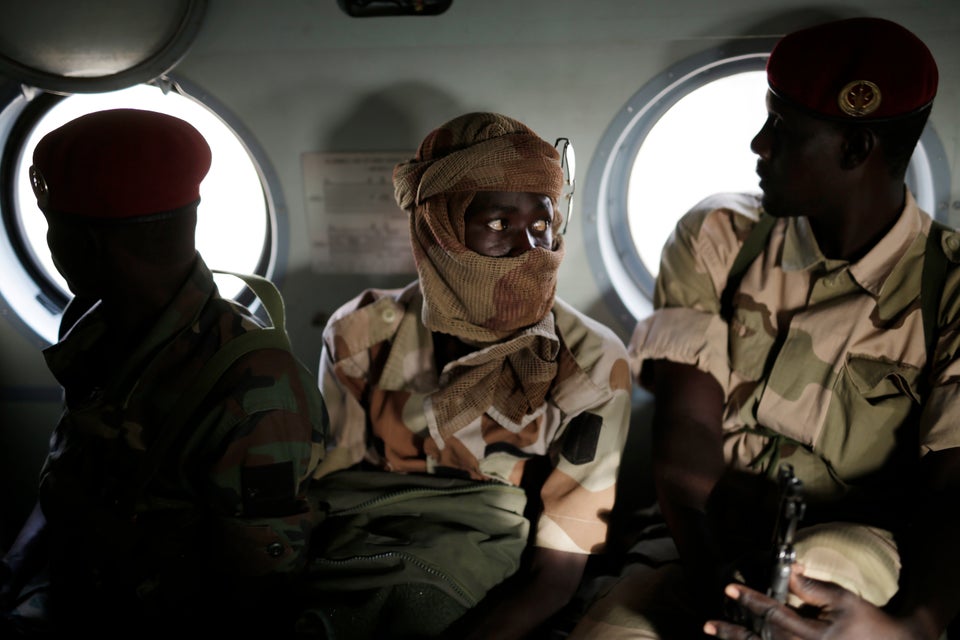 Troops Take Nigerian Town From Boko Haram
Popular in the Community