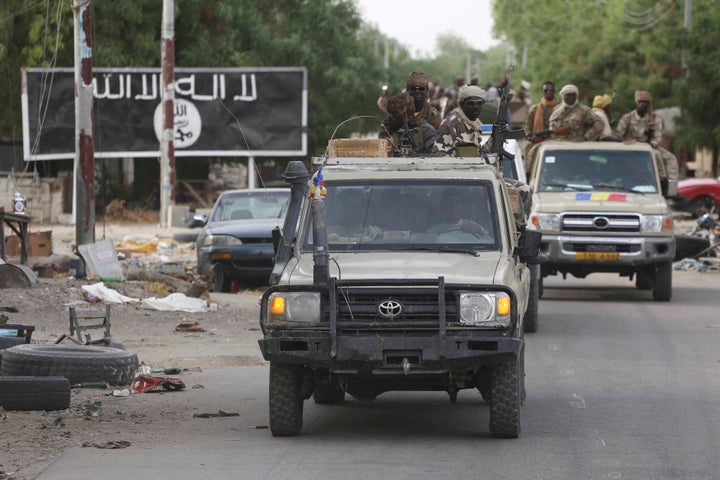 Every week, we bring you one overlooked aspect of the stories that made news in recent days. You noticed the media forgot all about another story's basic facts? Tweet @TheWorldPost or let us know on our Facebook page.
Boko Haram militants kidnapped some 400 women and schoolchildren in a remote Nigerian town over a year ago, and the world barely noticed.
Human Rights Watch released a harrowing new investigation into the abductions this week. At least 300 elementary school children are among those still missing, the international nonprofit organization said.
Boko Haram seized control of Damasak in November 2014 and held it for several months, locking the town's women and children in a primary school and shooting any residents who tried to escape. Troops from the neighboring countries of Chad and Niger discovered hundreds of strewn dead bodies when they recaptured the town in March 2015. But Boko Haram had already fled with hundreds of women and children that they had captured, relatives told Reuters. "[Boko Haram] said, 'They are slaves so we're taking them because they belong to us,'" Souleymane Ali, a trader in Damasak whose wife and three daughters were kidnapped, told the news agency. Yet Nigeria's government denied the kidnapping had taken place.
Several months earlier, government denials and defensiveness over another kidnapping had fueled a vociferous Nigerian protest movement, that eventually caught international attention.
Boko Haram's six-year insurgency in northeast Nigeria escalated during 2014. Amid a string of massacres and mass abductions, the militants' night raid on a girls boarding school in Chibok in April of that year stood out as a particular calamity. Goodluck Jonathan, who was president at the time, came under severe criticism in Nigeria and internationally for his response to the Chibok kidnappings, and failure to -- as the viral hashtag urged -- #BringBackOurGirls.
In March last year, a few weeks after mass kidnappings in Damasak, Nigerians elected Muhammadu Buhari as their new president. At his inauguration in May 2015, Buhari vowed his government would do "all it can" to rescue Boko Haram's captives. "We cannot claim to have defeated Boko Haram without rescuing the Chibok girls and all other innocent persons held hostage," he said.
During his first year in office, Nigeria and its neighbors have recaptured territory from the militant group and reportedly freed hundreds of captives. But there is still no sign of the Chibok girls, and the Nigerian government has never acknowledged the kidnapping in Damasak.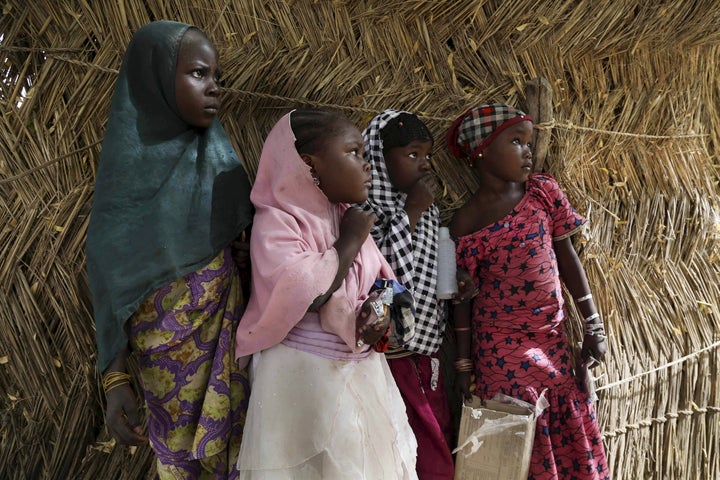 In the wake of this week's Human Rights Watch report, parents of the abducted children finally began to speak out. They said they had been too afraid of the government to push their case.
"We kept quiet on the kidnap out of fear of drawing the wrath of the government, which was already grappling with the embarrassment of the kidnap of the Chibok schoolgirls," a local administrator whose seven-year-old child was kidnapped told Agence France Presse news agency on Wednesday.
"Three hundred children have been missing for a year, and yet there has been not a word from the Nigerian government," said Human Rights Watch Nigeria researcher Mausi Segun in a statement. "The authorities need to wake up and find out where the Damasak children and other captives are and take urgent steps to free them."
Human Rights Watch said the Damasak kidnapping is Boko Haram's largest ever documented abduction of schoolchildren. Yet, the chilling question remains -- how many more other Chiboks and Damasaks are there?
A local Nigerian senator told the BBC at the time of the Damasak kidnapping that such mass abductions were typical of the region, and many hundreds more children were missing.
A full count of Nigeria's missing is incredibly difficult. Towns have repeatedly changed hands, and many families are on the run following Boko Haram's rampage. Few journalists reach Nigeria's isolated and impoverished northeast, and news about attacks often takes time to travel outside of the region, if at all.
Buhari claimed in December that Boko Haram had been "technically defeated," after troops from Nigeria and its neighbors pushed Boko Haram out of several strongholds. But the group continues its deadly campaign of suicide attacks and militant raids, and some residents say the militants still control parts of northeast Nigeria.
After the Chadian and Nigerian troops withdrew from Damasak, Boko Haram came back to repeatedly attack the town. Damasak is now back in the militants' hands, displaced residents told Human Rights Watch.
Related
Before You Go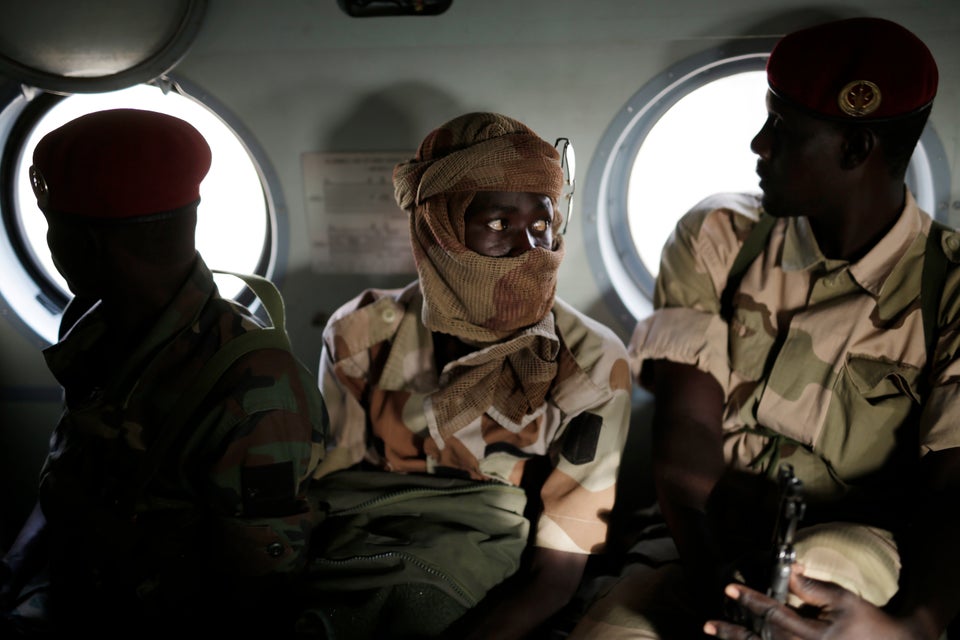 Troops Take Nigerian Town From Boko Haram
Popular in the Community