In a new clip released online, the leader of the Nigerian terrorist group Boko Haram declares war on the West, denouncing a number of world leaders, as well as Abraham Lincoln.
The grainy video was released by the New York Times on Monday and shows a gun-toting Abubakar Shekau reading from a script in his left hand, flanked by two masked men in camouflage.
Addressing the camera, Shekau warns that "either you are with us ... or you are with Obama! Francois Hollande! George Bush. Bush! Clinton!" After pausing briefly he adds "Abraham Lincoln" to the list.
In another unhinged moment Shekau slams U.N. Secretary General Ban Ki-moon and then simply repeats "kill!" over and over.
The Times says the footage is part of the same 57-minute video in which Shekau took credit for the kidnapping of over 200 missing schoolgirls from the northeastern city of Chibok more than three weeks ago. International outrage over the kidnapping of Nigeria's schoolgirls, as well as the lack of government action to bring them back, has been growing steadily since their forceful disappearance on April 14. On Tuesday, new reports emerged that 8 more girls have been kidnapped in the country's north.
Videos of this kind are nothing new for Boko Haram, as Shekau, who the BBC reports is also the groups "spiritual leader," has been long-known to tape lengthy sermons challenging the government and western leaders. In one of these videos, released after a 2012 bombing that killed over 180, Shekau reportedly professed to "enjoy killing anyone that God commands me to kill."
Before You Go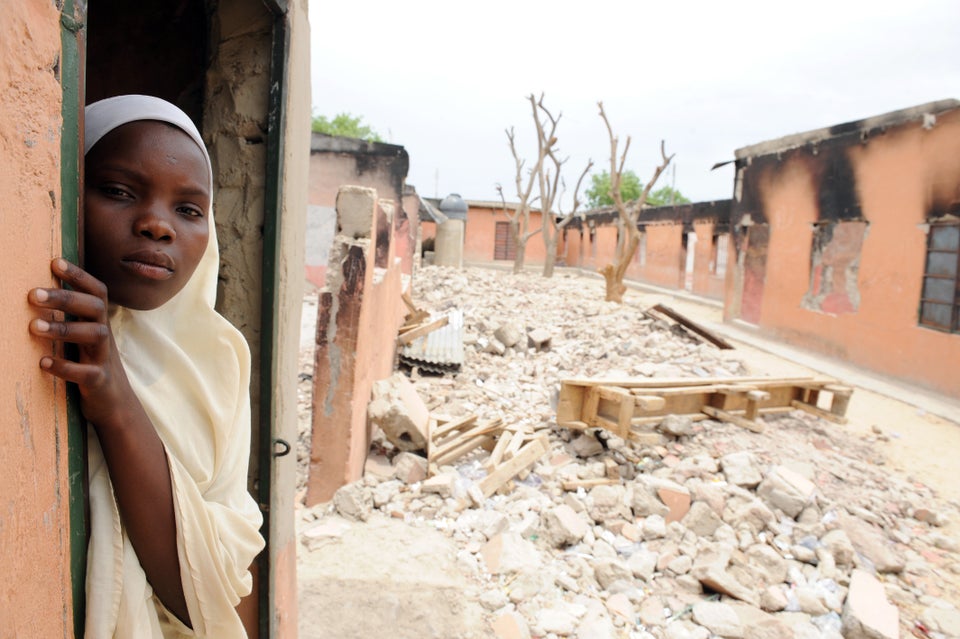 Boko Haram: Nigeria's Homegrown Terror
Popular in the Community