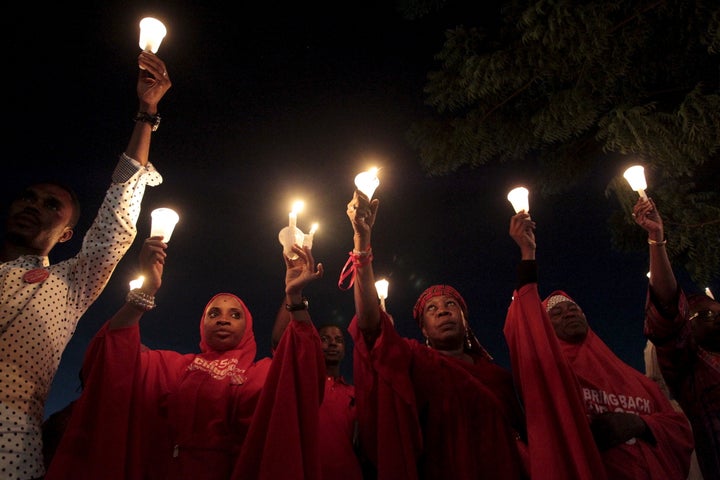 Two years ago, the Islamist militant group Boko Haram kidnapped nearly 300 girls from a boarding school in northeast Nigeria. The world called out for their return, and the hashtag #BringBackOurGirls went viral.
The girls are still missing, barring the few dozen students who escaped in the immediate aftermath of the abduction. And Boko Haram's kidnapping spree has continued. The group rampaged through northeast Nigeria in 2014 and early 2015, killing and capturing hundreds of men, women and children along the way. Human rights groups estimate over 2,000 women and girls have been kidnapped by Boko Haram.
Since the armies of Nigeria and its neighbors began to recapture territory from the group in 2015, the Nigerian military says it has freed hundreds of captives. They returned with harrowing tales of sexual violence. Many found themselves shunned by their communities, tarred by association to the terrorists that had abused them.
In recent months, the extremist group has taken its exploitation of women and girls to disturbing new heights. Boko Haram has increasingly deployed women and children as suicide bombers to attack civilians in Nigeria and neighboring countries. Some women may have been willing recruits; others report being indoctrinated or coerced. Researchers say over 100 women and girls have blown themselves up since June 2014.
In comparison to other Islamist militant groups, Boko Haram's war on women is poorly understood. The group's structure, tactics and ideology are complex and shadowy, and the areas in which it operates are dangerous and hard to reach for many journalists. Yet many reporters have uncovered revealing and compelling stories of the women who survived Boko Haram. Here are some of The WorldPost's top reads:
Kidnapped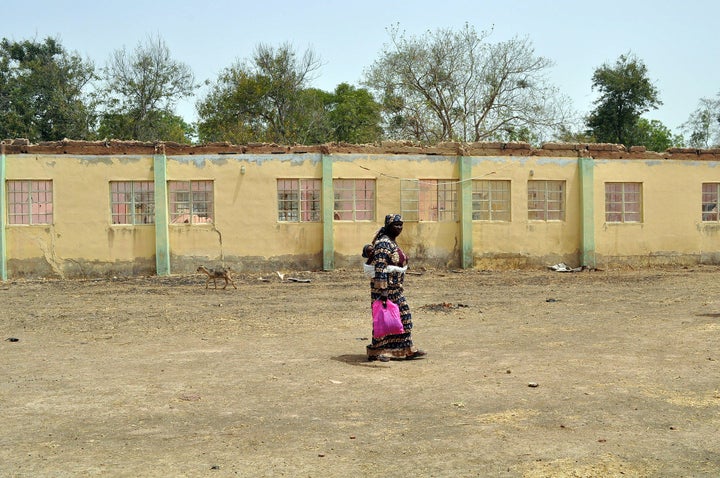 By Sarah A. Topol, Matter
The most exhaustive account of the Chibok kidnapping, as told to journalist Sarah A. Topol by some of the girls who managed to escape by jumping out of trucks or fleeing the forest. The details are heartbreaking -- the warning that was dismissed, the girls' realization that the uniformed men were militants in disguise, the tortured decision to escape, and the pain of friends left behind. Glenna Gordon's accompanying photographs of the missing girls' possessions -- uniforms, sandals and notebooks -- are a stark reminder of their absence from the story.
By Jason Motlagh, Marie Claire
Women who escaped Boko Haram describe the systematic sexual and physical violence they and other captives endured, including gang rapes and forced impregnation. The story also illuminates the agonizing legacy of the group's campaign of sexual violence -- children conceived by rape. One mother tells Motlaugh she can't face her child; another says that despite the circumstances, her baby a "gift from God." Motlaugh also follows up on the story of the escaped Chibok girls. Twenty-three of them attend the American University of Nigeria in the city of Yola, and are determined to return to Chibok as doctors, accountants and lawyers.
Indoctrinated
By Monica Mark, BuzzFeed News
Girls who fled Boko Haram recount how the militants tried to groom their captives to secure their loyalty to the group. They were given new names, pressured or forced to "marry" fighters and convert to Islam, and assured that the militant group would meet all their needs. "Boko Haram is your mother now," one girl was told by her captor. Even so, Mark's story, based on interviews with escapees and a Nigerian intelligence report, depicts the militants themselves as desperate, hungry and riven by internal disputes.
By Dionne Searcey, The New York Times
A Nigerian grandmother who escaped Boko Haram describes how the group trains its captives to be suicide bombers. The training is divided into six levels: 'Primary One' and 'Primary Two' are Quranic teaching; 'Primary Three' involves classes on suicide bombing and beheading. She escaped to a refugee camp in Cameroon before finding out what the final three levels were. "I don't want to take a bomb," she told the Times. The militants withheld food from the trainees, and promised them paradise if they completed their tasks, which, the Times notes, are "tactics that cults have used for decades."
Forced To Kill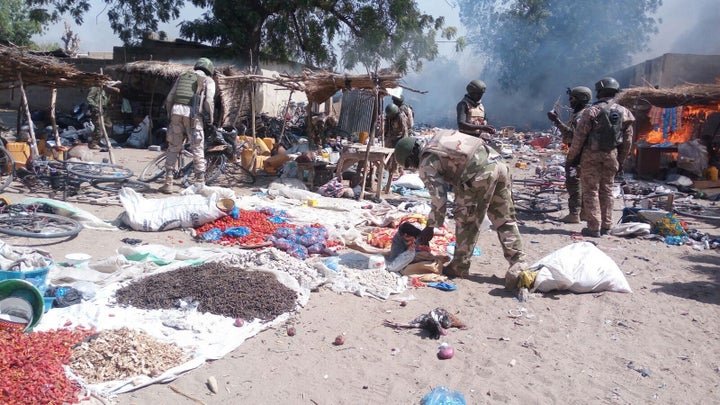 The harrowing story of a girl whom Boko Haram tried to send on a suicide mission to the camp where her family was living. She was forced to become a bomber after refusing to take a third husband. "Whenever they are tired of you, they ask you to become a suicide bomber," the teenager said. The night before the attack, she fled captivity in order to warn her parents. But by the time she arrived, two other girls had already blown themselves up, killing 58 people.
By Philip Obaji Jr., Daily Beast
A disturbing report on how Boko Haram's child and women suicide bombers are able to cause so much destruction -- they are packed with bomblets from French-made cluster bombs that Nigeria acquired in the 1980s, according a Nigerian security official. Boko Haram appears to have captured the cluster bombs from Nigerian troops and repurposed them into suicide vests, with deadly effect.
Abandoned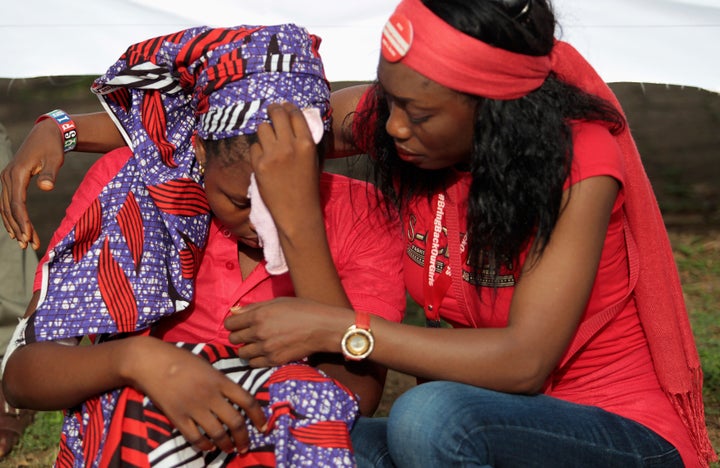 By Hilary Matfess, IRIN News
The women and children who escaped Boko Haram are now begging for food to survive, Matfess discovers in a Sufi mosque where some 2,000 Nigerians are sheltering from violence. Many displaced Nigerians avoid the government-run camps because of their poor conditions and reports of rapes by Nigerian security forces or vigilante groups. Instead, they depend on the goodwill of the people in local communities, like the Sufi leader, in a region already impoverished by Boko Haram violence and Nigeria's economic crisis.
By Kevin Sieff, The Washington Post
A thorough examination of the debilitating stigma faced by Boko Haram captives once they are freed. Many can't return home, as their villages were destroyed in the violence, and they are ostracized by guards and fellow residents in the displacement camps, who label them "Boko Haram wives." The level of suspicion has further increased following the surge in suicide bombings by women and children. And women who bore children from their captors are doubly stigmatized, due to the common belief in Nigeria that children inherit their father's blood. Some escapees, Sieff reports, have resorted to assuaging their alienation by getting high on cough syrup.
Fighting Back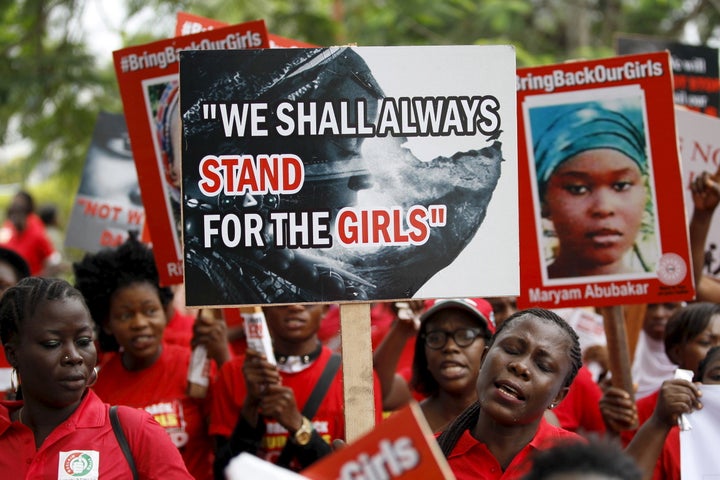 By Nicolas Pinault, Voice of America
Two years after the Chibok kidnappings, the media spotlight is long gone. But the Nigerians who founded the Bring Back Our Girls movement and sparked international concern still protest every day at 5 p.m. in the Nigerian capital. They refuse to give up on the Chibok girls and other abducted children. "I am here because the Chibok girls are children of the poor, the children who are voiceless in this country, and they need somebody to speak out for them," one of the activists told VOA.
By Alexis Okeowo, The New Yorker
Nigerians in the northeast have formed a vigilante group called the Civilian Joint Task Force (JTF), with government support, to protect their communities from attack. Around 50 women have signed up, and Okeowo spoke to one female volunteer who joined the vigilante group after Boko Haram killed her friend. Her duties include frisking women at public events and helping apprehend female terror suspects. Okeowo also examines the danger that the JTF -- which like the Nigerian military stands accused of human rights abuses -- could become another militia wreaking havoc in northeast Nigeria.
More Coverage Of Bring Back Our Girls:
Related
Before You Go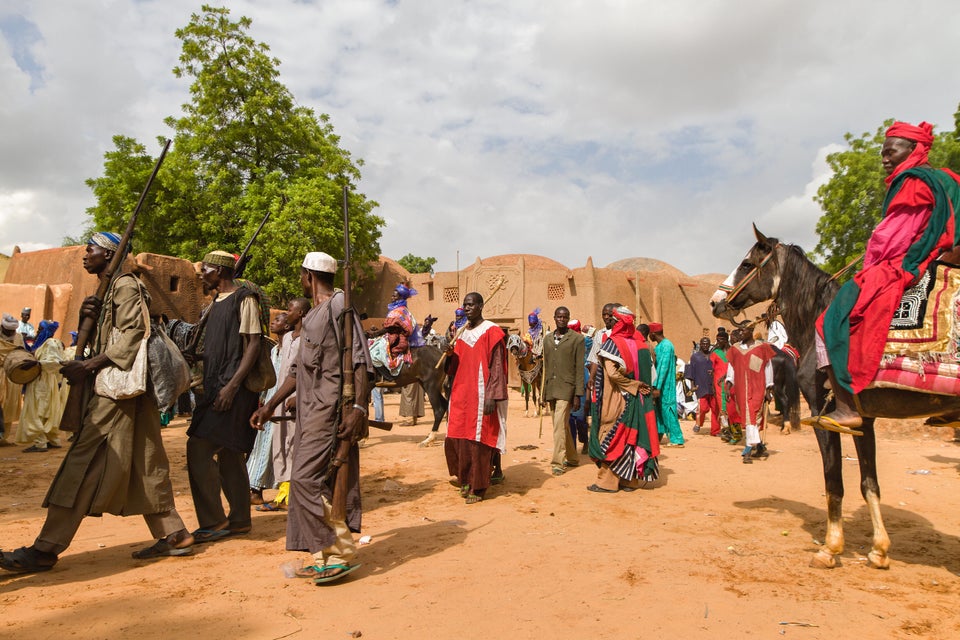 Stunning Photos Of Life In Nigeria
Popular in the Community