Bold new short film, Like Glass, dreams the possibility of living beyond the binary. Set amongst the fantastical world of New York City nightlife - and the avant-garde performers who call it home - a young person questions the constructs of gender and ultimately discovers their identity. The film is the first endeavor of the brand new Brooklyn-based producing team: Little Blondie Films – Creative Producer and Writer, David Armanino and Executive Producer, Lauren Flack. Like Glass is produced in association with StoneStreet Cinema, and Andrew K. Meyer Directs. The film is currently in pre-production, and fundraising the remainder of its budget through the independent filmmaker's crowdfunding platform, Seed&Spark. Filming is slated for June in New York City.
A stylish and visceral look into the underground nightlife scene of New York – this setting is used to explore the psyche of a character coming to terms with their gender fluid identity, and the challenges that come along with embracing that freedom in a world of binary norms. This film is attempting to widen the narrative surrounding themes of identity by showing a gender-fluid character that is empowered, strong, endearing – as well as – conflicted, flawed, and utterly human. The script was originally inspired by the real-life experiences of the film's stars. Jesse James Keitel and Maggie Borlando are active members of the club scene in NYC, belonging to the group of identity artsts: HAUS FEMANON. Armanino was inspired by the idea of characters who were examining their inner-lives in such an outward way - taking one's identity and manifesting it into a physically realized performance. This struck as the perfect backdrop for a story about the evolving identity of a community with so many facets and nuances, as the LGBTQ has today.
Keitel and Borlando appear in clubs and bars throughout NYC and Brooklyn weekly, under the pseudonyms: Peroxide and Magdelena respectively, occasionally performing at and hosting legendary nights like "Battle Hymn" at Flash factory, by famous promoter LadyFag. They are also both working film actors, holding Bachelor degrees in Acting from PACE University.
Little Blondie Films is committed to generating dynamic, original, resonant stories for today's film audience. A boutique company focusing on Narrative and Documentary work. Established in March '17, the team brings a collective 14+ years of experience in the film industry to this venture, as well as a fresh voice to storytelling.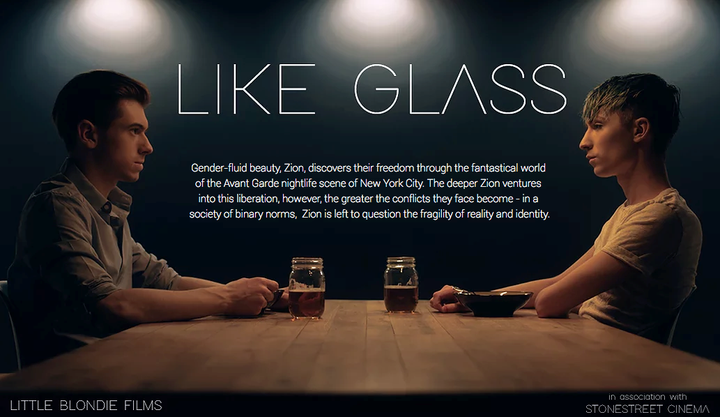 Related
Popular in the Community