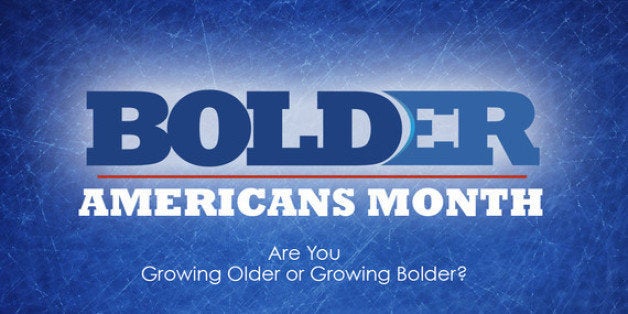 In 1963, President John F. Kennedy designated May "Senior Citizens Month." In 1980, President Jimmy Carter changed the name to "Older Americans Month." Its purpose is to recognize Americans ages 60 and over for their contributions and provide them with information to help stay healthy and active.
Maybe 60 was old in 1963, but it certainly doesn't come close to qualifying today. A quick search of planned activities for Older Americans Month shows a list that includes health fairs with Bingo, raffle prizes and picnics with free box lunches. Resources and information provided include the latest on falls prevention, elder abuse prevention, caregiver support, medication management, how to protect yourself from scams and a power-of-attorney clinic.
These programs are amazingly important because many bad things can happen as we age. But many good things can also happen, and the resources and inspiration to facilitate those things are, for the most part, missing in Older Americans Month.
Learning how not to fall is important, but learning not to fear failure is equally important. Men and women over 60 need help building new careers, starting new businesses and finding new relationships. We need encouragement to pursue our passions, to reinvent ourselves, to take up new activities and to give back to our communities. Leading a socially, physically and mentally engaged life will not only improve the quality of our lives, but will drastically delay or even prevent the need for many of the services that Older Americans Month provides.
And avoiding or delaying the need for those government services is becoming more important every day. According to U.S. Census Bureau projections, there will be 88.5 million Americans over the age of 65 by the year 2050, comprising 20 percent of the total population. If that's 88.5 million "old" people requiring assistance of every kind, we're all in trouble.
To ignore the possibilities of age and only deal with the challenges of age is to reinforce the negative stereotypes of aging. Calling us "Older Americans" at the age of 60 is problematic. If we're portrayed and treated as if we're 20 or 30 years older than we actually are, that's how we'll act. We need to stop thinking that 60 is old. It isn't. Or at least it doesn't have to be. At Growing Bolder, we meet, interview and learn about 90-year-olds every day that are traveling the world, jumping out of planes, running businesses, starting new relationships, and having the time of their lives.
So, we're declaring May Bolder Americans Month - not to compete with Older Americans Month but to supplement it. Older Americans Month will share the things that can happen as we age, like being victimized, disabled, and weakened. Bolder Americans Month will also share the things that can happen as we age -- like success, significance, passion, adventure, health and vitality.
Older Americans Month will likely continue to use stock photos of actors pretending they are enjoying life. Bolder Americans Month will use real photos and real videos of real people actually enjoying life; ordinary people living extraordinary lives and providing the kind of inspirational role models that we all need -- role models who don't reinforce the negative, demeaning, and disabling stereotypes of aging but role models who show the power and possibility of age and help us to understand that the rest of our lives can be the best of our lives. Happy Bolder Americans Month.
REAL LIFE. REAL NEWS. REAL VOICES.
Help us tell more of the stories that matter from voices that too often remain unheard.