Sweden is a humanitarian superpower.
There are few nations that can leverage human capital and human compassion simultaneously to innovate global solutions. Swedes drive business with their values first, values that are rooted in equality, transparency and preserving the diversity of people and our environment.
Climate change and supporting sustainability in the holistic sense is the test of modern times, and an area Sweden has been leading on for decades as one of the cleanest, most sustainable nations in the world across all rankings.
After the coal and oil industry, the fashion industry is the biggest polluter of our planet.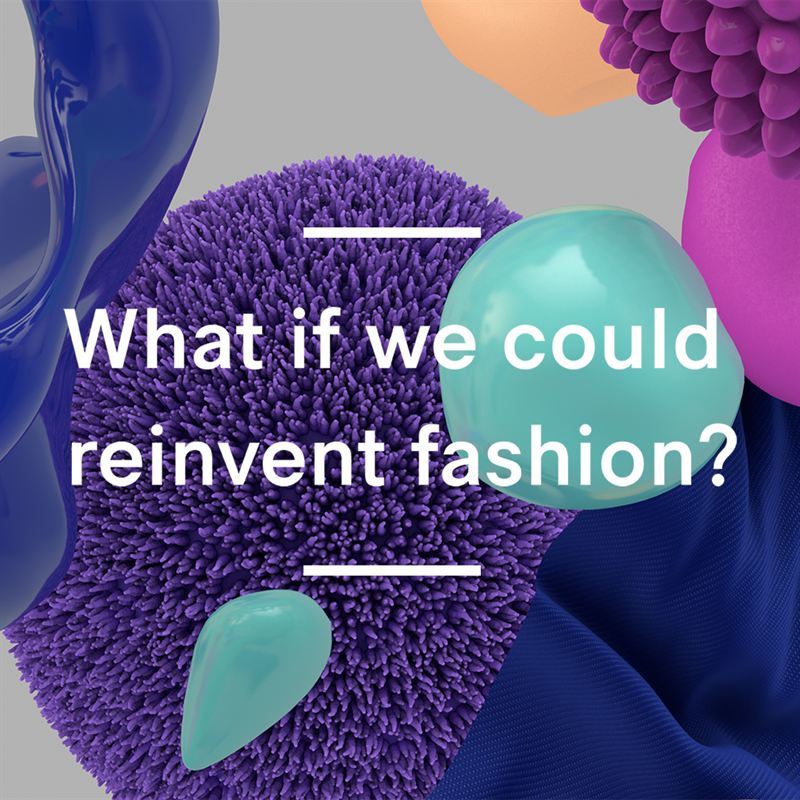 Fashion also has one of the greatest most seductive platforms possible to create change, with millions upon millions of young people soaking in every sinuous move on the catwalk and artistic expression in the velvety cloth.
We live in a moment where most fashion bloggers have more Instagram followers than there are polar bears left in the world, and the young generation is becoming conditioned to instant gratification in consumption and communication. How can we express that cotton may soon be extinct in a "Snapchat" or weave a song around re-use and recycling your clothes in a Music'ally video?
We can try by crashing siloed "old" thinking and bringing together industry players, innovation, technology and a creative will to do good. This is precisely what the H&M Foundation is doing.
"Fashion is perhaps one of the most influential industries in the world reaching almost every person on the planet. It has a great responsibility, and above all opportunity, to lead and inspire change to a sustainable future," said iconic supermodel, fashion activist and sustainability influencer, Amber Valletta.
The H&M Foundation realize the power and platform they have, and they're channelling that influence and investment into completely smashing and reinventing the industry through the Global Change Award, a Nobel Prize for fashion innovators.
The award combines a scientific, academic and creative viewpoint on the prize with an esteemed expert jury including Ms. Valletta as well as Johan Kuylenstierna, Executive Director for Stockholm Environment Institute, Professor Rebecca Early, Ellis Rubinstein, President and CEO, The New York Academy of Sciences, David Roberts, Distinguished Faculty, Singularity University, Vikram Widge, Head of Climate and Carbon Finance at the World Bank Group, Dame Ellen MacArthur, Founder of the Ellen MacArthur Foundation and Lewis Perkins, President Cradle to Cradle Products Innovation Institute.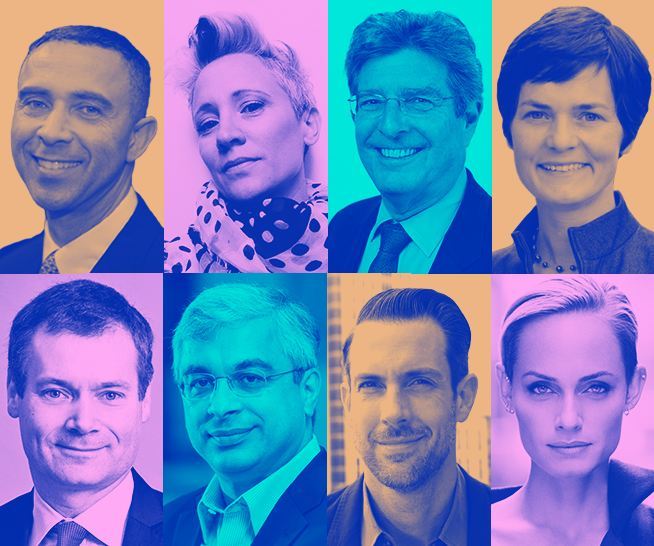 "As the population of our planet heads towards close to 10 billion 2050, every industry will need to innovate at the edge of their current imagination to safeguard both people and planet. The Global Change Award´s mission is to help find the required game changers for the entire fashion industry," Karl-Johan Persson, Board member of the H&M Foundation and CEO H & M Hennes & Mauritz AB.
On April 5, at a ceremony in Stockholm City Hall, five winners of this annual innovation challenge were awarded a size-able seed investment and access to a one year innovation accelerator supported by H&M Foundation in collaboration with Accenture and KTH Royal Institute of Technology in Stockholm. The program will help the winners develop their ideas, focusing on three main areas; circular economy, innovation and fashion industry connection. https://app.frame.io?p=l3weYtle
The 1 million euro sum was divided between 5 winners chosen by the public in an online vote. The top award went to a group of Italian innovators who found a way to use leftovers from winemaking to create vegetal and beautifully wearable leather.
"We are deeply glad that such a prestigious Foundation recognized the value of our innovation and strongly believed in it. Our first objectives will consist in switching from a pilot to an industrial scale production of wine leather fabric and starting a green, cruelty-free revolution within the leather industry, finally solving its related issues and over-exploitations," Rosa Rossella Longobardo team spokesperson which includes Gianpiero Tessitore, Francesco Merlino and Valentina Longobardo
,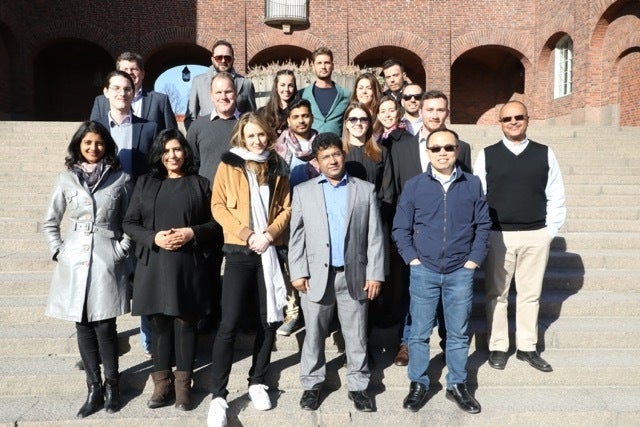 Other bold concepts included creating a form of "digital thread", facilitating old denim to dye new demin, solar energy to make fashion fabrics and making cow-manure based fabric.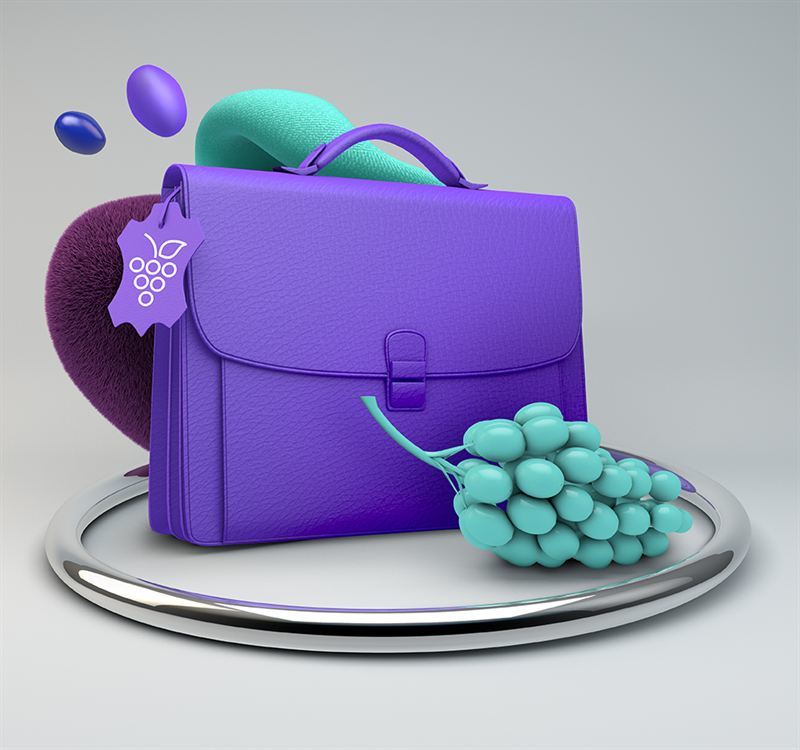 This is a way to "open source" the knowledge gathered through the Global Change Award and share it with the world, challenging the global fashion industry to raise standards and at the same time leveraging "Swedish values" of transparency and access to knowledge to help everyone reach the goal of imagining and then implementing "circular fashion".
"The need for innovation in sustainable fashion has never been more pressing; these winning entries represent the potential for real change. Being more resourceful and making things more traceable are themes this year - from making use of the sun, food, farming and colored fabric waste, to technology to trace textiles enabling easier recycling, these projects will move us into the next era of fashion being exciting for all the right reasons," said jury member Rebecca Early, Sustainable Fashion Textile Design and Director of the Textile Futures Research Center at University of the Arts, London.
I had the honor of hosting the Global Change Award dialogues at Stockholm's Royal Institute of Technology last year, and was so inspired by the level of boldness and sheer energetic determination of not just fixing but ending waste and climate degradation with great ideas. It also never ceases to inspire me how Swedes integrate social good into their practises, and use their prodigious strengths to give access to others.
"If you want to help reinvent one of the largest industries in the world, this is the place to go. Winning the Global Change Award gives you a boost through funding, coaching, industry access and validation that you probably can't find elsewhere."
I believe we're heading toward a moment where the Mark Zuckerbergs of the next generation will focus on large scale challenges in the environment, using the social networking powers allotted to them by Facebooks and Instagrams of the past decade, to leverage their curiosity and connectivity to innovate in areas of where the world desperately needs it- health, climate change, education and ideally combining those disciplines to create exponential creativity and disruption. The Global Change Award is an immense step forward in creating that disruption.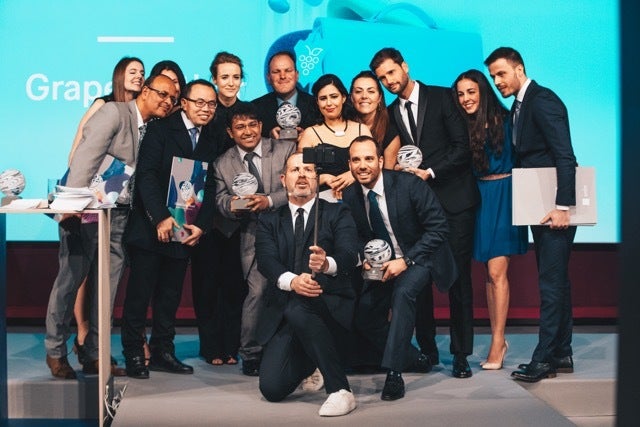 Calling all HuffPost superfans!
Sign up for membership to become a founding member and help shape HuffPost's next chapter
This post was published on the now-closed HuffPost Contributor platform. Contributors control their own work and posted freely to our site. If you need to flag this entry as abusive,
send us an email
.