"The U.S. cannot be allowed to continue its policy of intimidation and blockading international flights," Morales said.
Although the Bolivian president said the charge against the U.S. would be "crimes against humanity," denying a plane access to airspace in most cases does not seem to fit the internationally-accepted definition of a "crime against humanity."
According to the Rome Statute of the International Criminal Court (ICC), which was written in 1998 by the UN General Assembly to establish the crimes that the ICC would be charged with prosecuting, crimes against humanity are defined as inhumane acts such as murder, enslavement, torture, rape, and forced deportation, that are committed as part of a widespread or systematic attack directed against a civilian population.
Morales's decision to sue may have been motivated by more than just the alleged bout with Venezuela.
As it turned out, Snowden was not on the plane. The White House declined to comment on the matter.
WATCH: Raw footage of Maduro's speech announcing the news (in Spanish).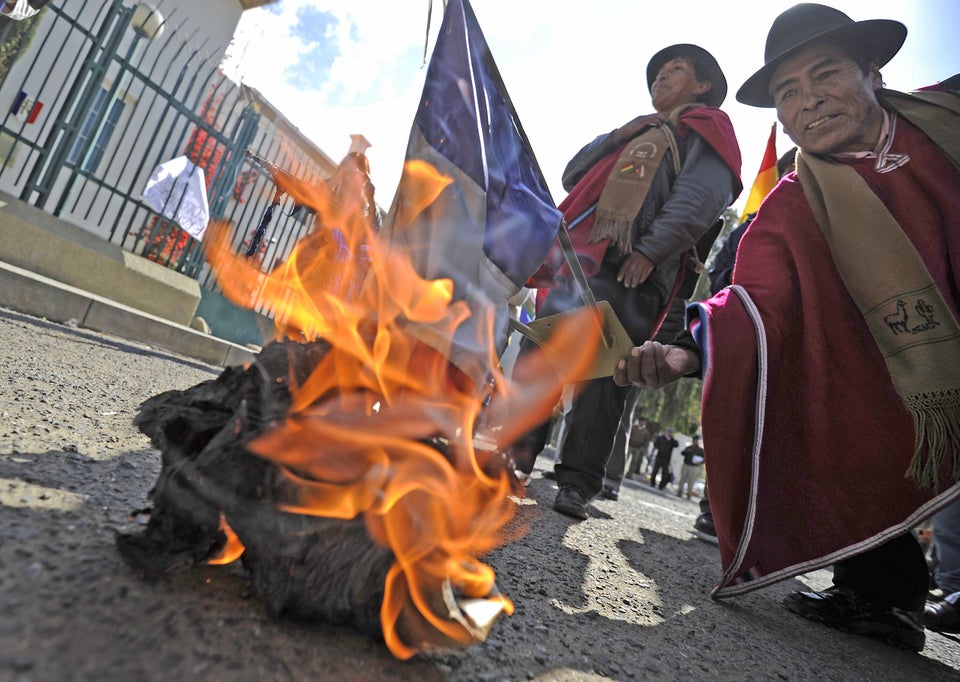 Protests Outside The French Embassy
Popular in the Community