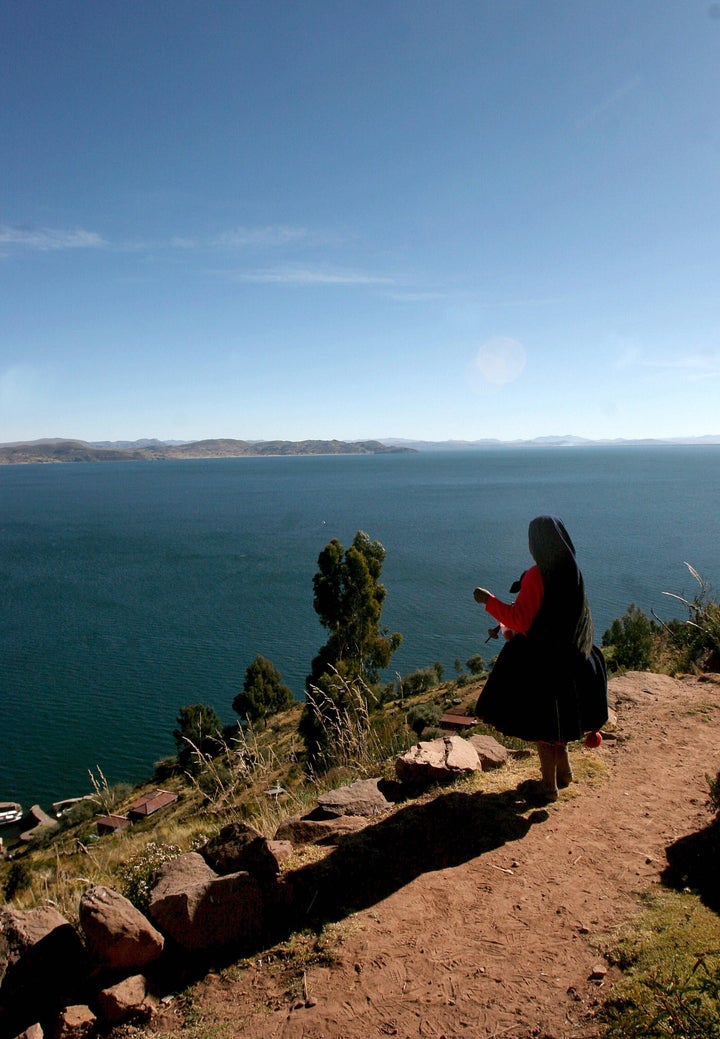 Does Mother Nature deserve the same protection as your own mother?
Lawmakers in Bolivia think so. The South American country's leaders are on the brink of passing a revolutionary set of rules that would grant nature equal rights to humans--a first of its kind.
Known as the Law of Mother Earth ("Ley de Derechos de La Madre Tierra" in Spanish), the legislation will create 11 distinguished rights for the environment, as The Guardian outlines:
They include: the right to life and to exist; the right to continue vital cycles and processes free from human alteration; the right to pure water and clean air; the right to balance; the right not to be polluted; and the right to not have cellular structure modified or genetically altered.
Bolivians have long revered the Pachamama, Andean goddess of Mother Earth, and the law is said to be greatly inspired by a resurgence in the indigenous belief that the deity is central to all life. As Vice President Alvaro Garcia Linera said when describing the measure, "Earth is the mother of all...the harmony [between man and nature] must be preserved as a guarantee of its regeneration."
Spiritual views aside, Bolivia's natural resources have been threatened by environmental changes in recent years, a trend the Law of Mother Earth aims to curtail. Glaciers, long a source of water and electricity for Bolivians, are disappearing much faster than scientists predicted, the New York Times found. And the nation's temperatures have steadily risen for decades.
The Guardian's John Vidal visited the country to explore the effects of climate change, meeting with residents whose neighborhood in the capital city of La Paz completely vanished after a powerful landslide. Watch a video of Vidal's visit:
But as Wired noted, disruptive industries like mining contribute to a large portion of Bolivia's GDP, and the largely-abstract legislation has yet to define how such practices will be regulated. It does, however, specify that the natural world has the right "to not be affected by mega-infrastructure and development projects that affect the balance of ecosystems and the local inhabitant communities."
You can read the full text of the law (in Spanish) here.
What do you think of Bolivia's bold move? Let us know in the comment section below.

Related
Popular in the Community