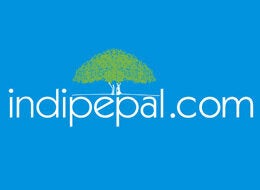 A voluptuous woman wrapped in nine yards of sheer chiffon, dancing in the rain, her ample chest heaving - this image was the sex symbol of Bollywood movies in the eighties and nineties, the ultimate male fantasy. But it is now beginning to fade, replaced by tall, skinny actresses clad in short skirts and bikinis, their bodies toned and taut
Like many other things, the Indian idea of the perfect body is being molded by the West. "Gone are the days of Sri Devi and Madhuri Dixit, the reigning Bollywood queens who were curvaceous and proud of it," explains Vinata Shetty, a Reebok certified trainer from Mumbai. "Actresses these days need to work much harder on their bodies."
This new trend springs not just from an aesthetic shift, but also a practical one. Ten years ago, most actresses wouldn't be caught dead on screen clad in a swimsuit; today, showing skin has become the norm. "In order to look good in the kind of revealing clothes they are required to wear, stars must trim down," explains Shetty.
And many Bollywood celebs are doing so, including Kareena Kapoor, an award-winning actress whose recent drastic weight loss became a topic of national interest. Tabloids printed countless photos of the shrinking star, fueling rumors of drastic diets, fainting spells and eating disorders. Soon, the term "size zero" was associated with Kareena Kapoor, despite denials by the actress and her nutritionist, Rujuta Diwekar. "Kareena is NOT size zero," explained Diwekar. "This is an American concept and refers to a woman who is less than 5'4 inches in height and had the following stats: 32-24-32."
Technicalities aside, size zero is quickly becoming the body ideal, and not just for actresses. The health and fitness market in India is estimated to be a whopping Rs. 2,900 crores this year, and is growing at 15% per annum. And along with the increased health awareness that such a trend brings, have come the downsides of unhealthy diets and eating disorders.
"Diet stories never fail to shock me - erratic, illogical and sometimes, horrific," says Diwekar. "The latest one I heard was from a woman who was advised to eat as many chewing gums as she wanted, but no food. From cutting carbs to eating biscuits all day, I've seem smart people do stupid things."
There are however, some who dismiss this new body ideal as nothing more than a passing phase. Neetu Chandra, an up and coming actress who recently did a bikini shoot for a men's magazine here, is far from a size zero, and happy with it. "I like how our older actresses looked," she told the magazine. "They were voluptuous and I want that trend to come back." She believes that "men love a body that keeps their hands full."
Shetty concurs. "Even now, Indian men like their women with curves. They might appreciate a size zero Kareena Kapoor, but for the average Indian, a sex symbol will still be someone who's more voluptuous."
In fact, there are signs that the silver screen, too, might not be completely happy with all the pound-shedding. Deepika Padokone, who is widely credited with having one of the most toned bodies in the film industry, recently did a song and dance routine for a South Indian film, for which many in the media deemed her "too thin". Southern actresses, critics claim, are still required to be full figured.
Undeniably, the perfect body image in India today is heavily influenced by American and European concepts of beauty. But the question is, for how long? The trend of long and lanky may well continue, but there is also a good chance that, influenced by popular demand, it might curve somewhere up ahead, and come back full circle.