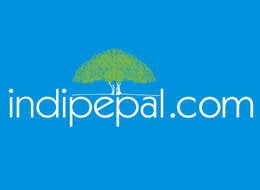 In the past, many Bollywood producers have brushed it aside as "inspiration". That shooting style they just happened to borrow, or a Hollywood film poster artwork that they referenced. Then, some production houses went on to copy a scene or two, and few, took pretty much the entire plot, giving no credit to the original. The Indian media was all over it, fans felt betrayed, and PR executives taught film writers and directors how to diplomatically skirt plagiarism questions, if they ever did come up in an interview. Now, things are different. Markets have opened up, Bollywood has caught the attention of the world, Hollywood studios are investing in Indian movies, and more and more Indian film junkies are hooked on to not just Hollywood flicks, but world cinema too. The media does not look the other way when phrases like "loosely based", "inspired" and "heavily borrowed" are thrown casually in interviews. If anything, these types of responses instigate further grilling. So a number of factors are making it increasingly difficult for the Indian film industry to copy indiscriminately from the West. It wasn't too long ago for example, when the makers of Will Smith-starrer Hitch threatened to sue one of Bollywood's biggest producers for making an Indian version (Partner) without acquiring the rights. In order to avoid situations like these, Bollywood has decided that "inspiration" must come at a price. So while some continue to look West, they're doing it the legit way. The latest Hollywood flick to catch Bollywood's attention is Hangover, the comedy directed by Todd Phillips and produced by Dan Goldberg. According to recent reports, Bollywood producer Firoz Nadiadwala has purchased the rights for an Indian version, and it's expected to feature some of Bollywood's biggest stars, who showed an eager interest to star in the remake. The director revealed in an interview that they plan to start filming it early next year. Meanwhile, another big banner production house has decided to pay for its inspiration. Producer-director Ravi Chopra has not only purchased the rights to Hollywood film My Cousin Vinny, but has also advised his colleagues in the film industry to pay for borrowing creatively. "The film ('Banda Yeh Bindaas Hai) hardly looks like My Cousin Vinny. And still, we went out of our way to acquire the original's rights. I'd advise other Bollywood directors to do the same before remaking a film.
All it cost us is one percent of the total budget of the original film. And then no one points a finger at you," Chopra told the Indo-Asian News Service. Even Bollywood's leading lady Katrina Kaif, is hoping to acquire the rights to a French film that she can produce and star in. This, however, is not to say that all of Bollywood indulges in plagiarism. The Indian film industry churns out a ton of original scripts, scores and sequences every day. Recognising this, big Hollywood studios like Fox and Sony Pictures are inking contracts and collaborations with film production houses in Mumbai. According to newspaper reports, Indian tycoon Anil Ambani's Reliance Big Entertainment will provide $825 million in funding for Steven Spielberg's Dreamworks Studios. Also, Fox has tied up with two production houses for the film My Name is Khan, which starts actor Shah Rukh Khan, who was recently detained at Newark airport in the US. This time, Bollywood is paying for its previous sins. Quite literally. Or maybe, they just want to turn over a new leaf. Karma or reform, Bollywood it seems, has developed a conscience.
Calling all HuffPost superfans!
Sign up for membership to become a founding member and help shape HuffPost's next chapter