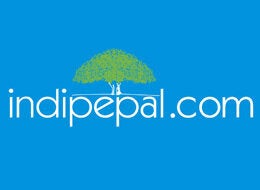 President Obama may need to invite another two guests to the White House. India continues to simmer with anger post the detention of Shahrukh Khan (SRK) at Newark Airport on Friday night.
Reaction in India has ranged from anger at SRK to sympathy with his plight.
Two Indian ministers have reacted with anger. Ambika Soni, Information and Broadcasting Minister, said to reporters: "I am of the opinion that the way we are frisked, for example, I too was frisked, we should also do the same to them."
"I don't understand [that] in the name of religion frisking can be done for anyone like this."
Aviation Minister Praful Patel also reacted, saying to reporters, "We will take the issue with the United States government strongly. Such incidents involving Indians due to their religion or nationality should not happen... we will not accept it."
However, government reaction was mixed. Dr. Mitra Vasisht, Ambassador of India to Cuba, said "In my view the incident only reinforces the fact that US authorities take the business of security very seriously. After our own security lapses in Bombay, it is my personal opinion that measures taken to ensure security are in the interests of all and should be understood as part of our insecure world, if not appreciated. Personal egos and feelings have to, unfortunately, take a backseat in the present day world."
SRK says the detention was two hours, and immigration officials claim it was one hour. Either way, most Indians feel it was way too long. SRK is the latest in a growing list of Indian officials and celebrities that have been treated poorly by American immigration officials. Continental Airlines staff at Delhi frisked Former Indian President, APJ Abdul Kalam; then-sitting Indian Defense Minister George Fernandes was "strip-searched" when he arrived at Dulles Airport in 2003; Bollywood stars Irfan Khan, Aamir Khan, Salman Khan, John Abraham, and Neil Nitin Mukesh have all been detained by Homeland Security.
Support for SRK has been widespread amongst Bollywood stars. Salman Khan, who initially said Homeland Security was doing its job, later said that it was a shame what happened to SRK. Irfan Khan, a star of Slumdog Millionarie, expounded about mistreatment at JFK. He said the 90-minute detention changed his life as he felt the loss of freedom.
The blogsphere, had similar mixed reaction. The Times of India blog ran heavily against SRK, but an unscientific sample of Facebook messages showed that support for SRK remained high.
Whatever it is, the controversy isn't over yet. SRK is likely to have more to say when he comes back to India. President Obama hasn't weighed in yet, but SRK is in the US for a few days more.
Calling all HuffPost superfans!
Sign up for membership to become a founding member and help shape HuffPost's next chapter