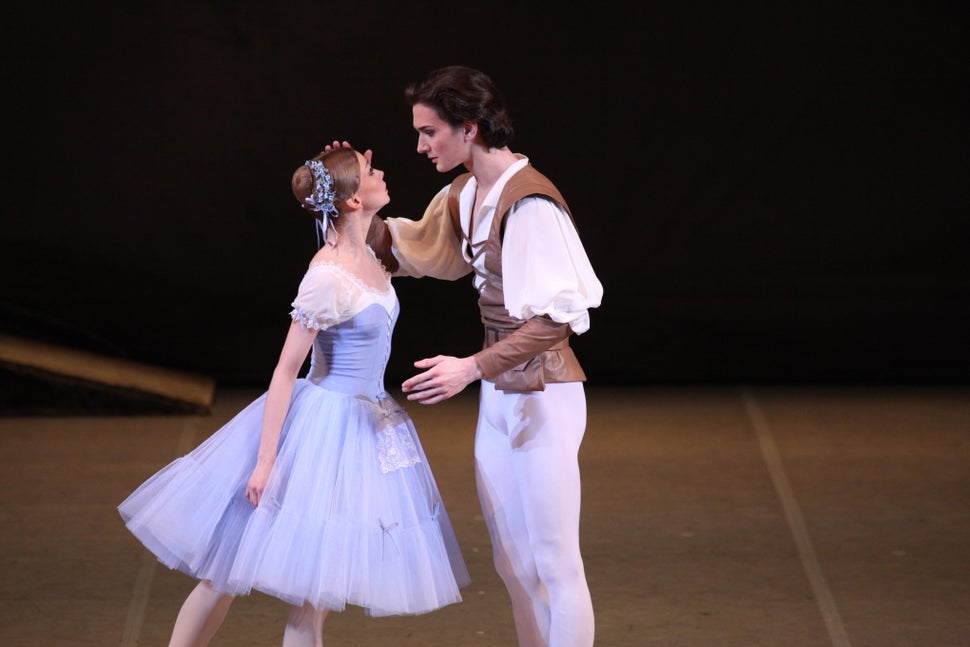 "Giselle isn't the role you prepare for once and dance the same way every time," prima ballerina Evgenia Obraztsova explained. "I've already had several eras of Giselle in my life. When my Giselle was softer, or stronger. When she was truly going crazy, and she couldn't comprehend how the world could be so harsh."
This fall the Bolshoi Ballet in Cinema opens with what's arguably the most devastating romance ever to be translated into dance, "Giselle." First performed in 1841, "Giselle" follows a young peasant girl who dies of a broken heart after discovering the love of her life, Albrecht, has betrayed her. In the second act, a group of supernatural women called the Wilis summon Giselle from her grave, eager to gain revenge on Albrecht by forcing him to dance until he dies of exhaustion. 
 As you can likely intuit, "Giselle" is no simple ballet. The most obvious fact being, well, that for half of the piece, the protagonist is dead. "When I had my first show and the first act concludes when Giselle goes mad and dies," ballet dancer Anastasia Stashkevich said of her experience, "I opened my eyes when the curtain closed and I just didn't understand. I died with my heroine and couldn't imagine how I could compose myself and perform the second act." 
The unusual and supernatural storyline poses quite the challenge for the best contemporary ballerinas the world has to offer. How does one dance, for example, after she's risen from her grave? "Many people think that Giselle just dies and her ghost is a shell," Obraztsova said. "I personally think it is a soul. A soul that is alive and tells a real story that lives on after her death. A philosophical question, the second act is not easy, a hard nut for a ballerina."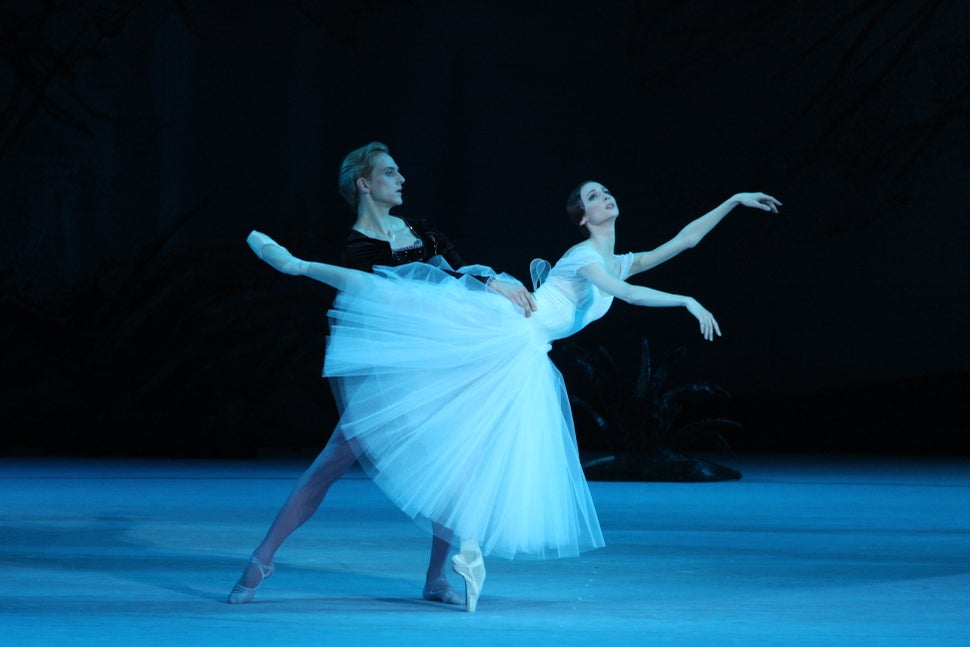 On Oct. 11, 2015, "Giselle" will be shown in approximately 500 movie theaters throughout the United States and Canada. In anticipation of the cultural event, ballet icons Evgenia Obraztsova, Anastasia Stashkevich, Nina Kaptsova and Artem Ovcharenko discuss what, in their opinion, makes "Giselle" one of the most intense emotional performances of their legendary careers. See the interview, courtesy of the Bolshoi Ballet, below, and visit Bolshoi Ballet in Cinema to find a showing near you. 
PHOTO GALLERY
Ballet Dancers Changing the Landscape
Calling all HuffPost superfans!
Sign up for membership to become a founding member and help shape HuffPost's next chapter