"You have to love dancing to stick to it," legendary dancer and choreographer Merce Cunningham once said. "It gives you nothing back, no manuscripts to store away, no paintings to show on walls and maybe hang in museums, no poems to be printed and sold, nothing but that single fleeting moment when you feel alive."
While it's certainly true that dance is among the most ephemeral of art forms, turning the body into a momentary sculpture time and time again, we also feel compelled to highlight the ways the art form is able to be documented, archived and preserved. Mainly, we're talking about video.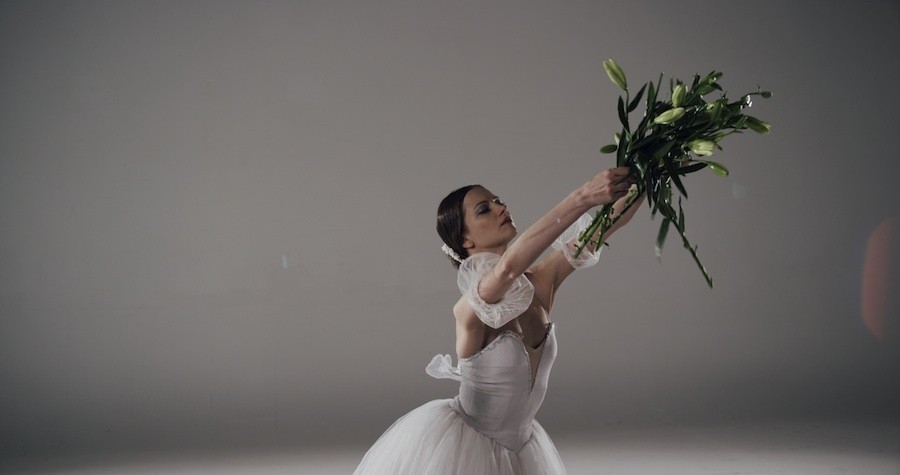 Today we're proud to premiere an exclusive first look at the Bolshoi Ballet's upcoming cinema season presented by Pathe Live, a riveting two-minute short film capturing all the fire and passion of one of the world's most renowned classical ballet companies. The Moscow-based organization, known for its colorful and athletic performances, is home to many of the world's most beloved dancers, including Svetlana Zakharova, Maria Alexandrova, Evgenia Obraztsova, Ekaterina Krysanova, Olga Smirnova, Vladislav Lantratov and Semyon Chudin.
This year's cinema programming includes traditional ballet classics like George Balanchine's "Jewels," "The Nutcracker," and "Giselle," along with more unconventional performances, such as William Shakespeare's "The Taming of the Shrew," "Spartacus" and "Don Quixote."
The short film, directed by New York-based Pierce Jackson and Dianna Mesion, provides a tantalizing look at what's to come this season, from the glamorous costumes to the facial expressions that are pure intensity made flesh. The video is the first in a series of web-episodes of never-before-seen footage and exclusive interviews, which will be aired on the Huffington Post Arts & Culture page throughout the season. The dazzling footage, all shot in Moscow, provides an intimate look at the lives of Bolshoi ballerinas, from rehearsals to the performance.
Calling all HuffPost superfans!
Sign up for membership to become a founding member and help shape HuffPost's next chapter
BEFORE YOU GO