"The role of Lyuska is not a simple role," ballet dancer Ekaterina Krysanova explains in the video above, a behind-the-scenes look at Bolshoi Ballet in Cinema's upcoming revival of "The Golden Age."
"I would even venture to say she's very complex."
The ballet, which premiered in 1982 at the Bolshoi Theatre, takes viewers on a satirical journey to a seaside town in Soviet Russia in the roaring '20s, with a jazzy, music-hall soundtrack that's rare to find on the Bolshoi stage. 
The Golden Age is the name of a cafe, a popular hangout for mafia bandits and profiteers, amid the backdrop of the N.E.P. (New Economic Policy) when private enterprise was temporarily reintroduced into the Soviet Union.  
Dancer Nina Kaptsova stars as Rita, who performs at The Golden Age under the pseudonym Mademoiselle Margot, her dance partner the leader of a dangerous gang. When Rita meets a local fisherman named Boris ― played by Ruslan Skvortsov ― the two quickly fall for each other, but when Boris finds out who Rita's dance partner is, a complicated love triangle ensues. 
Ekaterina Krysanova plays the role of Lyuska, a bandit who is part of The Golden Age's core crowd. "She has two sides," Krysanova says of the role. "She's not black and white. In the restaurant she's very impressive, coquettish and seductive with her partner Yashka but also falling into the gang, she's quite cheeky and simply just a bandit so to combine these two sides is very interesting."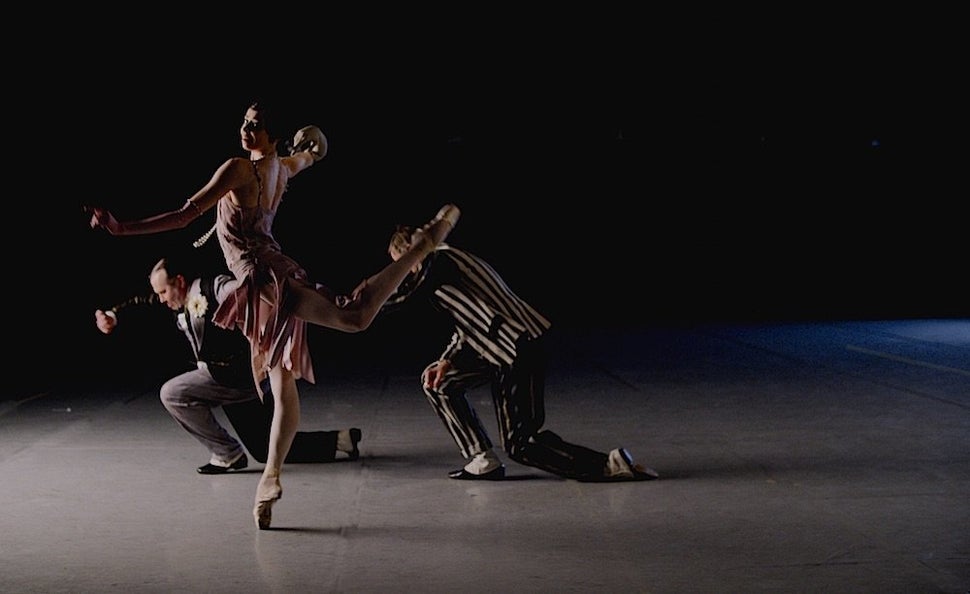 Krysanova goes on to explain how Lyuksa quietly exploits others for her own personal gain. "She manipulates two N.E.P. men and she led them to a state where they lose their heads over a woman and they just become completely infatuated with her, resulting in them getting robbed. Well, they got it good."
Complex women characters on stages of any kind are still resoundingly and disappointingly rare. A ballet that features a woman using her smarts at the expense of two drunk dudes is something we can get behind.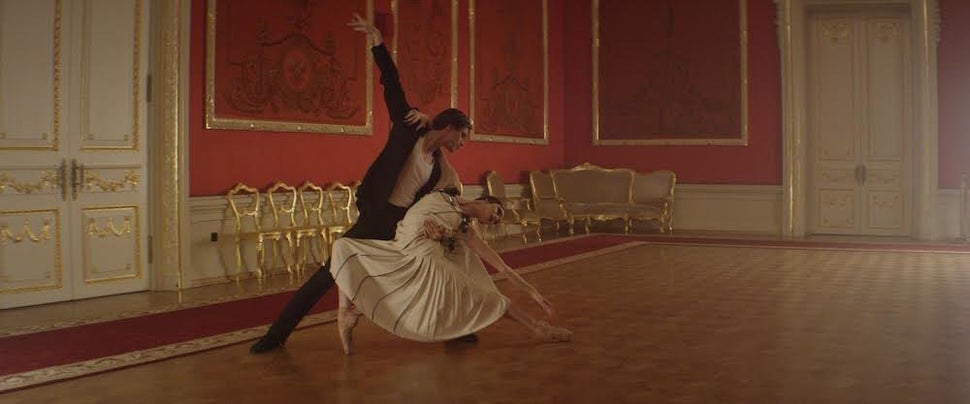 Bolshoi Ballet in Cinema's production of "The Golden Age," choreographed by Yuri Grigorovich and conducted by Pavel Klinichev, also features a stunning stage backdrop, designed by Simon Virsaladze, whose geometric shapes pay homage to to Russia's abstract painters, Soviet posters and Constructivism.
"The Golden Age" will play at theaters around the world on Sunday, Oct. 16, 2016. Visit the Bolshoi Ballet in Cinema website to learn more and purchase tickets.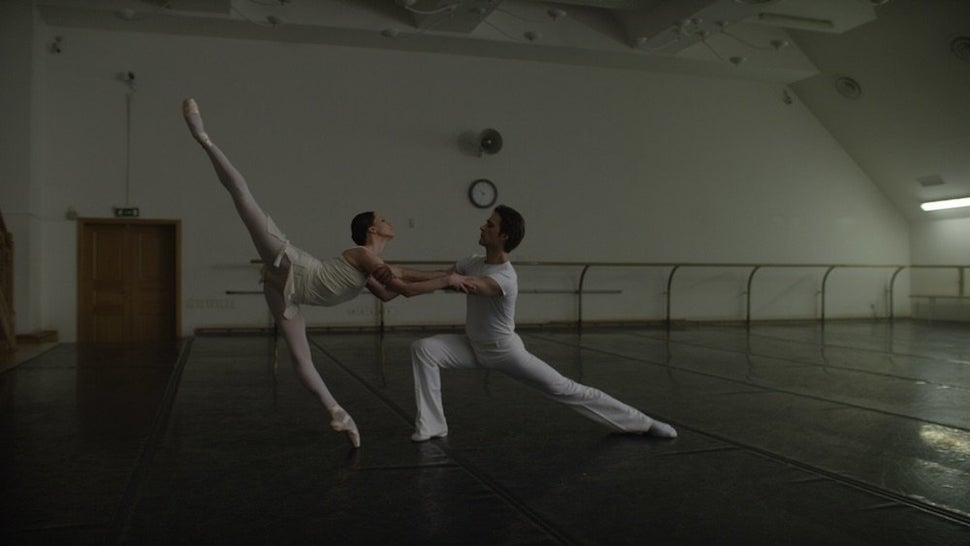 REAL LIFE. REAL NEWS. REAL VOICES.
Help us tell more of the stories that matter from voices that too often remain unheard.
BEFORE YOU GO
PHOTO GALLERY
Ballet Dancers You Should Know