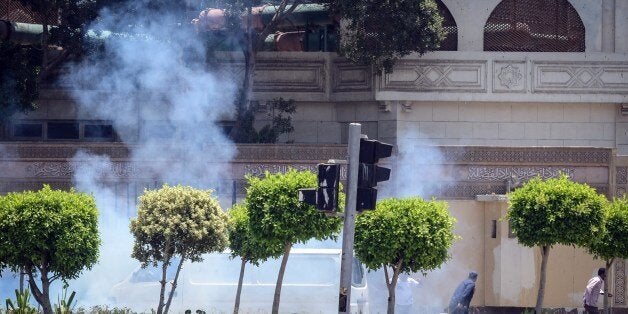 CAIRO, June 30 (Reuters) - An Egyptian police officer was killed and several others wounded in a small explosion near the presidential palace in Cairo's Heliopolis district on Monday, the Interior Ministry said.
Security forces were defusing one makeshift bomb found at a street intersection near the presidential palace when a second device exploded, the ministry said in a statement.
The blast came days after the militant group Ajnad Misr, or Soldiers of Egypt, said it had planted a series of bombs in the same area to target security forces. It aborted the mission due to concerns that civilians would be hurt but was unable to remove the bombs and released a statement urging caution.
The group formally announced itself in January saying it would target the government after the army ousted elected President Mohamed Mursi of the Muslim Brotherhood last year.
Eight people were hurt in a series of explosions last week on Cairo's metro, the first attacks in the capital since Abdel Fattah al-Sisi became president this month.
Islamist militants have targeted police and soldiers with bomb attacks and shootings since Mursi's ousting. Thousands of Brotherhood supporters have been arrested, and hundreds more have been killed.
The Brotherhood denies any link to the violence.

(Reporting by Maggie Fick; Editing by Lin Noueihed and Alison Williams)

Before You Go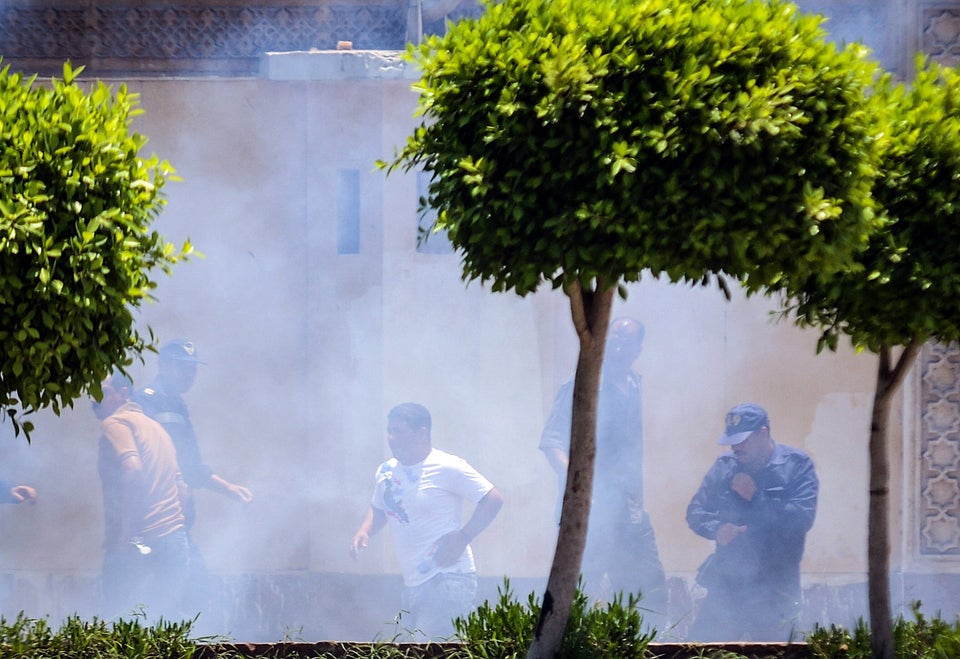 Cairo Bombing
Popular in the Community