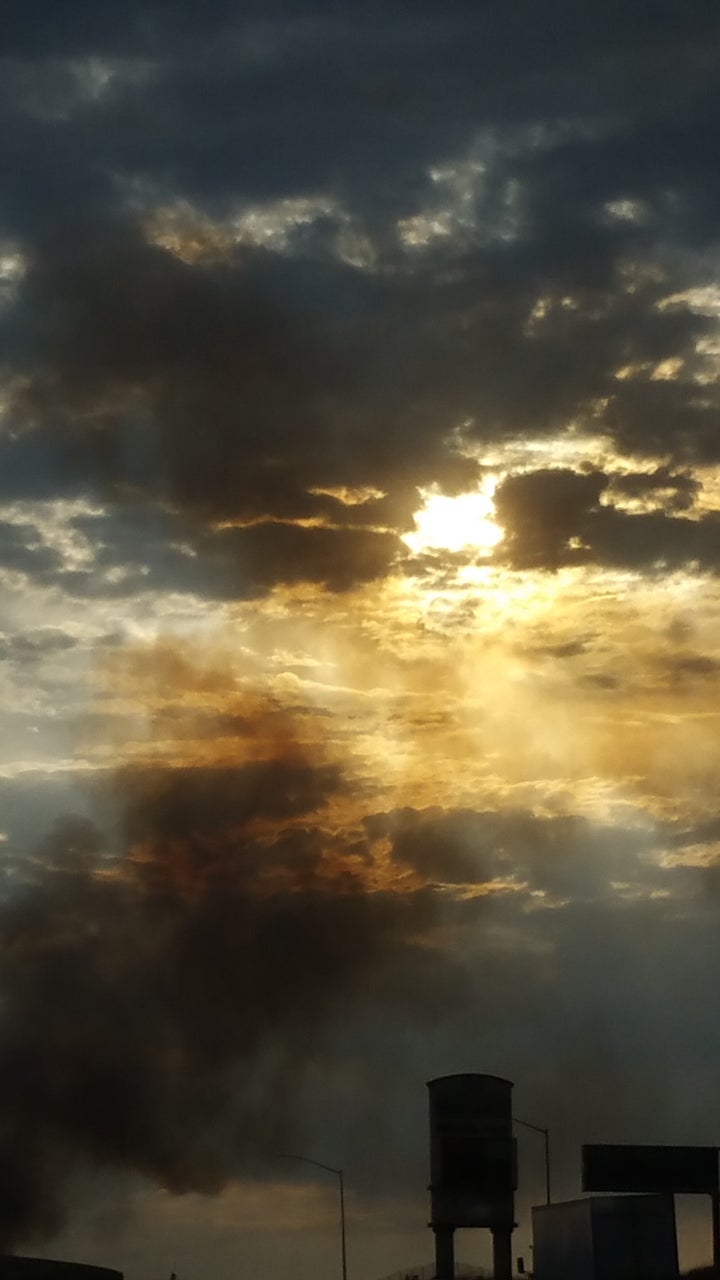 This blog consists of a series of letters written to my friend, a Syrian refugee who has moved into my neighborhood. We have become close friends in spite of a language barrier. Love needs no language but there are things I wish I could tell her. I write these letters in hopes that one day she will be able to read them.

I share in hopes that others will follow me on this journey and learn with me along the way
Summer in California brings the heat, Santa Ana winds and blazing brush fires fueled by wind and heat. We live in the shadow of the San Gabriel Mountains in a valley called the foothills that runs parallel to the San Andreas Fault. In the final days of Ramadan, smoke filled the sky and turned it ominously grey. As the sun lowered, the sunset turned dirty orange: a haunting display for your first California summer. I tried to explain these California fires to you and I wondered if the bombs in Syria caused grey skies and orange sunsets. I hope you know that you are far enough into the valley to be at risk but those darkened skies speak of destruction in one way or another.
I will never forget how you told me about the day a bomb fell on your house. You told me that you grabbed a daughter under each arm and ducked while fleeing your home. You have spoken of extended family members that didn't make it out of the bombing. This is an existence that is unfathomable to me. I can't imagine what your eyes have seen, what you have lost. I am glad you are here, in this country and that you are safe. The face that you made it out of Syria with your husband and all your child is a miracle. As you say, "ḥamdu lillāh - Praise be to God"
We are approaching the 4th of July and I have tried to warn you about the loud sounds you will hear into the night. When I described fireworks and the loud your daughter called them bombs. I never wanted to teach a word as much as I wanted you to know the word "fireworks". These are not pretty bombs. We can call them light flowers, night sparkles or falling stars but please don't call them bombs. This year, since the holiday falls toward the end of Ramadan I can't share the excitement with you. I know that it is not because you don't want to join in the festivities but rather because you are fasting from both food and drink. That makes it difficult to go out in the heat wave and stand in the sun. 
I can't tell you how much it means to me, that you trust me to take your two youngest daughters to enjoy the festival and parade. You know that they will be safe and I will not take my eyes off of them for a moment.  I love your children as if they were my own and I am excited for them to experience the 4th of July with me.
This year my 4th of July holiday will be different. I love the stories of our Founding Fathers and how they had a vision for a new country. I imagine you have a vision for a new life in this country. I know that when you fled Syria, you lived in Egypt for a few years. You daughter told me how unhappy she was there. I asked her if she was happy in America and she said yes. I don't know exactly why that touched my heart so deeply. Maybe it was because I know life is not easy for your family. You started from nothing in a foreign land and a foreign language where you didn't know anyone. You have a supportive community at your Mosque and in the larger interfaith network. That fact that your daughter is happy tells me that you are feeling at home and welcomed into this country. It tells me that you feel loved in spite of the hardships. And it tells me that you have hope for a good life. These are the reasons this country was established. Hope for a good life in freedom to worship, and the potential to achieve. I hope to teach you about this American history soon.
This 4th of July I will be thinking of my country and the freedom we have here. I will never take it for granted, especially now. I believe that in order to preserve what was created for us, each American has a responsibility to pick up the torch and walk it forward into the future where it will be handed off to the next generation, a generation that will include your children. What is this torch? It is hope, freedom and liberty: The hope for a good life, the freedom to find happiness and liberty to live in peace. I hope you will grow to love this country as you learn more about the principles in our constitution.
We hold these truths to be self-evident, that all men are created

equal, that they are endowed by their Creator with certain unalienable

Rights, that among these are Life, Liberty and the pursuit of

Happiness
In the shadow of the upcoming election which has been so divisive, you might not see those principles so clearly. What we are seeing is marginalizing, blame and bullying. We even see hate language. The reason this is allowed is because we have freedom of speech and someone is using speech to manipulate people who are frustrated with our government but also inciting racists by giving them a platform. He is advancing ignorance and giving people permission to hate.  What is so disheartening is not so much one blowhard candidate but rather that so many people are rallying around him. This is not an example of America. It is an example of the result of people who don't know how to live in community as a country. It is an example of an undercurrent of prejudice that is now rising to the surface. This requires a longer explanation but I can say at least this: our country, from day one had higher expectations for ourselves than the entire population was ready for. The see that in our founding documents that declared equality in a country that had slaves. We see it as we move forward, like two transform tectonic plate boundaries, one surging toward our ideal and the other holding firm in place. The result is an earthquake we call Trump. But earthquakes only last so long. They do damage but we clean up and move on. This country will do the same after this election and we will sweep up Trump like a broken ugly old vase and dump him in the trash. Then the country will continue to walk forward toward those high ideals like a beacon leading us to our better selves. I have to believe that because I have faith in decency. I have faith in America.    
I wish you a happy 4th of July!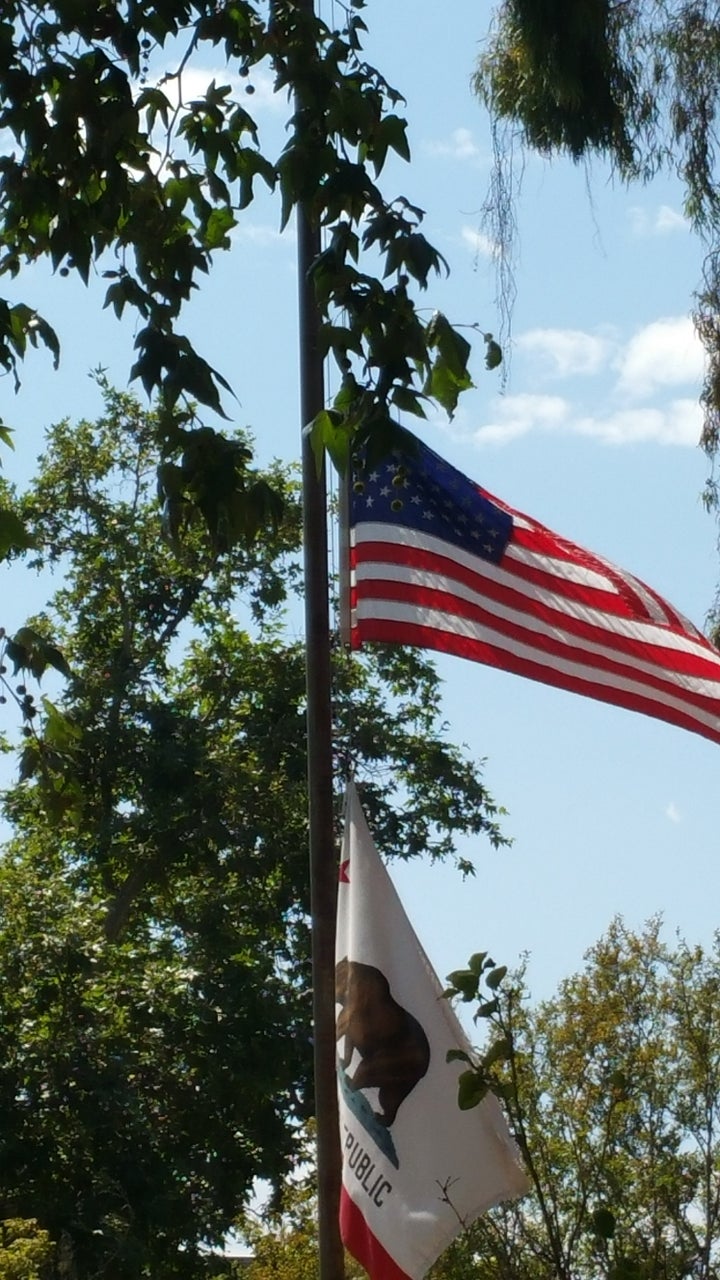 Calling all HuffPost superfans!
Sign up for membership to become a founding member and help shape HuffPost's next chapter