We're getting unconfirmed reports of a bomb squad investigating (and defusing?) a bomb behind the Conde Nast building in Times Square.
The NYPD currently has no comment on the matter, but we'll keep checking in.
One worker snapped a pic though -- looks like a scene right out of "The Hurt Locker." The tipster says that the bomb squad member was "going back and forth and sticking things in it."
The street has since been reopened.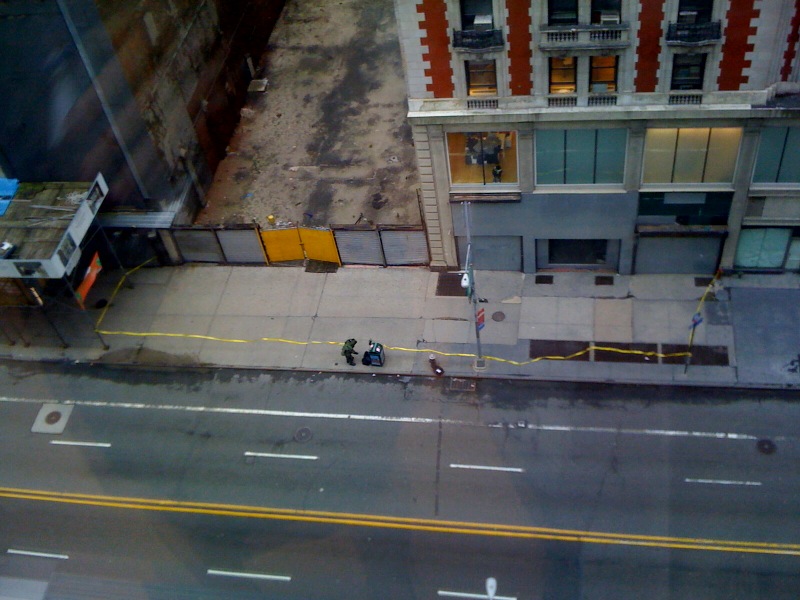 (CLICK THE PHOTO FOR A BIGGER VERSION)

Popular in the Community