A leading Jewish human rights organization called on Attorney General Jeff Sessions to create a special task force to investigate the bomb threats targeting Jewish Community Centers around the nation.
In a letter sent Monday, Rabbi Marvin Hier and Rabbi Abraham Cooper, dean and associate dean of the Simon Wiesenthal Center, wrote of their "growing alarm" over the waves of threats since January. They urged Sessions to establish a task force "with the assignment of identifying and capturing the culprit or culprits who are now terrorizing American Jewry."
At least 11 JCCs in 10 states received threatening phone calls on Monday. It was the fourth series of such messages since the start of the new year, raising the total number of incidents to about 70 aimed at almost 60 JCCs in 27 states and one Canadian province.
Anti-Semitic hate crimes comprise the largest portion of religiously motivated attacks in the United States. The rabbis, pointing to a "supercharged anti-Semitism" spreading on the internet and social media, wrote that they are "deeply worried" that the bomb threats could "inspire more dangerous targeting" of the Jewish community.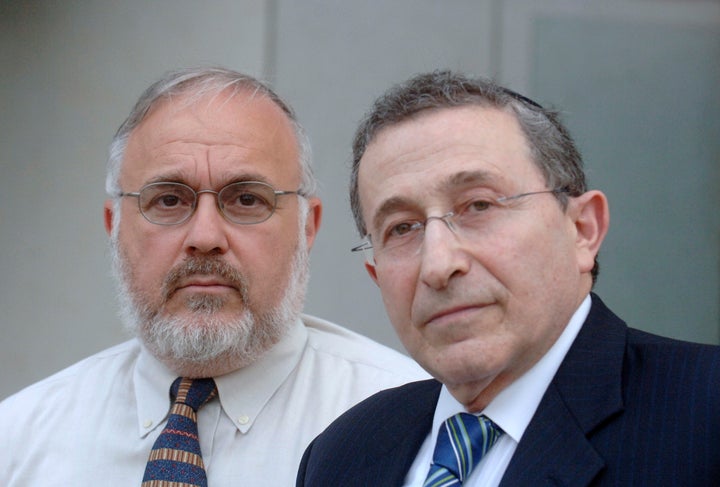 The series of bomb threats against the JCCs is "unprecedented," said Heidi Beirich, director of the Intelligence Project at the Southern Poverty Law Center.
"I've been working at SPLC since 1999. I've never seen a string of attacks like this that are targeting the same kind of institution in the same kind of way. This is new," Beirich said.
It remains unclear who is making the threats, if it's one person or a group, but they have rattled communities around the U.S.
President Donald Trump, after making several statements that were criticized for being dismissive of concerns over rising anti-Semitism, finally said Tuesday that the JCC threats are "horrible, and it's going to stop and has to stop."
The FBI and the Department of Justice have said they are "investigating possible civil rights violations in connection with the threats."
Oren Segal, director of the Anti-Defamation League's center on extremism, told The Huffington Post that the ADL has been in close communication with the FBI over the incidents and is "confident that they are conducting a serious investigation into these threats." Last month, he said, the ADL, in partnership with the FBI, organized a briefing for hundreds of representatives from the Jewish community regarding security matters in the wake of the first waves of threats.
Read the Simon Wiesenthal Center's letter in full:
Support HuffPost
The Stakes Have Never Been Higher
Popular in the Community