Late Sunday night, word came from the Obama administration that U.S. officials had dropped arms, weapons and medical supplies to Kurdish forces in northern Syria who were battling members of the Islamic State.
The news marked a new frontier in a monthslong campaign in that country. American forces have dropped bombs on Islamic State targets in Syria, are set to train moderate rebels there and have provided some arms. But until Sunday, the U.S. had not done an airdrop.
On Tuesday, the news turned sour. The Islamic State posted a video on its YouTube channel claiming that they had captured some of the supplies that had been meant for their adversaries. Provided their claims are true, this interception raises several questions. The first is: Do airdrops like this work? The second and third are: What kind of weapons does the Islamic State actually have, and what is the U.S. using to target them?
In the latest episode of Drinking & Talking, The Huffington Post's Sam Stein and David Wood answer these questions along with State Department spokeswoman Jen Psaki, Time magazine reporter Mark Thompson, and the Center for a New American Security's Nora Bensahel. The segment was taped before the news of the airdrop, but it provides one of the most detailed explanations to date of how armed each side of the conflict really is, and what type of weapons and personnel may ultimately be needed.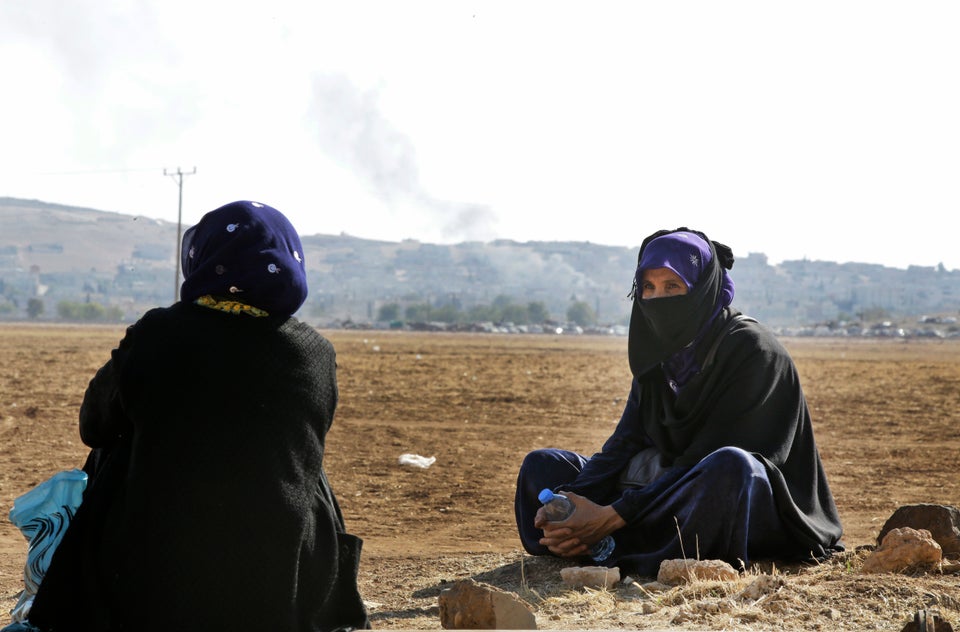 Syria War In October