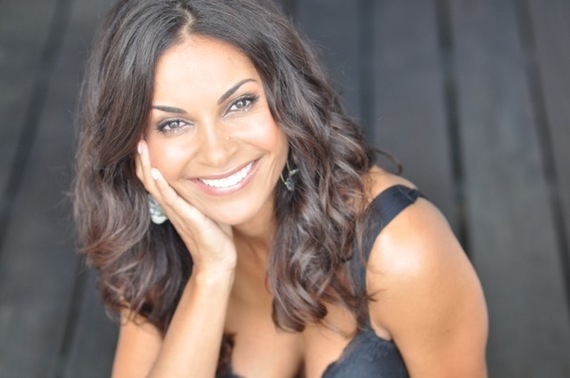 Sophia Loren believes, "Sex appeal is 50 percent what you've got and 50 percent what people think you've got." Salli Richardson Whitfield, one of the most beautiful women in show business and an accomplished actress, director and producer has got a lot going on. The Chicago native came Hollywood or bust with $700 and a used car and never looked back. Her successful acting career boasts many feature film (Posse, Antwoine Fisher, I Am Legend ) and television (Family Law, CSI Miami, Being Mary Jane, House M.D, The Newsroom ) performances.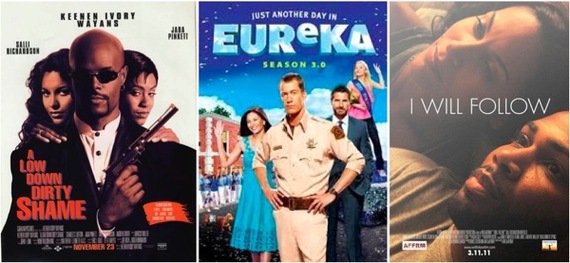 This lady doesn't rest on her laurels. Salli made her directing and screenwriting debut with the short film, Grace. She has since directed episodes of the SyFy hit show Eureka where she stars as Dr. Allison Blake. Salli declares:
I love acting. Playing with words and just being in the moment of someone else's life is a gift that God has given me. Directing is this wonderful puzzle that you have to piece together. It's a place I can have full control. It's exciting and scary at the same time. My husband says I have found a place to put all my micromanaging skills to good use.
Add to that her producing credits for the soon to premiere Lifetime movie Pastor Brown. The voluptuous thespian stars as stripper turned pastor, Jessica Brown in the uplifting film for television.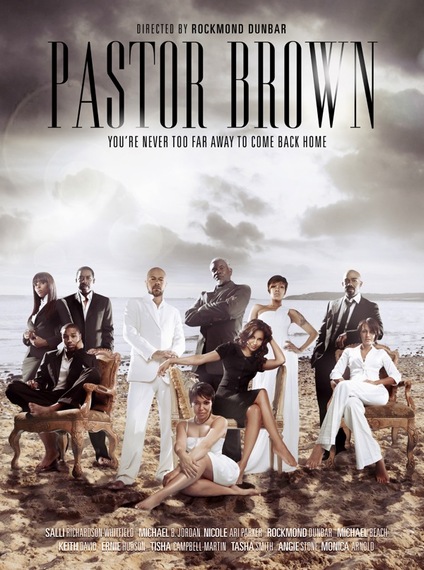 After two decades in this business she knows what she wants.
At this point in my life I am looking for great roles for myself and also projects that I can be proud of that are artful and entertaining. Not necessarily tied to huge commercial success but that feed my creative soul.
She balances her career with her priority of marriage to actor Dondre Whitfield and mother of two. She declares:
My family is the most important thing in my life. But of course there are times when I have to be gone. What I try to do is when I'm at home or I have time away from work, I commit myself to being completely present with my family. I'm making lunches, baking for their classroom activities and doing homework. I have also learned that if I keep God and prayer in our marriage we can get through anything.
Her passion project is the role of the legendary Lena Horne in a Broadway-bound theater workshop, A Lady Must Live. Salli will co-produce with Craig Dorfman and star in the four-character play. She has launched a Kickstarter campaign to crowd-raise funds for the venture. Salli shares:
As a black woman of lighter skin in this industry, I definitely understand what she went through trying to work. While things are obviously better now there are still many injustices that I live with that could make a person bitter and resentful. There is something about her pain that I just inherently understand. When I watch tapes of her I see myself in her. Our personalities are quite similar. We have the public face of elegance but underneath there is a fire burning in a down to Earth home girl.
Salli's resemblance to Lena Horne is stunning and her own experiences could bring us closer to the racial discrimination Lena faced beneath the dignity and grace of her performances. Salli Richardson Whitfield as always leaves us bewitched, bothered and bewildered.
Calling all HuffPost superfans!
Sign up for membership to become a founding member and help shape HuffPost's next chapter