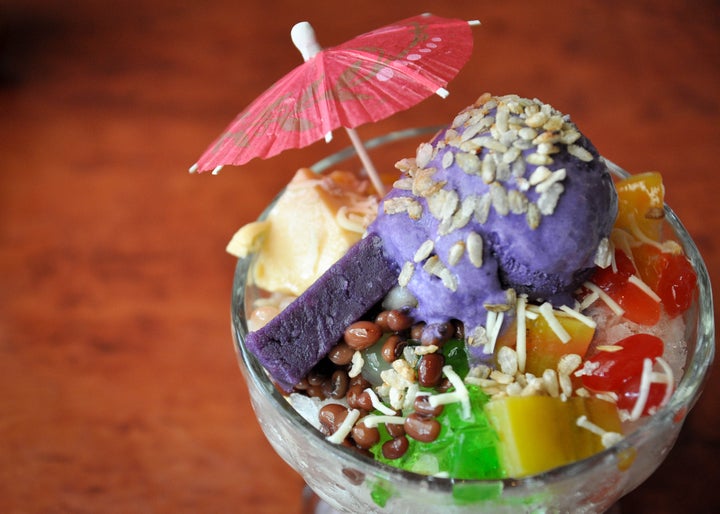 Halo halo is a Filipino dessert with so many different colors, textures and tastes, its name literally translates from Tagalog to "mix-mix" in English.
It's an eclectic combination of the following: sweet flan, toasted rice, colorful cubes of gelatin, tapioca pearls, jackfruit, macapuno, toasted coconut flakes, ube halaya and sweet red beans, all piled over finely shaved ice that's been soaked in condensed milk.
Halo halo is unique and delicious.
Halo halo is not the dessert Bon Appétit published this summer in their "Ode To Halo Halo" ― a recipe that people are just now discovering and rightfully expressing their disgust for, just as October, aka Filipino American History Month, comes to a close.
We're all for creativity in the culinary arts, but Bon Appétit's take on the traditionally Asian dessert ― which is also made in Singapore, Thailand and Malaysia ― is more of a whitewashing than it is an homage. It's right up there with putting quinoa and broccoli in your pho.
The magazine offers its "reimagined version" of halo halo with little insight into what the original actually is. For many of Bon Appétit's readers, their first introduction to halo halo will look like this, over ice.
Instead of ube halaya ― a purple yam jam ― the magazine calls for a mash of banana and brown sugar. Instead of macapuno ― preserved strips of mutant coconut ― Bon Appétit uses mashed berries with lime juice and salt. And while their ode does call for some original ingredients ― condensed milk, coconut flakes, ice cream ― it's topped with gummy bears and popcorn. Yes, over ice.
These "store-bought toppings" seem to suggest that it's not worth finding an Asian market to recreate the complex classic. We'd even argue that this version of the dessert does not look appetizing at all ― halo halo or not.
And Filipinos seem to think so, too.
If a popular American food magazine is going to pay homage to an ethnic dish, they should try their best to mimic the flavors of the original, instead of throwing popcorn and gummy bears into a bowl and calling it a day.
But, Bon Appétit, if you must make an American version of a classic Filipino dessert, at least include a link to a traditional halo halo recipe. We found one here, made by a Filipino nonetheless.
And one last thing: If you want to experience halo halo like a true Filipino, don't layer the ingredients on top of each other like Bon Appétit suggests.
Pile them over ice with ube ice cream, mash them together with a spoon and then pull out a bite-sized serving that is all creamy crunchy goodness. After all, it's called "mix-mix" for a reason.
Related
Before You Go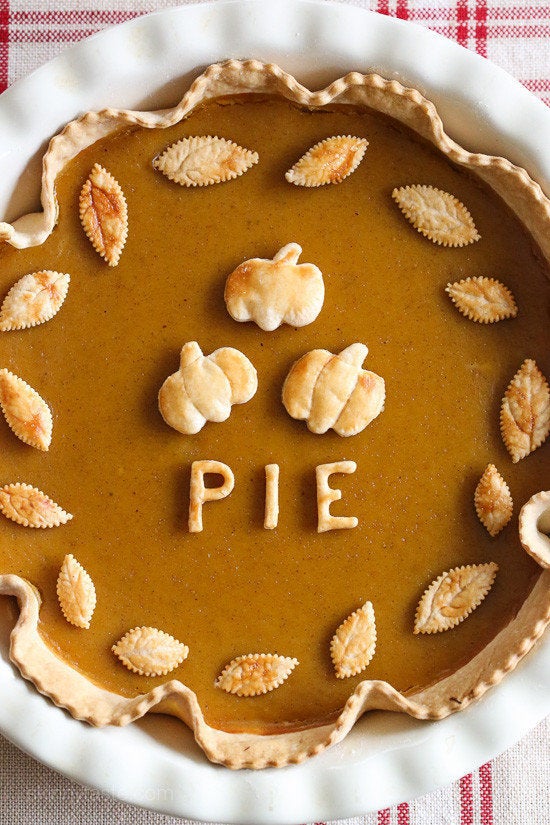 16 Healthier Alternatives For Your Favorite Fall Desserts