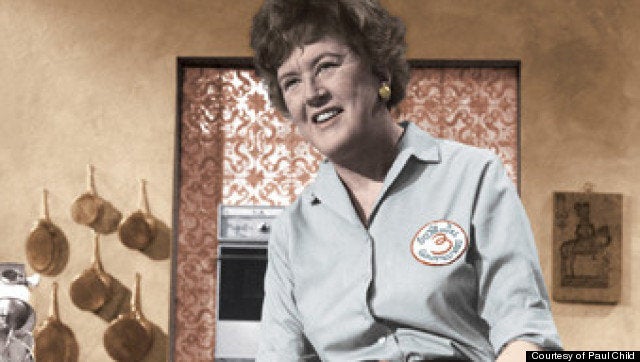 Julia Child was a great chef, but she was also hilarious -- a true original. There are a lot of chefs we admire today, but Julia was the only who could flip a pancake, miss, have it flop onto the floor and say "Oops!" -- then toss it back into the pan and carry on.
But Julia never set out to be a famous chef. As she herself once said, "I was 32 when I started cooking. Up until then, I just ate." Wasn't she delicious?
That was the magic of Julia Child -- who would have turned 100 this week. From her straightforward recipes to her stove-side candor to the ease with which she floated around the kitchen, she could make even the most food-challenged among us feel like we were master chefs.
She also brought bagloads of humor and enthusiasm to her cooking shows, making the art of fine cuisine seem easy and fun. It was precisely that giddy delight and what-the-hell sass that Dan Ackroyd loved to spoof on Saturday Night Live, with his famous impression of Julia. Her amazing life story also led to Meryl Streep's tasty portrayal of her on film (Julie and Julia); and her success on television landed her at number 46 on TV Guide's list of the "50 Greatest TV Stars of All Time."
Her late start in her career is legendary. It wasn't until she found herself a bored military wife in Paris that Julia decided to sign up for a cooking class at Le Cordon Bleu. That changed her life. She proceeded to become a true master of French cuisine, and she educated millions with her numerous books and television programs. In the end, she made a complicated -- and sometimes intimidating -- craft seem completely effortless, and she always put her audience at ease.
Her spicy irreverence notwithstanding, however, Julia made a serious impact. To this day, she is still revered by countless chefs and TV personalities who have followed in her footsteps.
When I asked Anthony Bourdain for his thoughts on Julia, he gushed with praise.
"Julia Child was the single most important, influential and game-changing figure in the history of American gastronomy," Anthony said. "Everything tracks back to her. And though uniquely situated to do so, she never endorsed a thing: not a pot, not a pan, not a chain of restaurants, not a spice blend, apron or boil-in-the-bag dinner. She will be remembered for what she did on this earth, which was to inspire millions to cook -- and eat -- better."
Emeril Lagasse echoed Anthony's sentiments:
"Julia was a mentor to me," he told me. "She absolutely influenced the way I approach and prepare food. She helped change the way the American public viewed cooking and dining. She was one of a kind, and an incredible human being."
So, yes, Julia was a complete original, and that's why I love her and miss her. She was who she was and always seemed to be having a great time. She never set out to change the world, educate the masses or become a best-selling author and TV star, but she accomplished all that, anyway -- with grace, humor and, of course, her signature sign-off: "Bon appétit!"
If you ask me, that's a pretty good recipe for success.
So on this 100th anniversary of Julia Child's birth, I'll leave you with this wonderful quote of hers that truly sums up her unforgettable spirit:
"The best way to execute French cooking is to get good and loaded, then whack the hell out of a chicken. Bon appétit. "
Happy Birthday, Julia! You're still cookin'!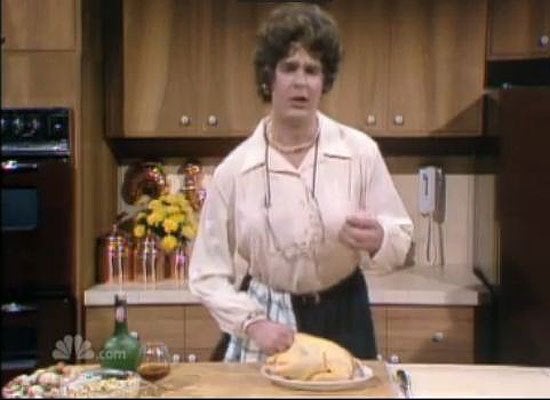 The Life Of Julia Child