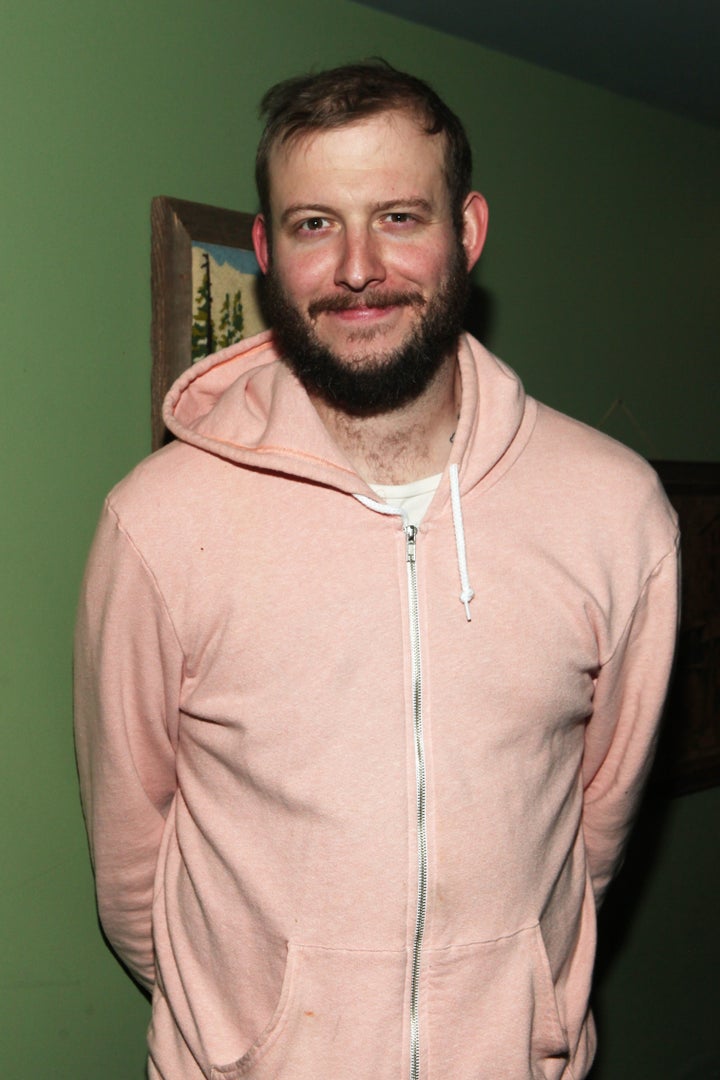 In the run up to this Sunday's Grammy Awards, Bon Iver's Justin Vernon seems to be showing some signs of duress.
Bon Iver is nominated for four of the awards, but Vernon doesn't seem all that happy about it. At a chaotic party for Bushmill's, an Irish whiskey brand whose commercials feature the band's music, he dissed the awards show by saying rock awards should be decided by "people with guitars on their backs," and claimed to have rejected an invitation to perform on the show.
In a tweet included at the bottom of this post, Vernon criticized the blog's tone and let the site's writer know that he was not a fan (warning: tweet contains graphic language). "You f***ing totally suck," he wrote, adding that he really doesn't "enjoy" the site's "situation."
The site was quick to capitalize on the incident, using it as the launching point for one of its trademark quasi-ironic rants:
Right now, the entire indie blogosphere has been muddied by TABLOID JOURNALISM, especially after the rise of Lana Del Rey. Even the most established indie sites and blogs are lost, searching for an authentic editorial voice in the face of booming SEO results and ANGRY readers. While some blogs will continue to use their weak editorial voice to write 'lukewarm praise' of any embeddable content made by a widely known indie celeb, Carles MUST be celebrated for his position as the Last Authentic Content Farmer Standing.

Hipster Runoff's proprietor is known only as Carles. The Village Voice once took a stab at explaining the site and described Carles as "a mysterious and quite possibly messianic figure whose bizarre mixture of puerile humor, savage satire, goofy nauvete [sic], and profound cultural critique has left everyone enthralled, terrorized, and completely confused."
In the first, contested post, Carles wrote that Bon Iver "just represents how 'the indie scene' is getting older and boring, and most blogs are 'stuck' posting this garbage because cool dads have to waste time during the day at their jobs that make them $50-90K/year."
If he's to be taken seriously, Carles appears upset by Vernon's reaction to the post:
Hipster Runoff has been increasingly harsh on Lana Del Rey, a singer who had her own misfortunes on the 'SNL' stage. The site has framed Del Rey's performance as "an important game changing business case in the music industry," most notably one that "proved that no one really cares how the music sounds." (In this vein, the site slammed M.I.A.'s recent finger fiasco as a "post Lana Del Rey" attempt at building a brand).
Carles' descriptions of Bon Iver have gained notice over the months, as the site has described the band as "snooze wave," "boring cool dad overgrounder music" and, perhaps most notably, "subprime mortgage buzz loans vibes in ruralwave."
What do you think? Is Vernon overreacting or is he right to respond?
Vernon's Tweet (Warning: Contains Profanity):
Watch: Bon Iver On 'SNL':
Popular in the Community