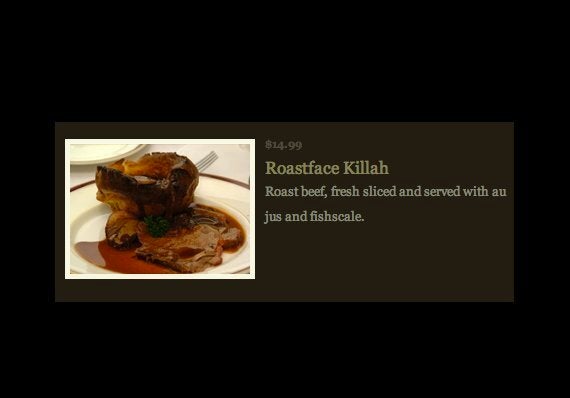 Bon Rappetite is a genius restaurant concept: well-known dishes named after rap stars. For example, the Snoop Doggy Corndogs are "4 fresh fried corndoggs that ain't leavin til six in the mornin. So what you wanna do?" If meat ain't your thang, Lil Kimchi and Master P Soup are also available.
Bon Rappetite is located in Atlanta, and you better get down there fast because this week's special is Pone Thugs & Hominy. Okay, okay so this probably isn't a real restaurant since the website was created by social media marketing company Baby Robot Industries. In that case, we salute your creativity, Baby Robot Industries. Except now we are sad because that Queen LaPizza sounded mighty delicious.
UPDATE: Baby Robot e-mailed Grub Street confirming that Bon Rappetite was a "fun joke that has gone out of control!" Everett Steele of Baby Robot explains:
A few of us from Baby Robot built the site on a lark after leaving a (beer soaked) meeting with a bar napkin full of rap puns. It sat dormant for almost a year, then all of the sudden it is all over the place.
Check out some of our favorite dishes below and make sure to see the full menu over at Bon Rappetite.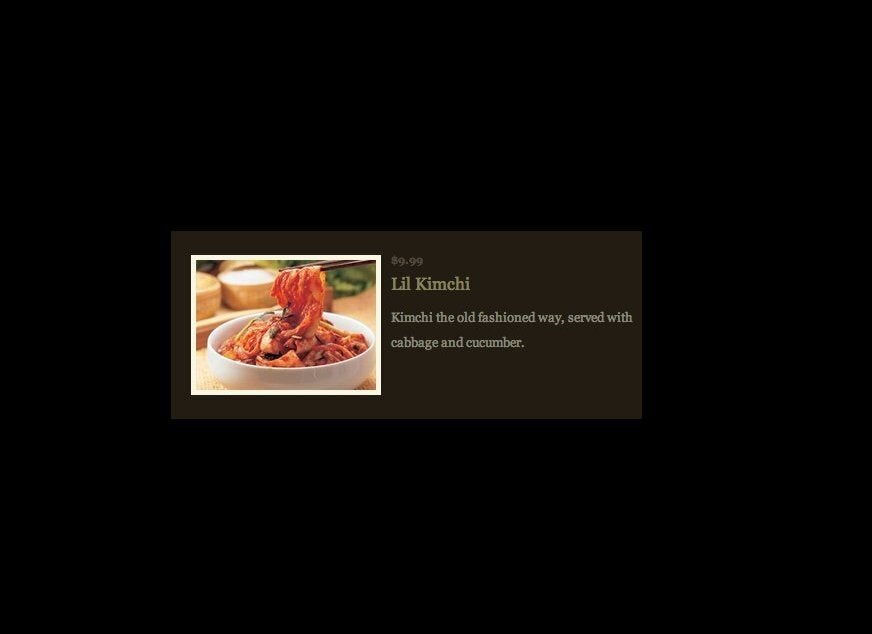 Bon Rappatite
Popular in the Community