 "Skyfall" is being hailed as the best James Bond film ever, but that's a bit disingenuous. The film's greatest scenes rely on references, subtle and not, to previous Bond adventures ("Goldfinger," specifically) and Christopher Nolan's Batman films. Neither is an accident: Director Sam Mendes has said in multiple interviews that he wanted to honor to 50 years of 007 ("Dr. No" came out in 1962) while also bringing Nolan's blockbuster aesthetic to the graying franchise. That's great, and he succeeds at both of those things, but only to a point; "Skyfall" exists in some nether-region between homage and rip-off, and too often feels like Bond without Bond. Mendes' stated goal was to make James Bond relevant for today's audiences; if that meant turning 007 into your garden-variety superhero, mission accomplished.
Consider the hasty backstory that gets thrown together in the third act, culled at least in part from Ian Fleming's final Bond novel, "You Only Live Twice": Bond is an orphan, whose parents died in a car accident. Not only is that classic superhero motivation (Batman, Spider-Man), but, as presented in "Skyfall," it's also kind of inconsequential. "Skyfall" doesn't really bother examining what being an orphan means to Bond, nor whether his parents' deaths affect his relationship with M (Judi Dench). In Nolan's Batman films, the specter of Bruce Wayne's dead parents hangs over the proceedings like a funeral dirge; in "Skyfall," it's an easy plot point used as shorthand to give meaning to a character who doesn't require any more meaning. Bond is Bond; he's been the same misogynistic, psychotic, alcoholic secret agent we've come to love over the past 50 years. There's no need to turn him into Bruce Wayne. The beauty of this franchise is that it doesn't need another origin story, especially so soon after the last Bond origin story ("Casino Royale" in 2006).
That's a shame, because the fun parts of "Skyfall" are really fun. Daniel Craig is still a stiff as 007, but "Skyfall" gives him some opportunity to be humorous. It doesn't always work, but the effort is a nice change of pace from the dour twosome of "Casino Royale" and "Quantum of Solace." Mendes, meanwhile, is a talented visual filmmaker, and "Skyfall" might be his crown jewel. The cinematography by Roger Deakins is Oscar-worthy (not that the Oscars would want to reward James Bond), and the entire film just looks gorgeous. In that regard, "Skyfall" is the best Bond ever. It just doesn't include the best Bond. It doesn't even include the best Batman.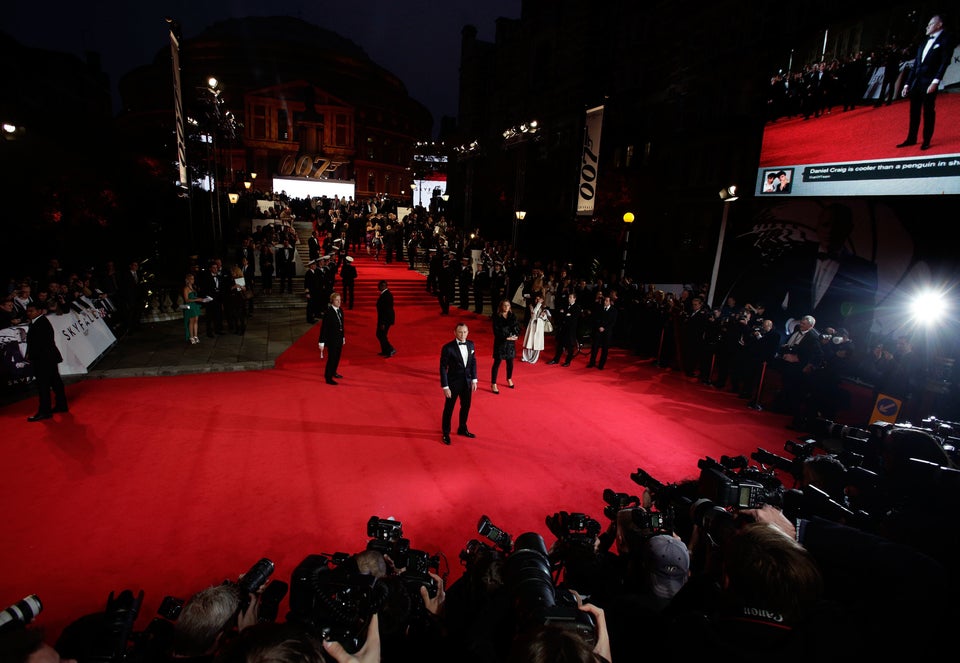 Skyfall London Premiere
Popular in the Community