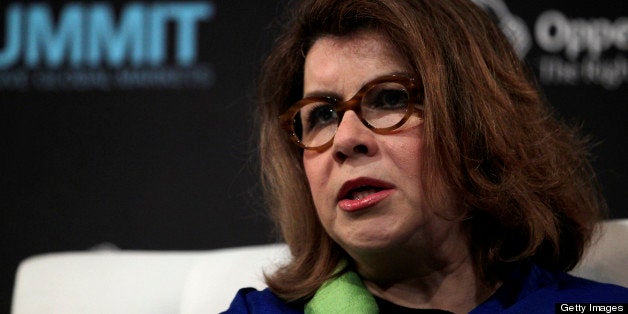 Forget about Reinhart and Rogoff, and whether they're right or wrong about the horrors of too much government debt. The bond market has spoken: There's no such thing as too much government debt.
Interest rates around the world are near record lows, and bond investors just can't buy enough bonds, despite the sort of massive government borrowing that Harvard professors Carmen Reinhart and Kenneth Rogoff and other debt-and-deficit scolds have warned about for years. That means the only people in the world who believe their tireless warnings are those same debt-and-deficit scolds, despite all evidence.
Except, in the real world, the exact opposite thing has happened. As the U.S. government's public debt has ballooned from 65 percent of GDP in late 2007 to more than 100 percent of GDP in late 2012, the interest rate on 10-year Treasury debt has collapsed, from about 4.5 percent to about 1.7 percent.
Japan's debt exploded last year to nearly 212 percent of GDP, but the government has to pay almost no interest costs on that debt: Japan's 10-year government bond pays just 0.6 percent interest. Japan's debt load is more than twice as large as America's, and its borrowing costs are less than half as much.
And despite all of this borrowing, the market has a fever, and the only prescription is more bonds! Even as stock prices rise to record highs, investors have been steadily pumping money into bond funds since the financial crisis, seeking the relative safety of a fixed investment income. Central banks, in an effort to keep money flowing through their economies, have been mopping up a lot of the government debt around the world, adding to the demand for bonds. And soon the biggest banks around the world are going to have to hold a lot more safe government debt in order to build up their defenses against future crises. Bloomberg suggests that there may not be enough bonds to meet all of this demand.
Others are charging full-steam ahead into the austerity that Reinhart and Rogoff's paper helped justify. Greece just passed a law allowing it to lay off 15,000 civil servants, at a time when its unemployment rate is 27 percent. It did this in order to win more bailout money from its European paymasters, who have forced harsh austerity measures on the country in exchange for cash. Though some European politicans are reconsidering that approach, Germany and other countries are still pushing it.
Many of these same austerity fans are also believers in the idea of an efficient market. For some reason, they're not believing what the bond market is telling them.